Government of Nepal, Ministry of Education, Department of Education today publishes the enrollment criteria for grade 11 for the academic year 2074/75.
Notice published by Department of Education states that they have made new criteria for the enrollment in Grade 11 by encompassing the earlier published grade 11 enrollment criteria of HSEB and various decisions published later on.
A meeting held in the chairmanship of Deputy Prime Minister and Education Minister has requested to implement this guideline.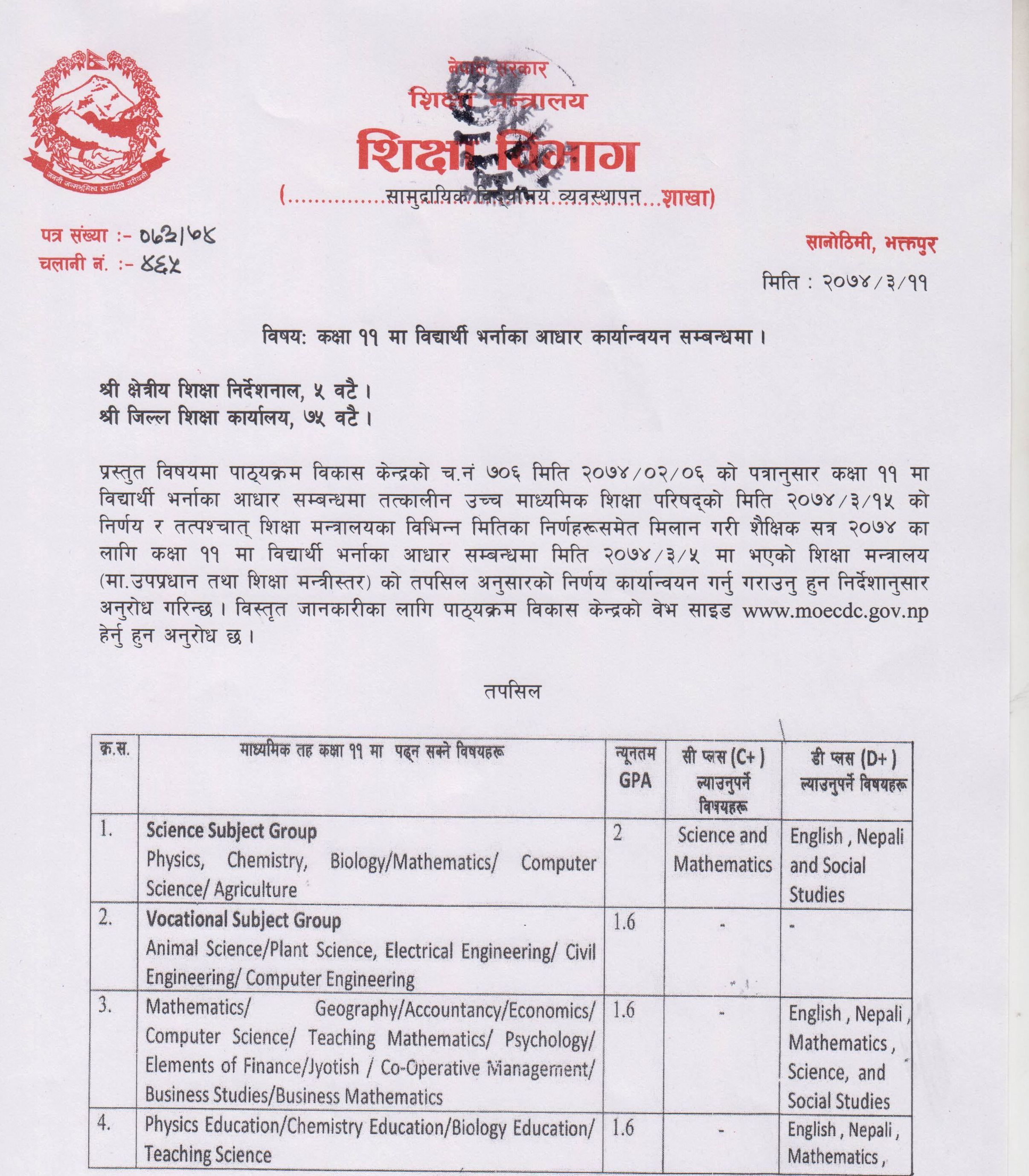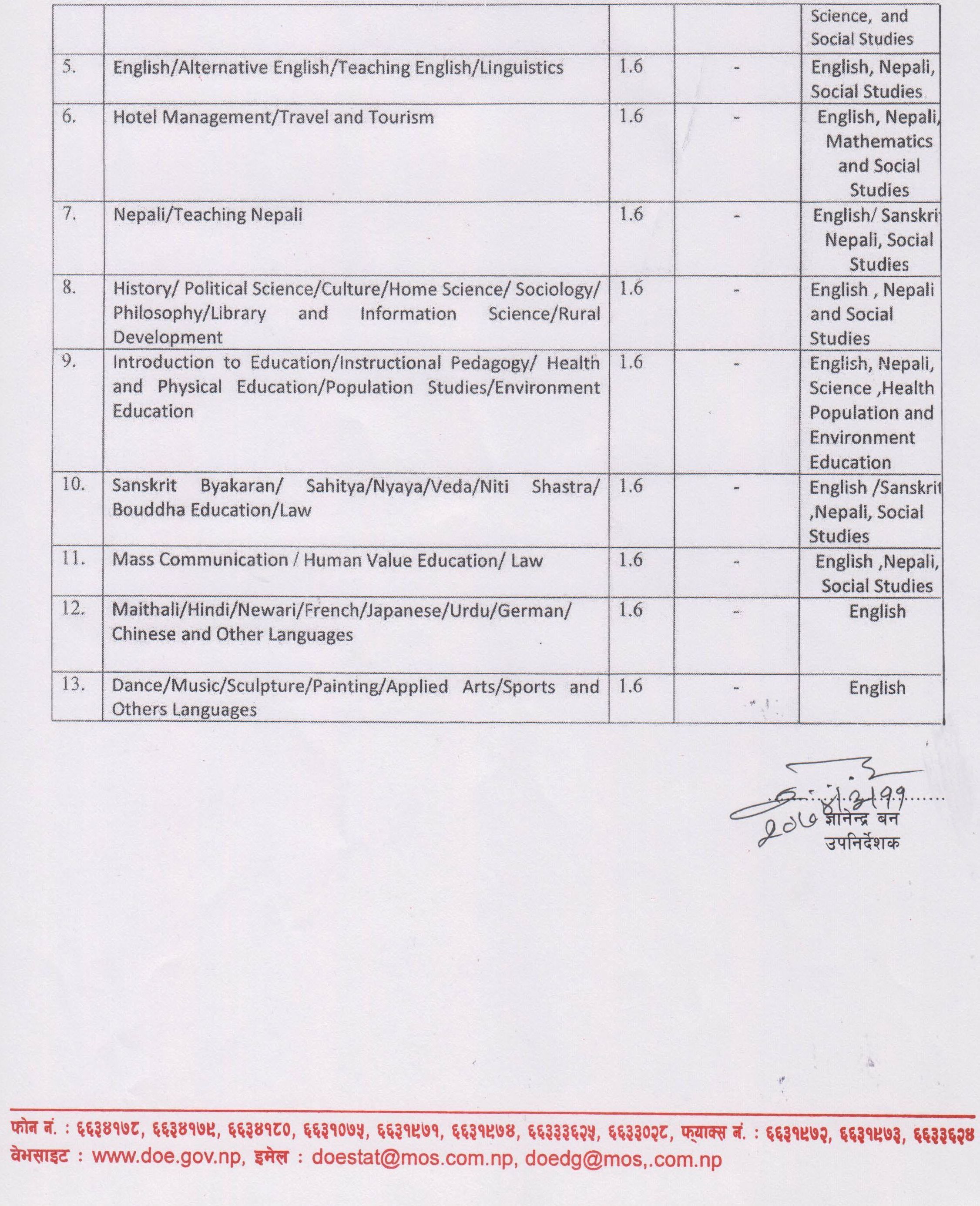 Downloads:
Grade 11 Enrollment Criteria by GON Department of Education.pdf