Bhimduttanagar, Jan 13 (RSS): Prime Minister Sher Bahadur Deuba has said that remarkable achievements have been made in the areas of health, education and technology since the restoration of democracy in the country due to government policies taken for the same.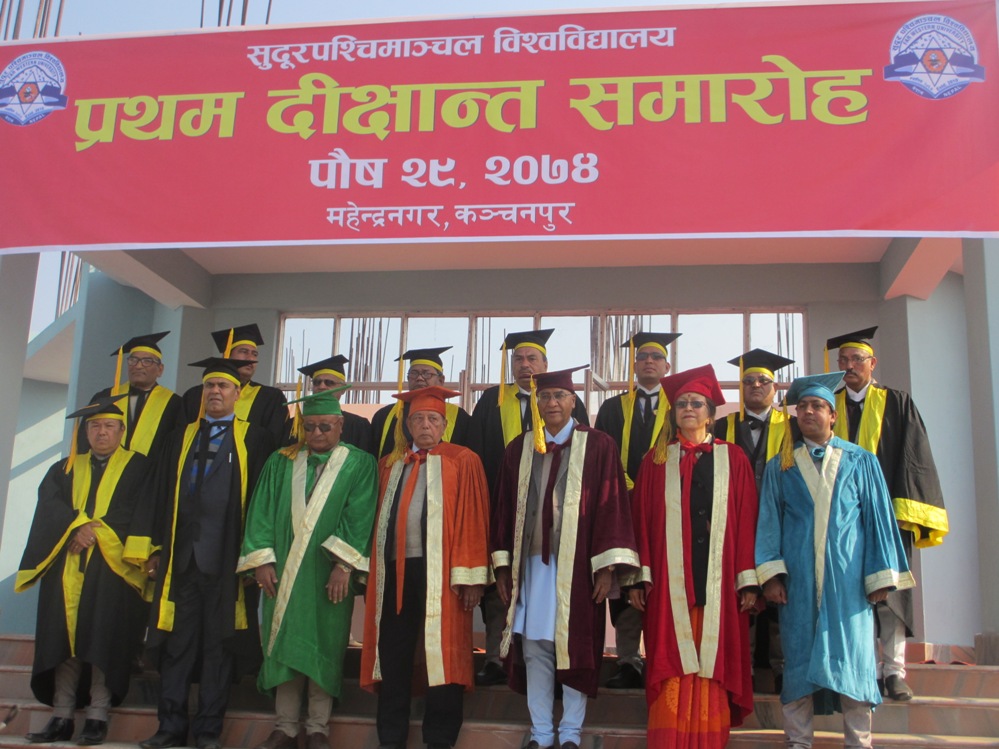 In his address to the first convocation ceremony of the Far Western University at Bhimduttanagar, Kanchanpur Saturday, the Prime Minister, who is also the University Chancellor, said products of Nepal's universities had been succeeding in getting high-paid and better jobs in various countries. "Education accessible for all", is the main responsibility of the State, according to the Prime Minister. He stated that investment in education would not only yield benefits at present but also in future. He said, "Education is the capital of the nation," urging one and all to contribute to the promotion of academic and research works.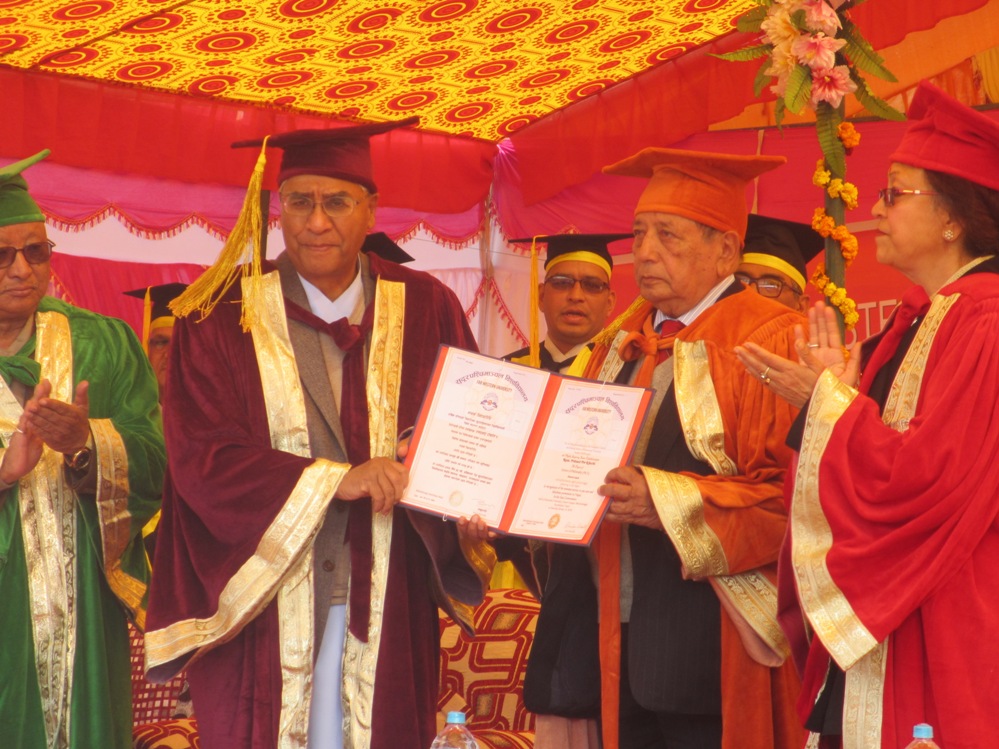 Recalling the initiations of locals in the establishment of University, he insisted on the production of quality, competent and moral human resources. He said the incumbent government had few months ago merged 15 campuses and developed them as the TU constituent colleges. Also speaking on the occasion, Deputy Prime Minister and Minister for Education Gopalman Shrestha said the government was ever committed to guaranteeing accessible education to all by recognizing it as the sine qua non of human rights.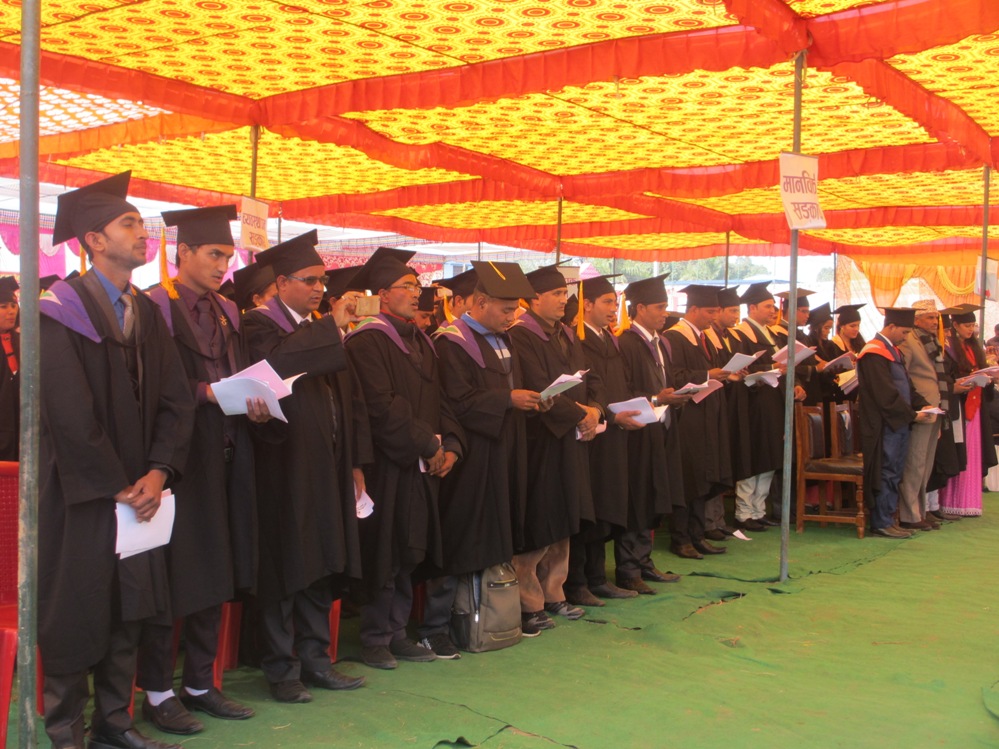 The University was established in 2010 and the total number of students at present time is 3,900. Though 282 students of five faculties including science, management and humanities were eligible for the convocation, only 120 were present on the occasion. Likewise, senior ophthalmologist Dr Ram Prasad Pokhrel was awarded the honorary Ph. D. degree by the University on the occasion. Prime Minister Deuba presented him the degree for his significant contribution to the field of eye treatment. Dr Pokhrel, also the patron of Nepal Netra Jyoti Sanga, has received various national and international awards during his career.