Government of Nepal has announced public holiday on Ashwin 3 and 4 on the occasion of promulgation of Constitution of Nepal-2072.
Nepal Constitution-2072 will be officially launched on Ashwin 3, 5 pm by Nepal's First President Dr. Ram Baran Yadav.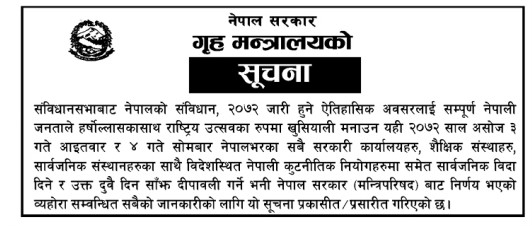 HSEB and HISSAN has urged all the Higher Secondary Schools operating in Nepal to halt regular academic activities on 3rd and 4th Aswhin and to organize various celebration programs.