President Bidya Devi Bhandari has conferred various decorations on 258 persons in different genres on the occasion of the 9th Republic Day-2073 BS.
President Bhandari gave away the the decorations amidst a special function organized at the Office of President at Sheetal Niwas on Friday.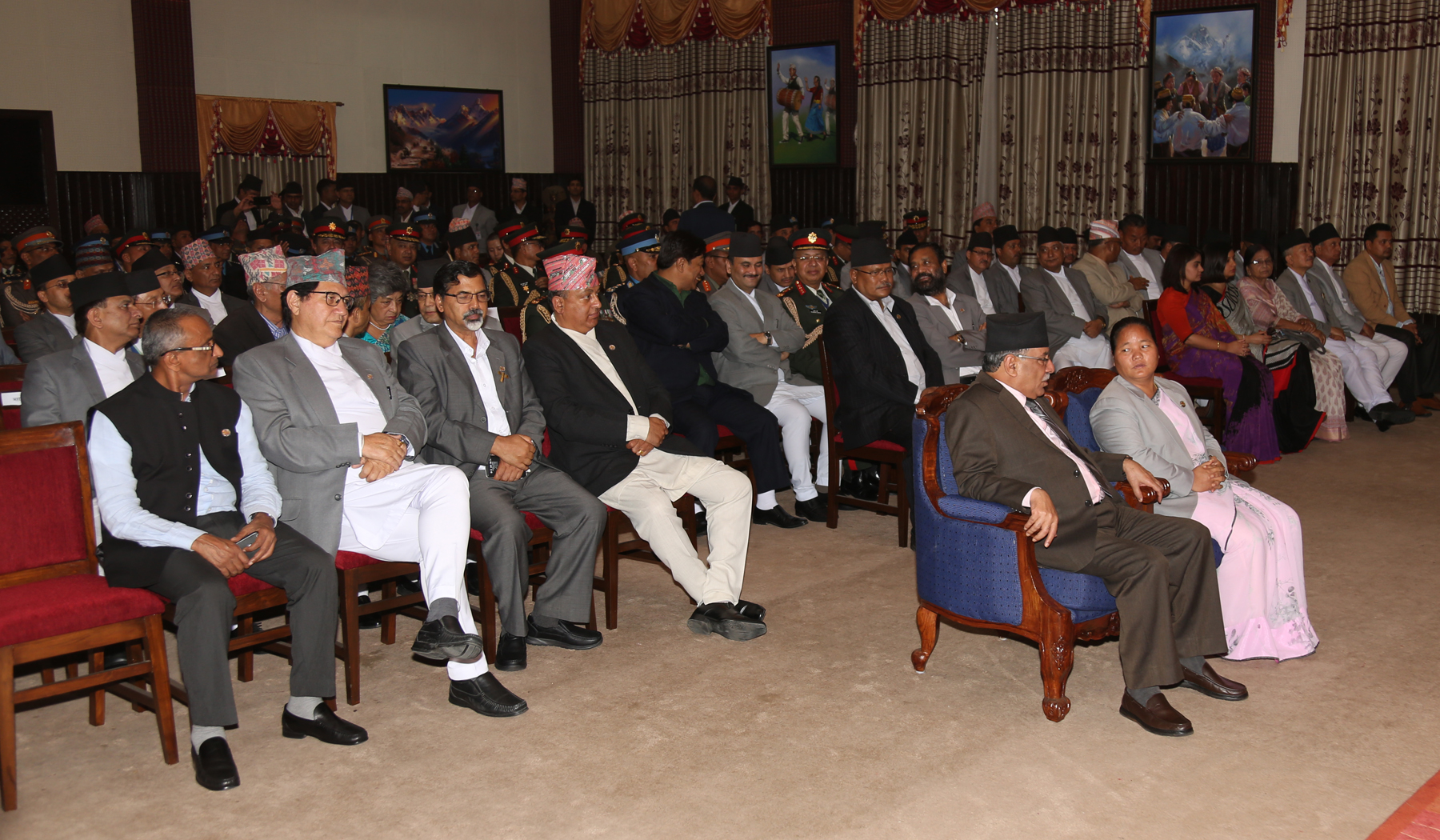 The Nepal Ratna Bibhushan was dedicated to the then General Secretary of CPN-UML Madan Bhandari posthumously. The special decoration was given away to Bhandari's daughter duo, Usha Kiran Bhandari and Nisa Kusum Bhandari.
Likewise, the Rastra Gaurav Bibhushan was provided to former Prime Minister and Nepali Congress President posthumously. The honour was handed over to late Koirala's sister-in-law Kiran Koirala.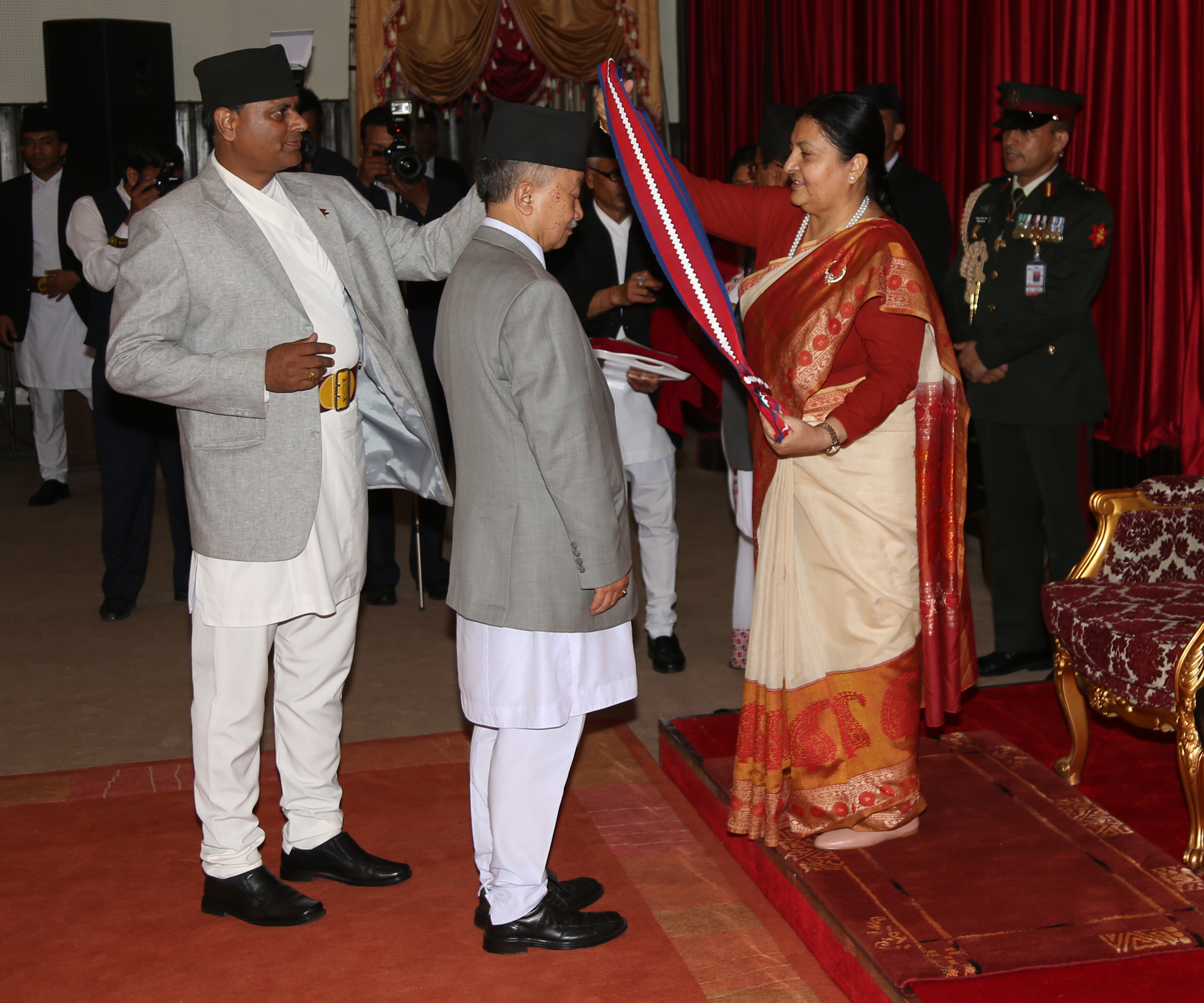 Various decorations were conferred on former Speaker Subas Chandra Nembang, former Prime Minister Surya Bahadur Thapa posthumously, Post Bahadur Bogati, Energy Minister Janardan Sharma, former Supreme Court Justice Baidhyanath Upadhyay, Army Chief Rajendra Chhetri, Chief Secretary Dr Som Lal Subedi, Home Secretary Lokdarshan Regmi, former IGP Upendra Kanta Aryal, High Court Juistice Tek Prasad Dhungana and Achyut Bista were also offered various decorations on the occasion.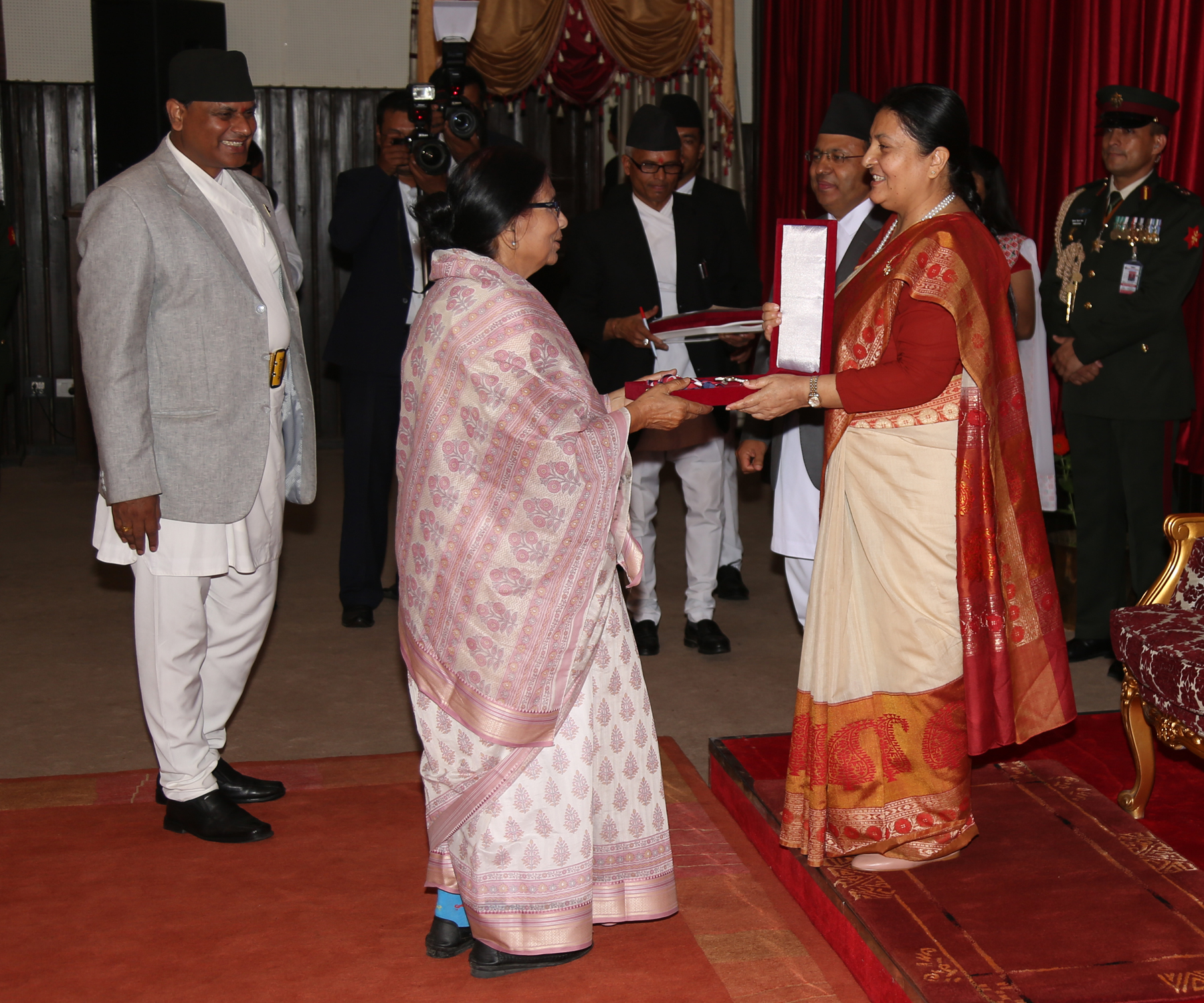 Among other recipients of honours are SSP Sarbendra Khanal, Chief Personal Secretary at President Office Bhesh Raj Adhikari, FNCCi Chair Bhawani Rana, former FNCCI President Passhupati Murarka, Cardiac Specialist Dr Arun Ssyami, journalist Sagar Pandit, Mohan Manandhar, Gautam Shrestha and Deependra Bantaba.
Present on the occasion were Prime Minister Pushpa Kamal Dahal, Speaker Onsari Garti Magar, presidents, justices, security chiefs and civl service employees. RSS