Kathmandu, May 25: President Bidya Devi Bhandari has presented the policies and programmes of the government for the fiscal year 2017/18 in the Legislature-Parliament. Before this, Prime Minister Pushpa Kamal Dahal 'Prachanda' presented a copy of the government's policies and programmes to the President.

A meeting of the Council of Ministers on May 21 had passed the policies and programmes.
The government's policies and programmes document this year has given special priority to the implementation of the constitution, the election of the federal and the province levels and expediting national pride projects. It also encompasses topics as sustainable economic growth, self-employment, the Brighter Nepal campaign, among others.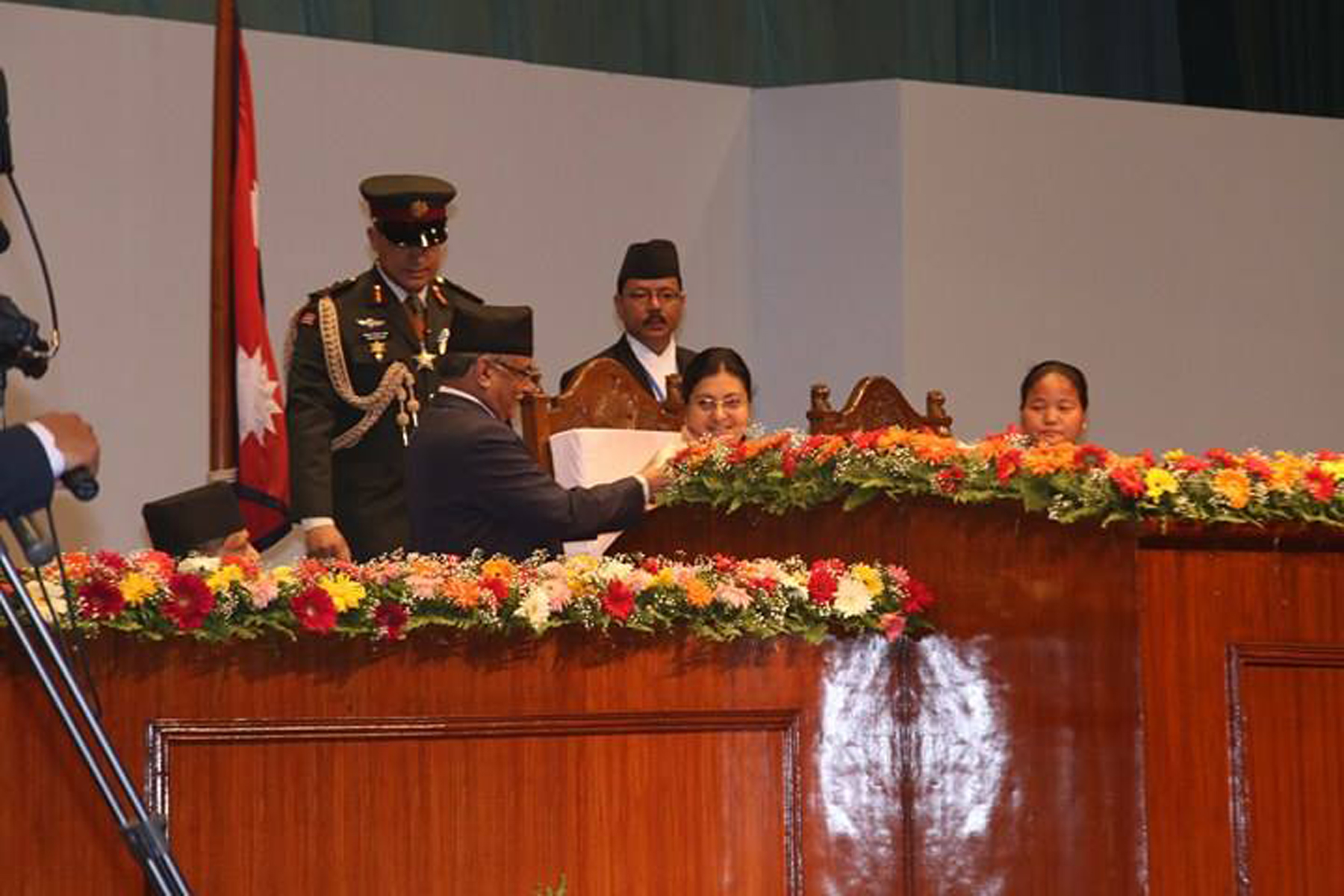 The government has not included new plans in its policies and programmes this year but continued the programmes of the previous year as the election code of conduct remains in force.
President Bhandari is presenting the government's policies and programmes a day after Prime Minister Dahal tendered his resignation to her. The caretaker government was formed on August 4, 2016 under the leadership of CPN (Maoist Centre) Chairman Pushpa Kamal Dahal with the Nepali Congress, the largest party in Parliament, as coalition partner in the government.

The government has informed that it would not bring new programmes before the second phase of the local body elections slated for June 14, but continue the existing ones.
President Bhandari was welcomed to Parliament by Speaker Onsari Gharti, Deputy Speaker Ganga Prasad Yadav and Secretary General of Parliament Secretariat Manohar Prasad Bhatta.
On the occasion, Nepal Army presented a guard of honour to President Bhandari. RSS Photo/Pradeep Raj Pant