The Pascal National College has organized one day seminar on "Practical Machine learning" on 23, August, 2019. The event were divided into three session. The participant were form various background and from different IT college in Kathmandu. Student of all level such as BE, BCA, BIT, BScCSIT, MScCSIT and from other faculty were presented as a participant.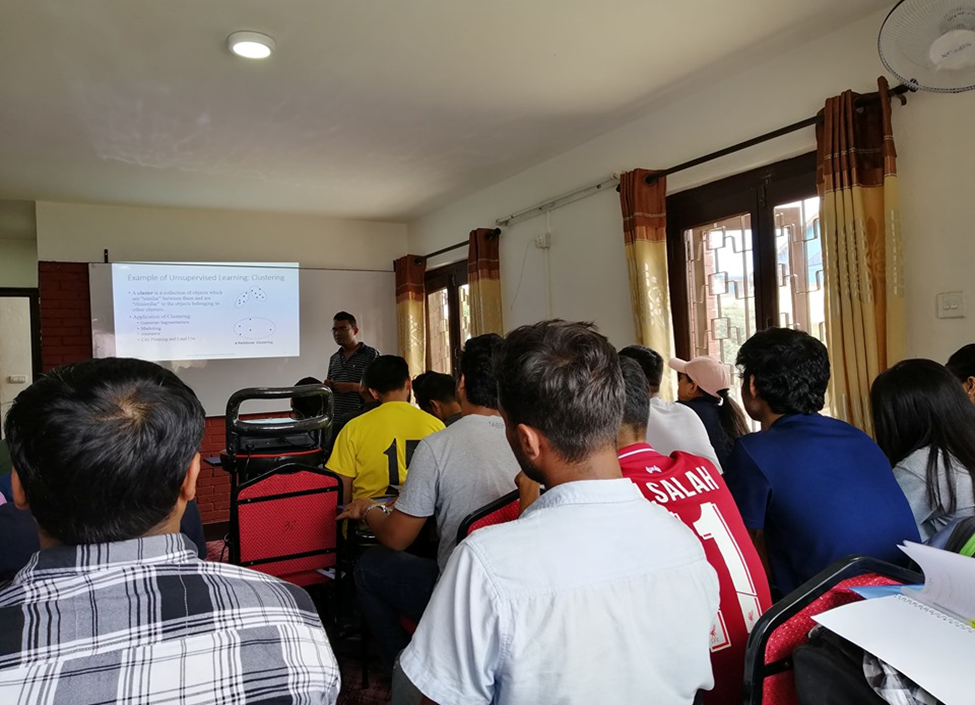 The program were formally started with a opening remarks from the Chief Advisor of Pascal National College (PNC), Mr. Sushant Paudel. He told to the audience that PNC is dedicated to bring such workshop, seminar and conference on recent trend and development on computer science and application to make our IT graduate ready for industrial employment and research (R&D).

The first session was delivered by Asst. Prof. Tej Bahadur Shahi, CDCSIT,TU, focused on Basics of Machine Learning. It was followed by next exciting session on " Practical machine learning from the real life problem prospective by Sr. Machine Learning Engineer Mr. Ashok Kumar pant , Treeleaf.AI, the leading AI software company in Nepal located at Thamel. The last but not least session was hosted by Mr. Ashish Parajuli, Co-founder of Mpercept Technology and Founding member of AID(Artificial Intelligence for Development).
The Pascal national college is going to organize a Career meet up with IT expert on 24, August, 2019 (Saturday) at Pascal National College, Satadobato (Near swimming Pool). The +2 graduate who want to study IT related course in Nepal and would like to know the scope and opportunity of IT education in Nepal and aboard are invited to attend the event. The registration is free for all +2 graduate. There will information sessions career prospective on IT education delivered by IT expert form IT industry and University