Kathmandu, Feb 26 (RSS): President Bidya Devi Bhandari administered the oath of office and secrecy to four new ministers inducted in the KP Sharma Oli-led government today.
They are Ishwor Pokhrel (Defence), Ram Bahadur Thapa ( Home Affairs), Matrika Yadav ( Commerce and Supply), and Dr Yubraj Khatiwada (Finance). They took the oath before the Head-of-the-State amidst a special ceremony held at the Office of President, Shital Niwas.
Vice President Nanda Bahadur Pun, CPN (Maoist Centre) Chair Pushpa Kamal Dahal ' Prachanda', CPN (UML) leaders and cadres, government employees and media persons were present on the occasion.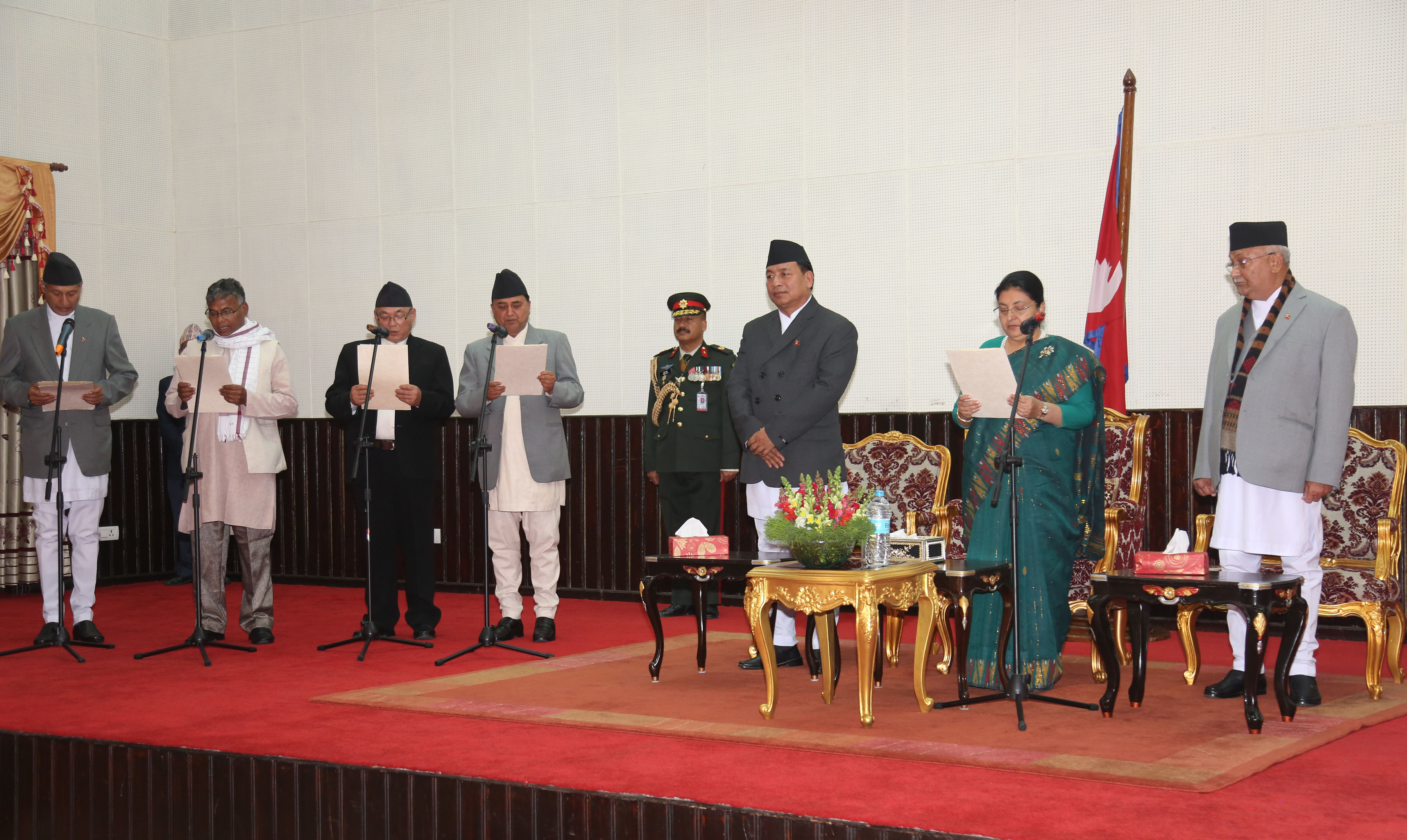 Finance Minister Dr Khatiwada is a new face in the Cabinet. Dr Khatiwada has already served as Vice-Chairperson of the National Planning Commission and Governor of the Nepal Rastra Bank.
Similarly, newly appointed Home Minister Thapa had already served as Defense Minister in Dahal-led government, while CPN (UML) General Secretary Pokharel too has the previous experience. Likewise, Industry Minister Yadav has already served as the minister.