Kathmandu, July 21 (RSS): Prime Minister KP Sharma Oli has directed the office bearers of the Tribhuvan University to bring forth the human resources plan in line with country's resolution of 'Prosperous Nepal: Happy Nepali.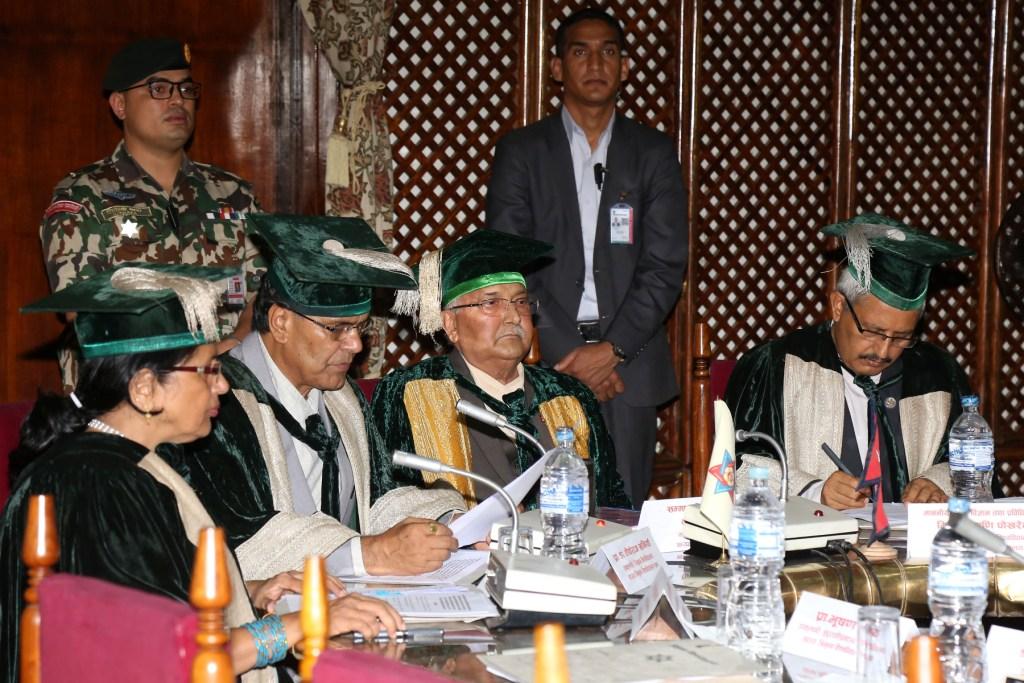 Addressing the Senate meeting and the programme organized on 59th anniversary of Tribhuvan University today, PM Oli directed the TU officials to make systematic plan for necessary human resources for country's development and prosperity and provide affiliation to the colleges accordingly. Research is another in to do list of the university, he underscored.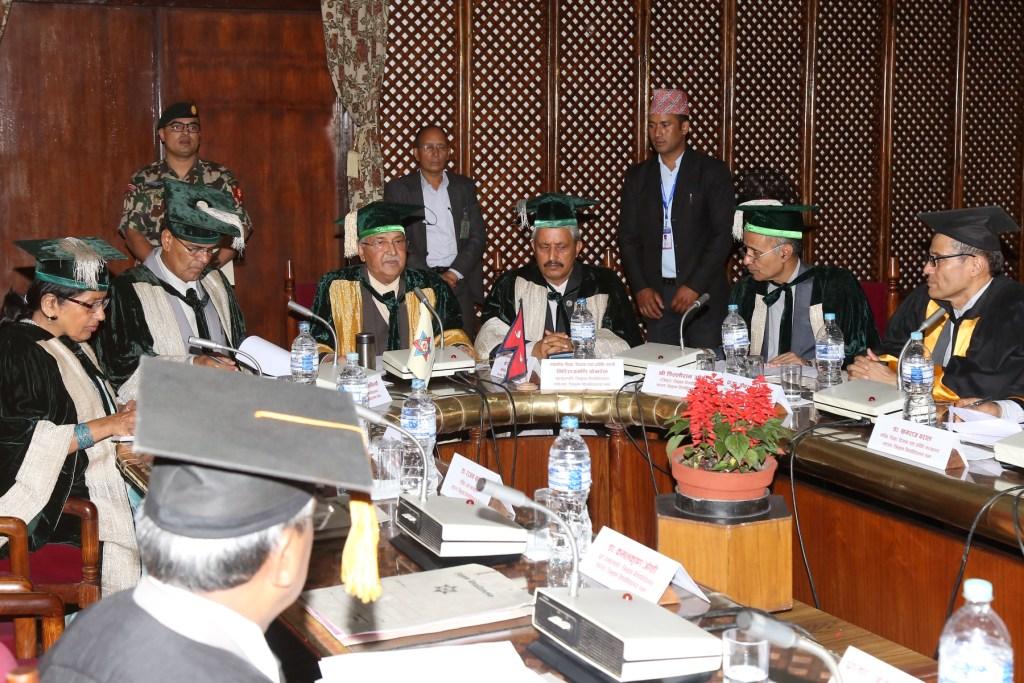 Also the Chancellor of TU, PM Oli shared that a profile on the need of human resources was prepared by National Planning Commission and the Ministry of Education, Science and Technology. According to him, the TU needs to make the education quality, technical, and research oriented so that it would prop up the materialization of the resolution of country's prosperity with people's happiness.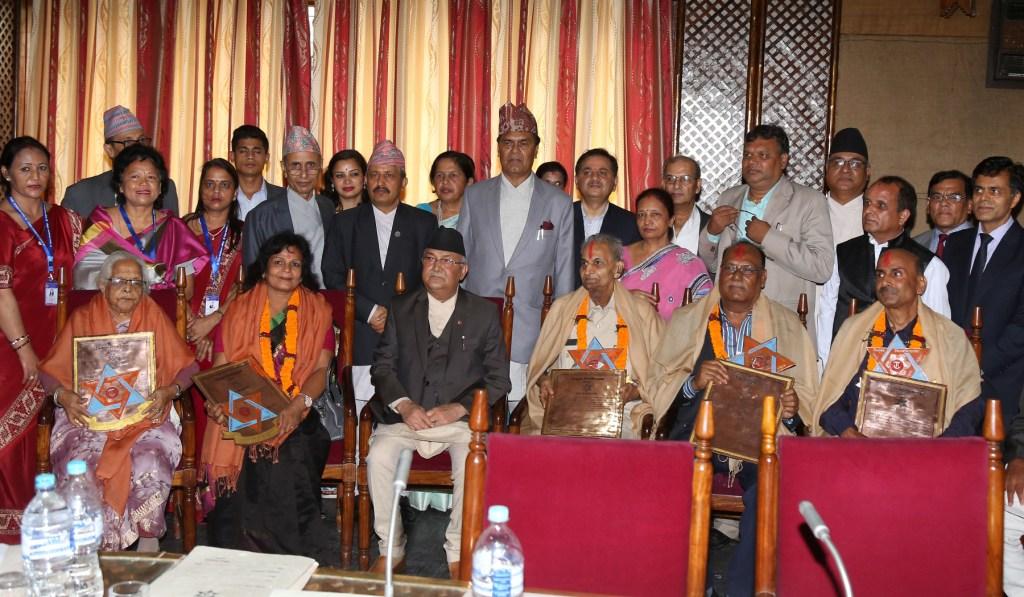 Campus could not be run like a retail shops, but with systematic plan and management, he argued, adding that time has come to rise above the subsistence agriculture.
On the occasion Pro-Chancellor of the TU and Minister for Education, Science and Technology, Giriraj Mani Pokhrel also underscored the need to prepare technical human resources by the university. However, a separate meeting was required with TU office bearers on the problems and solution in the TU.
Vice-Chancellor Dr Tirtharaj Khaniya argued that TU had 80 per cent role on country's higher education. Registrar Dilliram Upreti shared that a total of 73,901 TU graduates from various faculties were attending the coming convocation.