Bhaktapur, May 22: A Chinese government aided project amounting to more than Rs 1.51 billion aimed at developing the schools in hilly areas of the country into a model one was launched here on Monday.
At a programme launched in the Department of Education (DoE), Chinese Ambassador to Nepal, Yu Hong, and Secretary at the Ministry of Education, Shant Bahadur Shrestha, jointly launched the project.
In the first phase of the project, a well-equipped residential school that could accommodate 416 students will be built in Bhairav Secondary School in Lamjung within 24 months. The construction cost is estimated at Rs 700 million.
Similarly, Ratna Rajya Secondary School at Bramhachi VDC-9 in Sindhupalchowk district will receive new building to be constructed at the cost of Rs 810 million in 21 months. It can accommodate 630 students.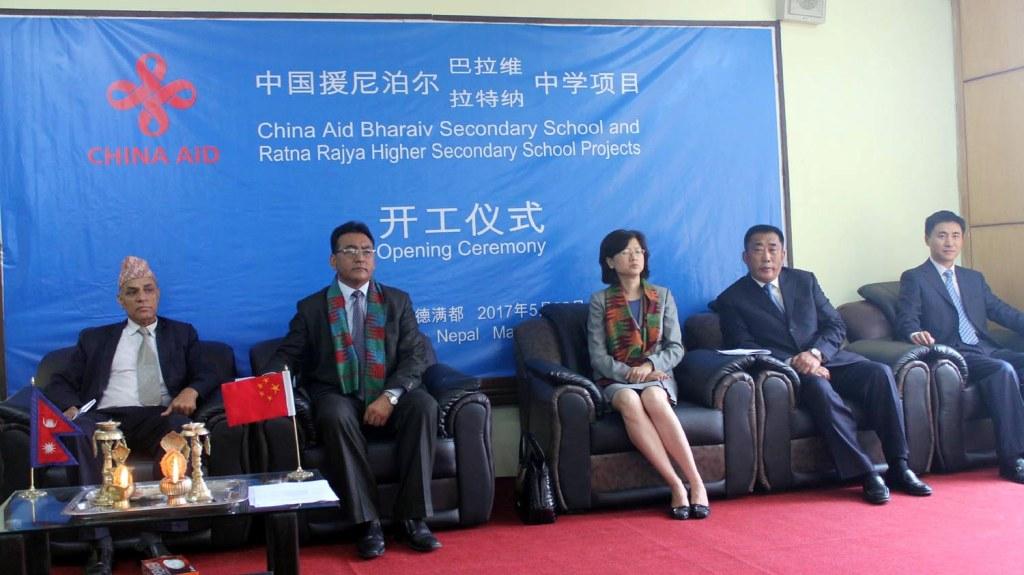 Secretary Shrestha expressed his confidence that with the construction of new school buildings, the students in the remote areas in the hilly areas would get a quality education.


In the similar vein, Chinese envoy to Nepal Yu said that the Chinese aid on education would help students avail quality education.

Agreements to build 10 school buildings in different hilly areas have already been made while the construction of the two school buildings has already commenced, said the Director at the DoE, Deepak Sharma. RSS/Photo Ramesh Giri