Mr. Yubaraj Karki is the Operation Manager at Oli and Associates. Established in 2002 A.D., Oli and Associates is working for fulfilling the dream to study in Australia for Nepali students since establishment.
In this interview, with edusanjal Mr. Karki shares his experiences on how students can achieve their dream of pursuing quality education in Australia.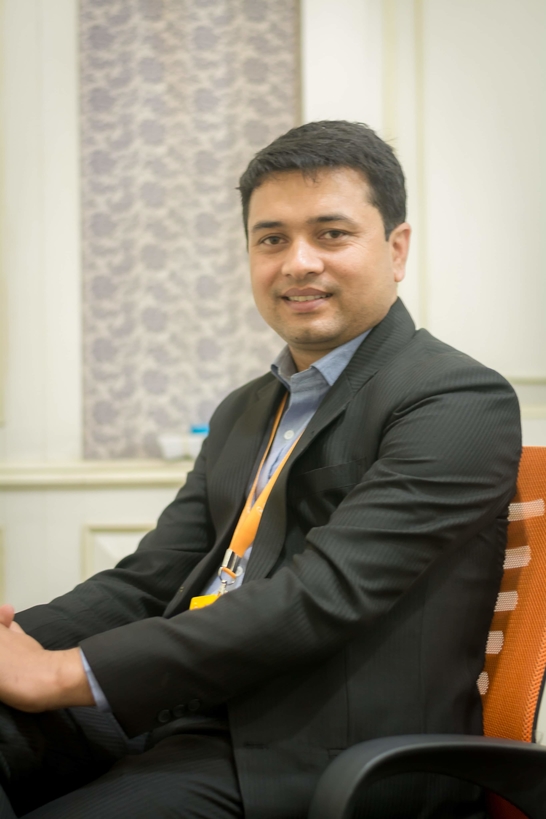 1. Many Nepali students are going to Australia to pursue their higher education. In your opinion, what specific reasons of Australia are attracting so many Nepali students?

There are many reasons to choose Australia as a destination for higher education. Australian Universities offer quality education and the degrees obtained from these Universities are recognized all over the world. Moreover, the medium of education is English and International students can stay and work in Australia for two years after the completion of their course.
2. Do you think that the Nepali institutions are not being able to offer quality education?
Nepali institutions can offer a quality education. What we need is proper policies related to education and their execution which is not happening as of now.
3. What are the pros and cons of study in Australia?
There are many pros of studying in Australia. One of the main reason being the quality education and globally recognized degrees Australian Universities offer. There are some disadvantages as well like study in Australia is expensive, some students may find difficult to adjust to the new environment, etc. But overall, the study in Australia is very fulfilling in comparison to other countries.
4. As an Operation Manager and Senior Counselor of one of the consultancies of Nepal, what are your advices to Nepali students seeking Australia for higher studies?
Before applying a student must get complete knowledge about the courses, financial Status, universities, and locations. Apart from these students must apply from reliable consultancies.
5. Tell us more about the Australian Education Fair 2019?
Australian Education Fair 2019 is going to be held at different cities of the country namely, Kathmandu, Pokhara, Butwal, Chitwan, Birtamod, Itahari, and Biratnagar. Inside Kathmandu Valley, the event is going to be held at Nepal Academy, Kamaladi on 24- 24th May. The highlights of the event are the guidance on scholarships, on-the-spot assessments, and a session on Australian migration. The special counseling sessions will be available for the parents.
6. What are the major attractions of this event?
In this event, students can get proper counseling from certified counselors and University experts. The attractions include but are not limited to scholarship opportunities, loan info from reputed banks, VISA counseling session, offers and waivers, attractive gift hampers, lucky draws and free refreshments.
Officials from Renowned Banks of Nepal namely Siddhartha bank, Everest Bank, and Machapuchchhre Bank will be giving information about education loans. The colleges participating in the event will be Kaplan Business school, Australian Technical and Management College, Navitas Group, Crown Institute of Higher Education, Skyline College, and Kaplan International Pathways.

7. What are the key features that separate Oli and Associates from the rest of the consultancies?

There are many reasons to choose Oli and Associates. We were established in 2002, and we possess the complete experience efficiently performing all the tasks required for the timely grant of your visa. Similarly, we provide the highest possible quality of service and provide assurance with compliance of quality standards.
8. Have you prepared for graduates coming back to Nepal or do you encourage them to, how and why?
Before any student applies Australia through us, we inform them about the courses that are being offered in Australia and the scope of that subject/course in Nepal so that students can get opportunities in both Nepal and abroad.
I am pleased to share many students who graduated from Australian Universities have returned back to Nepal are doing great jobs. Some are involved in entrepreneurship and many are holding the key positions in various organizations. One thing that lacks in the educational sector of Nepal is that government must prepare appropriate plans and policies to attract those students.
9. Any messages that you would like to convey to our readers?
Students who wish to pursue their higher education in Australia must have a good skill of research first. They should be able to differentiate between colleges programs there and even reliable consultancies here in Nepal. Oli and Associates is committed to helping all the students who want to pursue their higher education in Australia. Similarly, I would also like to invite all the students and guardians to our mega event "Australian Education Fair 2019" through your popular media.