Government of Nepal, Teacher Service Commission, Bhaktapur today publishes two different notices.

The first notice is for the candidates who have passed Masters level and has obtained temporary teaching license. Those candidates who have obtained temporary teaching license via the examination held in 2068/12/25 and who have completed M.Ed/B.Ed or 10 months teaching Secondary Teacher training can apply for permanent teaching license within 2073 Bhadra with required documents.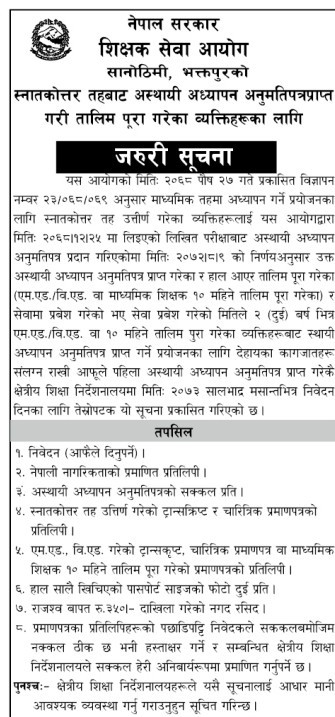 The second notice is regarding the upcoming examination of Secondary level, 3rd Level Teacher competitive written examination which will be held in Bhadra 11, 2073.