The Nobel Assembly at Karolinska Institutet has decided to award the 2018 Nobel Prize in Physiology or Medicine jointly to James P. Allison and Tasuku Honjo for their discovery of cancer therapy by inhibition of negative immune regulation.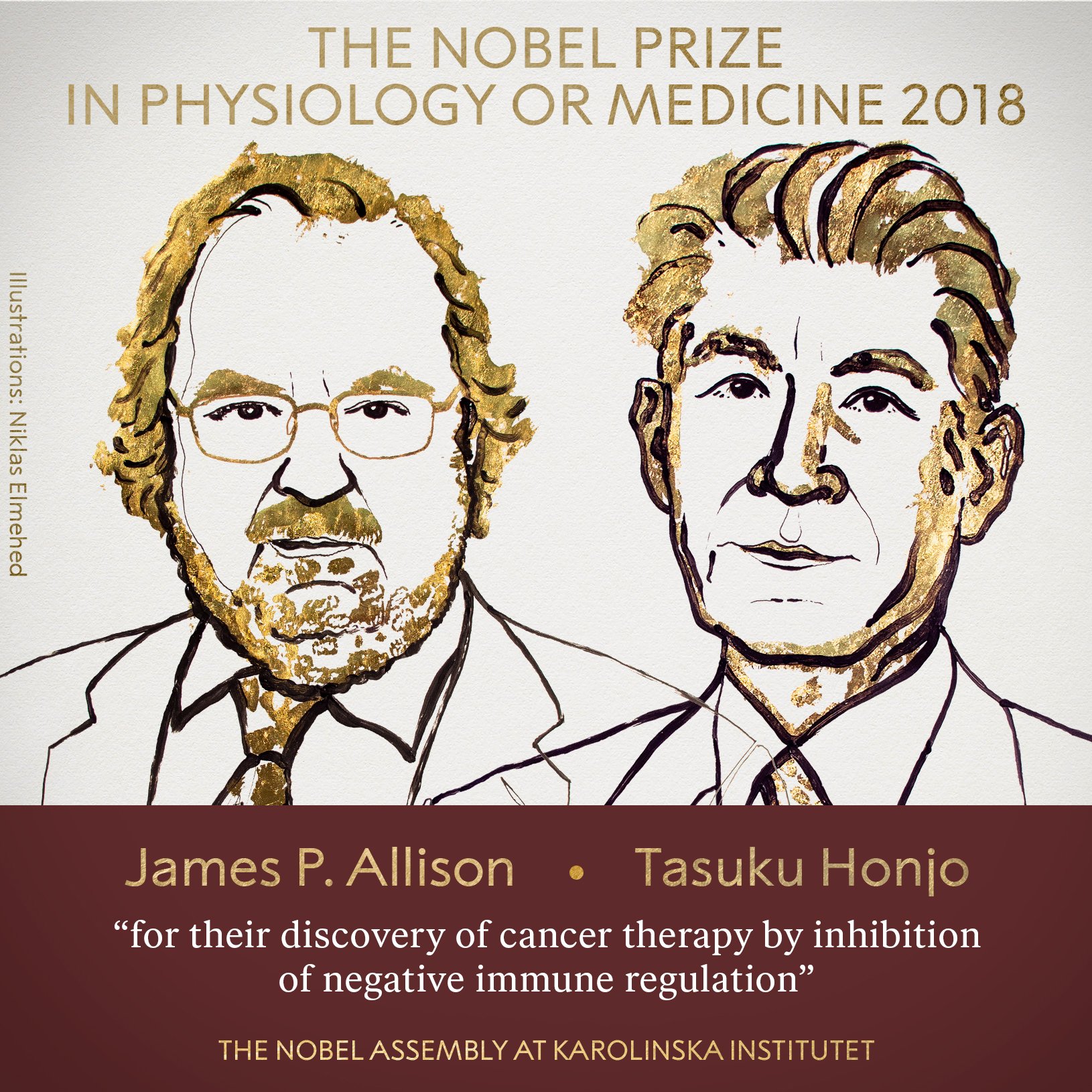 James P. Allison, a chairman of department of immunology at the University of Texas and Tasuku Honjo, a professor at the department of immunology and genomic medicine at Kyoto University were awarded for discovering a form of cancer therapy.
Nobel Assembly of Sweden's Karolinska Institute announced the prize of 1.01 million dollar on Monday.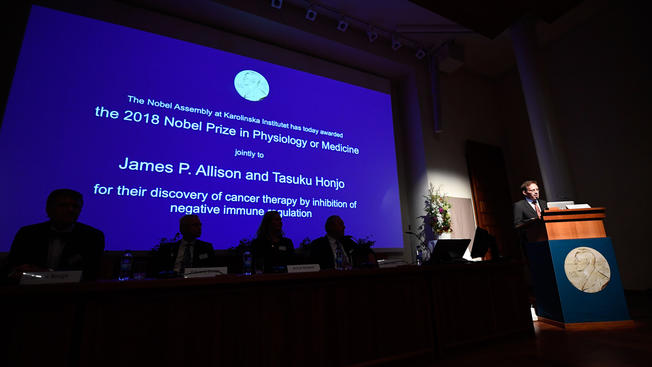 Secretary of the Nobel Committee for Physiology or Medicine, Thomas Perlmann (R) announces the winners of the 2018 Nobel Prize in Physiology or Medicine during a press conference at the Karolinska Institute in Stockholm, Sweden, on October 1, 2018.
Allison studied a protein that functions as a brake on the immune system. He realized the potential of releasing the brake and unleashing immune cells to attack tumors. He developed this concept into a new approach for treating patients.
Honjo of Japan discovered a protein on immune cells and revealed that it also operates as a brake, but with a different mechanism of action. The application of his discovery proved to be very effective to fight against cancer.

Both of them found a type of protein on the immune system and presented the function of the protein on their own way.

The Swedish Academy said on Twitter, "Their work constitutes "a landmark in our fight against cancer,".