Public Service Commission (Loksewa Aayog) publishes the results of first phase written examination held for the posts of Assistant at Nepal Rastra Bank. The examination was held on Ashadh 23, 2075.

Candidates who are selected from first phase examination are eligible to appear in the next examination.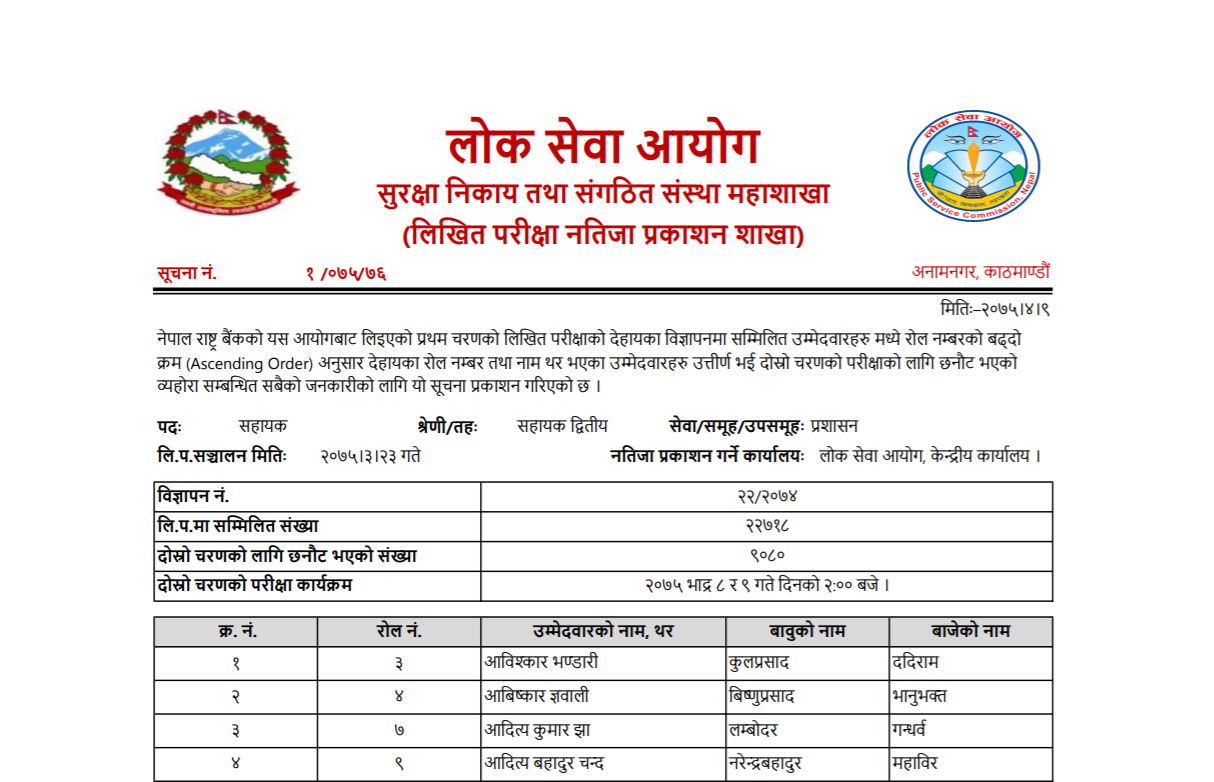 For detail information, please read the notice below by downloading the PDF.
Download: