National Examination Board (Former Higher Secondary Education Board), Examination Controller office, Sanothimi, Bhaktapur today published an urgent notice regarding chance examination center of Grade XI (Grading System) for the year 2074.
Chance examination of Grade Grading System is going to held on Magha 27, 2074 from 11 am to 2 pm in the following mentioned centers.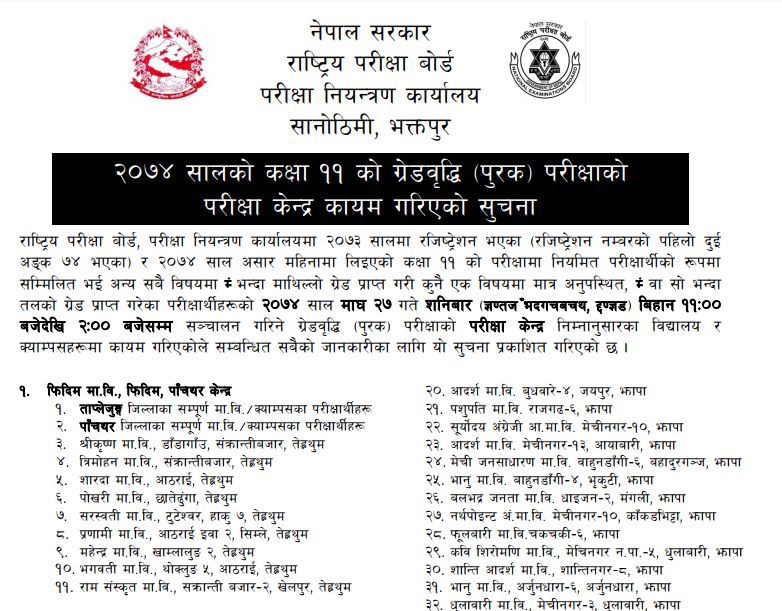 To view full examination center notice please download PDF from the link given below:


Chance examination center of Grading System for the year 2074.