Tribhuvan University Institute of Science and Technology, Examination department, Kirtipur today publishes examination form fill up notice for the partial examinee of M.Sc First year and Second year students according to the yearly calendar for the examination that will be held on 2074 BS.

This notice is applicable for all M.Sc subjects including Mathematics and Statistics under the faculty of Humanities and Social Sciences.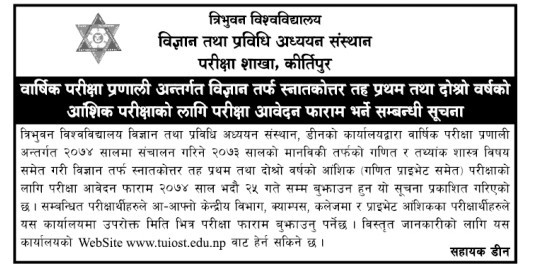 Last date to submit exam application form: Bhadra 25, 2074.
Applicants can submit their form in Central Department, their college and private students to examination controller office.