Tribhuvan University Institute of Science and Technology, Dean office, Examination Department publishes the results of M.Sc Microbiology First Year Second Semester chance examination of the partial examinee (Regular students who were failed only in two subjects have given chance examination).
This examination was held on 2074 Poush month in Grading System.
Students with following roll numbers have passed the examination.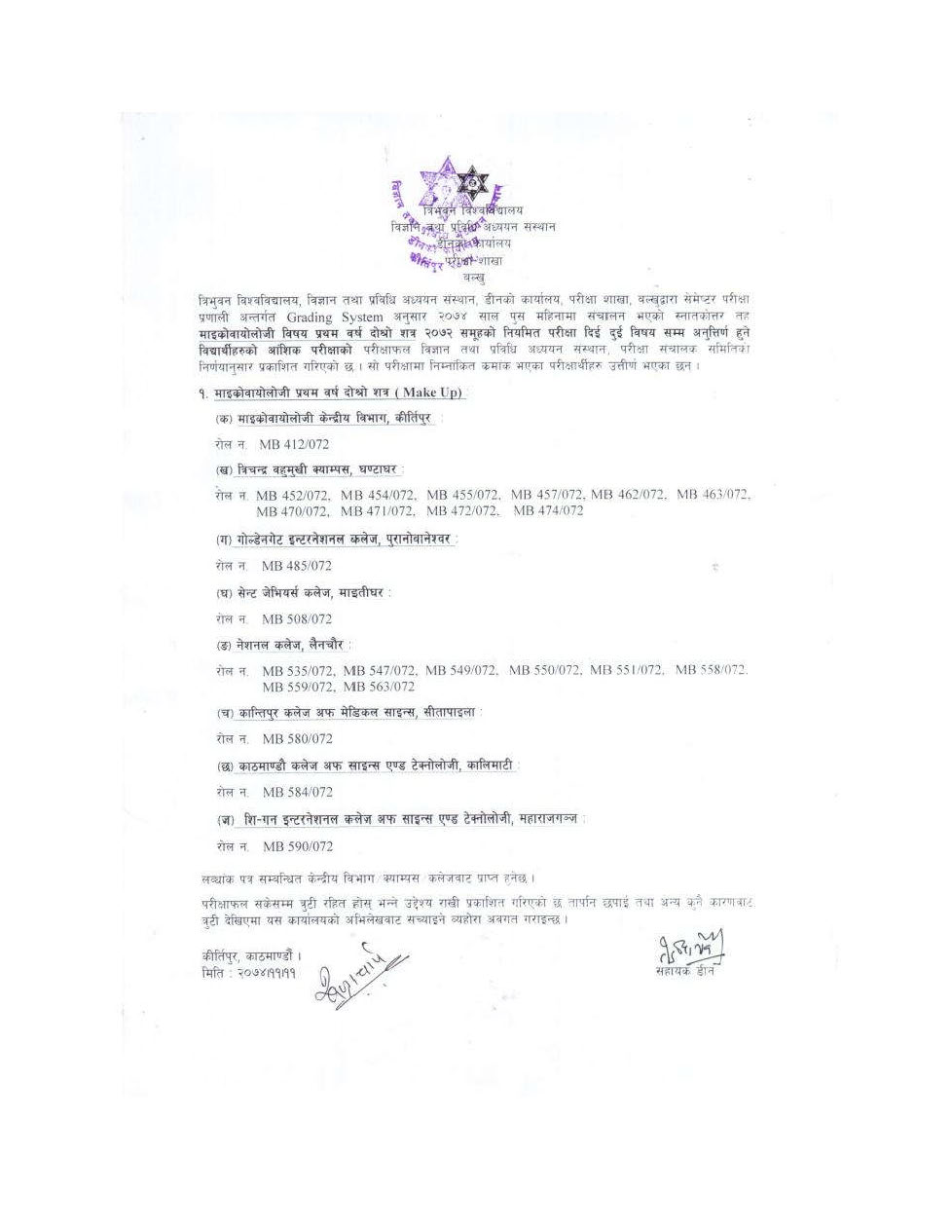 Download Result