Various organisations took out a morning rally in Kathmandu this morning on the occasion of 15th Memorial Day of journalist and litterateur martyr Krishna Sen 'Ichchhuk'.
Organised jointly by Press Center Nepal, Federation of Revolutionary Journalists and Press Society, the procession started from New Baneshwor and went through Babarmahal before converging into a corner meet at Maitighar Mandala.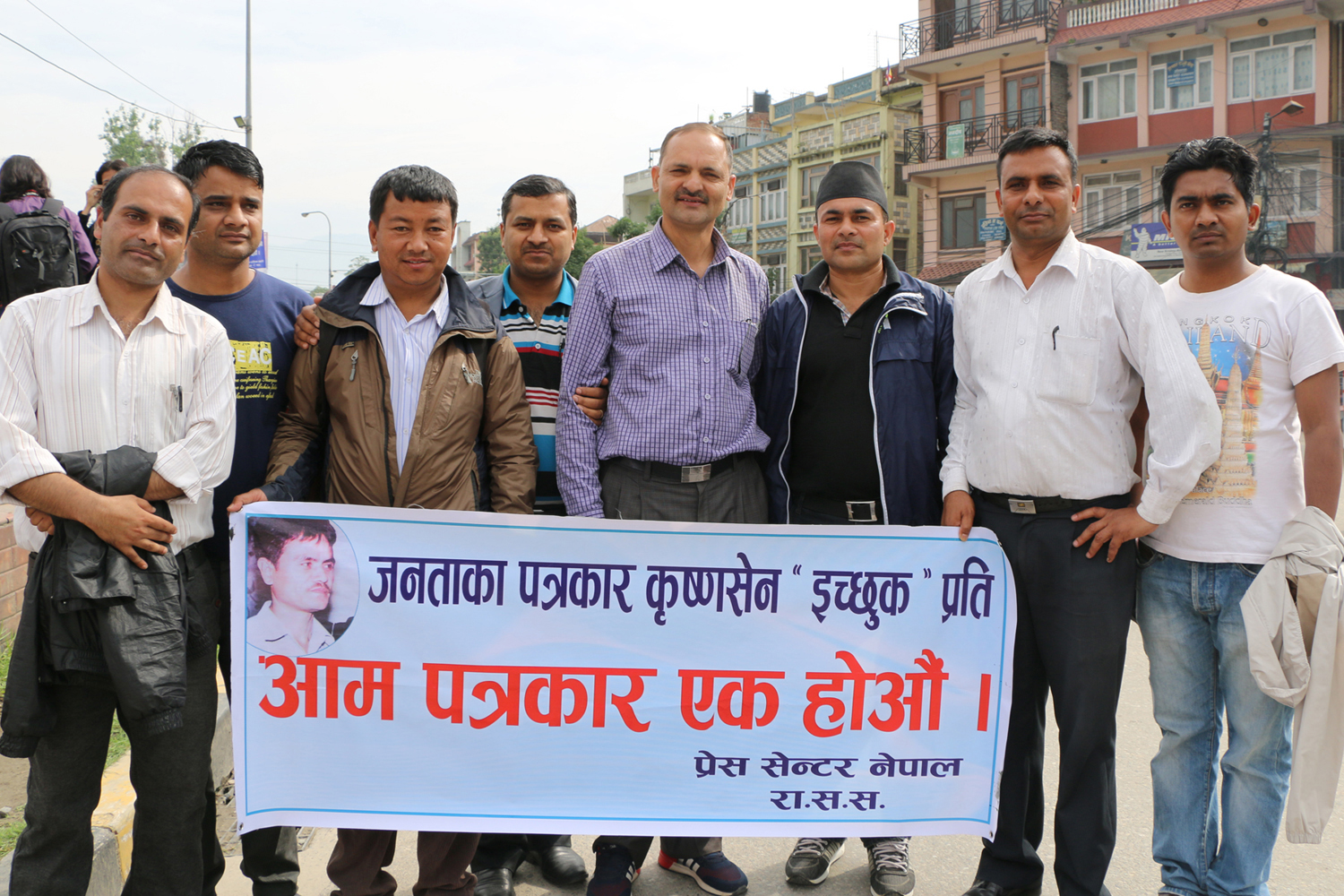 On the occasion, the 'Krishna Sen Ichchhuk Memorial National Journalism Award-2074' was presented to disappeared journalist and then editor of Sindhuli Post Weekly Chitra Narayan Shrestha. Established by the Press Center, the award carries a cash prize of Rs 25,000. The award was handed to Shrestha's wife Sabitra.
Shrestha was arrested by police from Hariwan in Sarlahi during the then Maoist insurgency.
Likewise, journalist Dipendra Rawal was honoured with the 'Krishna Sen Memorial Journalism Award'.
Established by the Revolutionary Journalists Association, the award carries a purse of Rs 10,000. Rawal is a victim of the insurgency.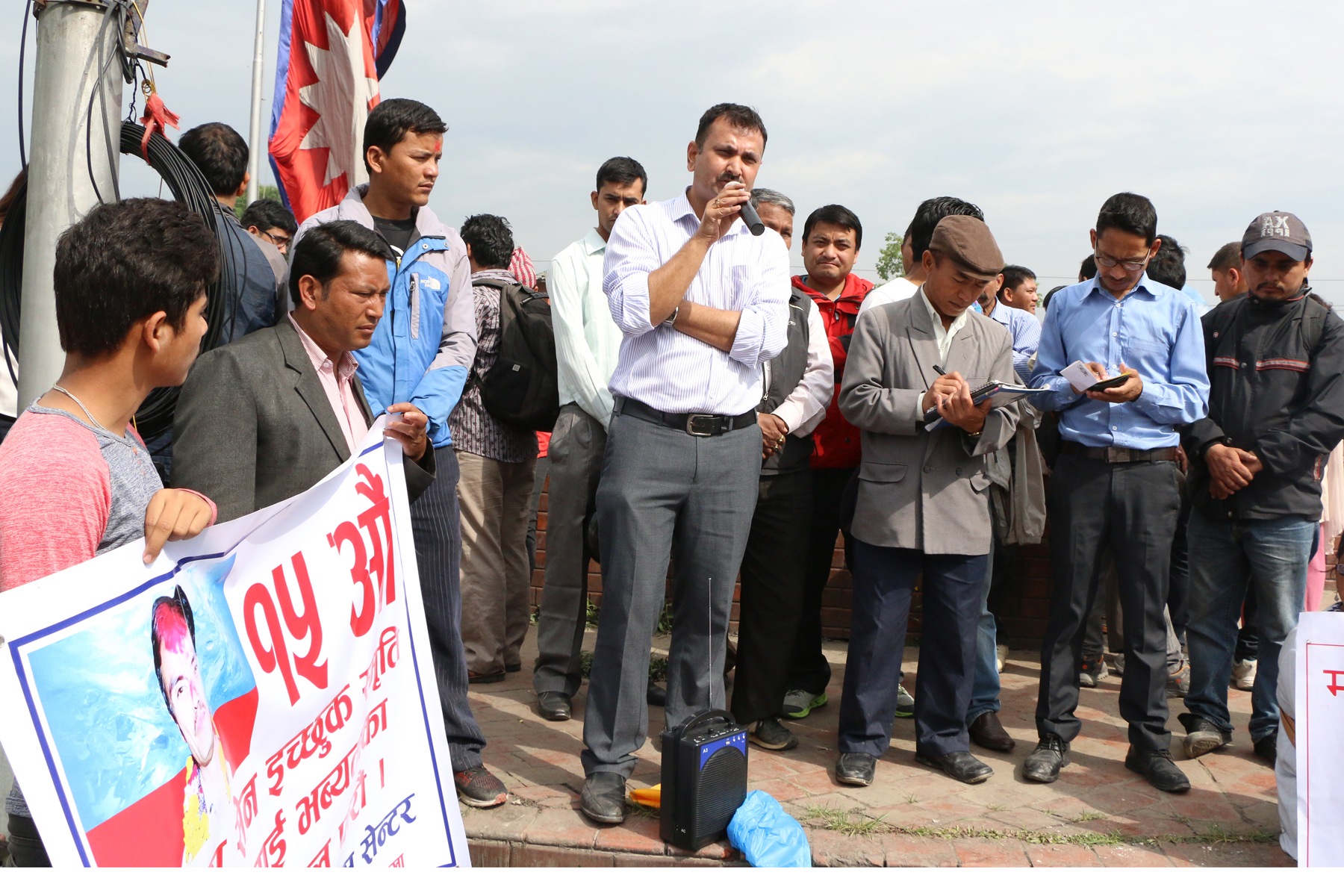 Speaking on the occasion, President of the Federation of Nepali Journalists Dr Mahendra Bista demanded action against those behind the murder of Ichchhuk.
Also, senior Vice Chairperson of the Press Center, Chairperson of the Federation of Revolutionary Journalists Indra Raut, Chairperson of the Revolutionary Journalists' Association Pravat Chalaune and senior Vice Chairperson of the Press Society Keshab Aryal praised the contribution of Ichchhuk to Nepali journalism. RSS