Surkhet, June 13: The Mid –Western University located at the heart of Province no 6 has started granting affiliations to private educational institutes.

The varsity has stated that it is launching the programme aimed at bringing higher education of international standards in Surkhet and to cap the flow of thousands of Nepali students to foreign countries in search of higher studies.
University's Registrar, Dr Mahendra Kumar Malla, confirmed that the affiliation granting process has been forwarded to standard educational institutes to produce capable human resources.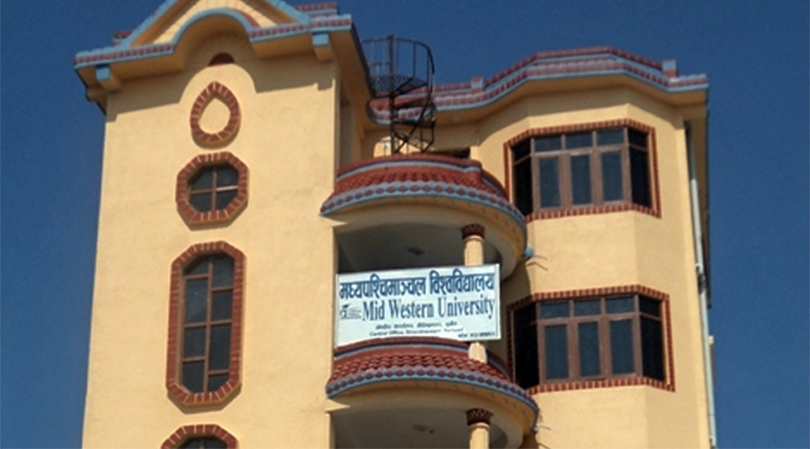 The affiliation granting process has been advanced in line with the Affiliation Policy 2073 and Working Procedure 2074 endorsed by the Mid – Western University's Executive Council.
The University, which has recognized 18 community campuses in the mid west as its offshoot campuses, will now be giving permission to the private educational institutes to run classes in engineering and management faculties. RSS