Tribhuvan University, Faculty of Management, Dean Office, Kirtipur, has published the revised exam routine of the examination of MPA and MBS 1st Semester for both regular and partial students.

According to the revised examination routine, the examination of Masters in Business Studies (MBS) and Masters in Public Administration (MPA) will begin from Bhadra 5, 2075 (21st August, 2018) and will end on Bhadra 14, 2075 (i.e. 30th August, 2018).
Exam Centers and Exam time will be informed later.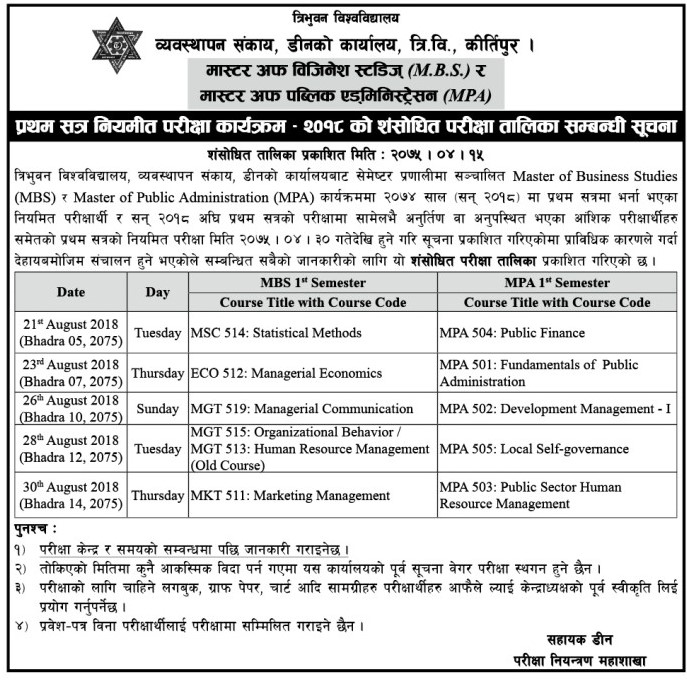 OLD ROUTINE