The 5th edition of MBA GLM Running Shield Futsal Tournament started on April 7, 2019, at SS Krinagar Futsal Ground. MBA GLM Running Shield Futsal Tournament is an annual event organized at School of Management, Tribhuvan University (SOMTU).
The event started with the national anthem which was continued by a welcome dance performance by the students. To mark the inauguration, Dr. Gangaram Biswakarma, Deputy Director, School of Management, TU, scored a goal on the futsal ground.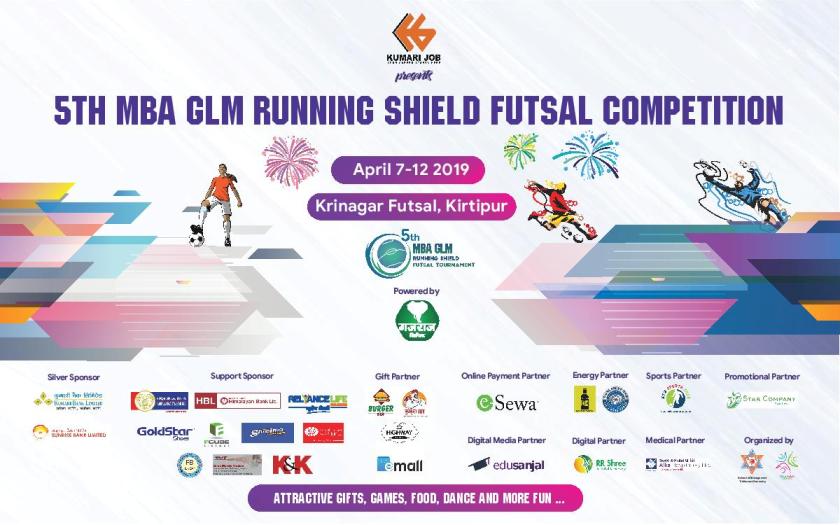 The first match was a friendly match between the undefeated champion of MBA GLM Futsal Tournament history, MBA General-8th batch and the current best players of SOMTU. MBA General-8th batch proved themselves as winners again. Then, the tournament started as per the tie-sheet. There are altogether 22 teams participating, out of which 13 are boys team and remaining 10 are girls team.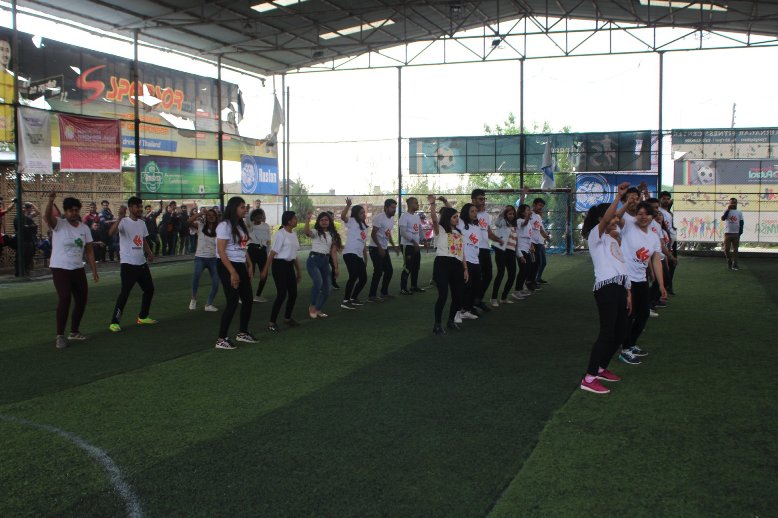 The tournament is a week-long event from April 7-12, 2019. The finals will be held on April 12 from 1 pm onwards and the award and closing ceremony will be held from 5 pm onwards. The event is not just games, but gift and quiz and a lot of fun. 5th MBA GLM Running Shield Futsal Tournament has been presented by Kumari Jobs and powered by Samrat Cement.