DHADING, June 19: Some female students at a local school of Dhading start collapsing as soon as they enter their classes. After completely collapsing on the floor, they start screaming, shivering and laughing hysterically. They also repeatedly murmur 'save me', among other mysterious symptoms.
This is the case of Bageshwari High School in Baireni Bazaar of Galchi Rural Municipality-6 of Dhading district. Children of this school are showing such mysterious symptoms on a daily basis since last week. Following the mystery surrounding the disease, the school has been shut for a week.
It all started when a student, on June 7, started screaming and became semi conscious. After that, similar symptoms spread over to other students as well, one after another, informed Rajan Prasad Adhikari, principal of the school.
"There have been many cases when students faint, scream and collapse," he said. "As the symptoms occurred repeatedly and started spreading to other students, we decided to shut down the school until next Sunday."
According to the principal, only female students exhibit such symptoms.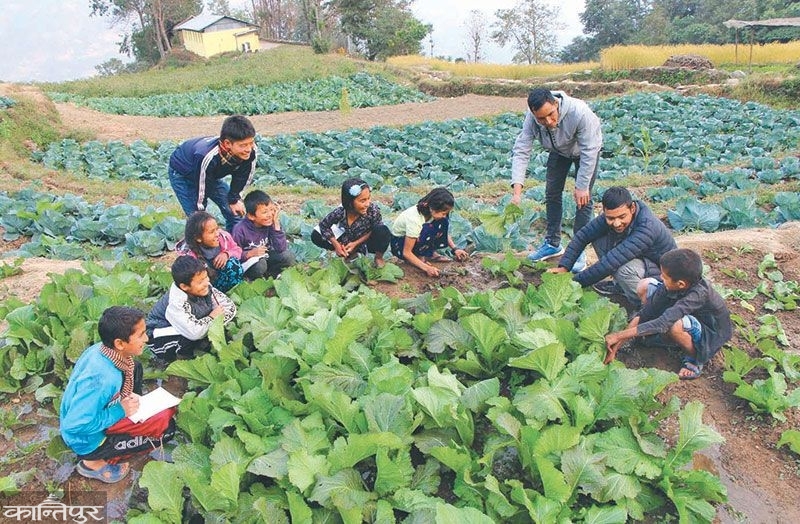 Before the closure of the school, around 11 students used to became the victims of the mysterious disease every day. The cause of the disease is yet to be identified. "It usually happens when they enter the class. Sometimes, it happens when they were in the assembly. It has affected the studies of every student," Adhikari added.
After the symptoms spread among the students, they were taken to health post for diagnosis. However, the doctor treating them said he did not find any disease.
Parents of the affected students also showed their children to the village shamans. But it did not change anything. The fear of outbreak and spreading of the symptoms had worried many students as they did not attend the classes due to fear.
Similar symptoms have also been noticed at Ratmate School of Dhuwakot, Nilkantha Municipality-12. Students of Kalidevi High School of Siddhalekh Rural Municipality-4 also had similar symptoms last year.
Doctors said it could be 'conversion disorder'. However, parents said the symptoms have not gone away even when they took their affected children for treatment. The school said psychological counseling might be necessary for the affected students. Psychologist Praveen Ghimire said medicines would not cure the problem in such cases as it is caused by stress.
"Stress from family problems, changes the hormones and that could have possibly caused such symptoms, which have taken the form of mass hysteria. Instead of medical attention, peaceful environment and cleanliness could aid in the cure," he said.