A special edition of the Madhuparka (a literary monthly magazine), named 'Amurta' has been released amid a special function here today. The special issue was prepared on the occasion of the 5oth anniversary of the magazine.
The national poet Madhav Ghimire and culture expert Satya Mohan Joshi jointly launched the special edition here today. The issue covers introduction of the intangible heritages, Kattik Nach (typical dance performed in autumn season in Lalitpur), folklore, Bagmati civilization, Ghatu Nach (special dance performed by Gurung community in western part of Nepal), Mundhum (theological book of Kirant) along with the views of the experts.
Similarly, Madhuparka Samman (award) of this year was conferred on linguist Prof Dr Chura Mani Bandhu and poet Shyam Das Baishnav.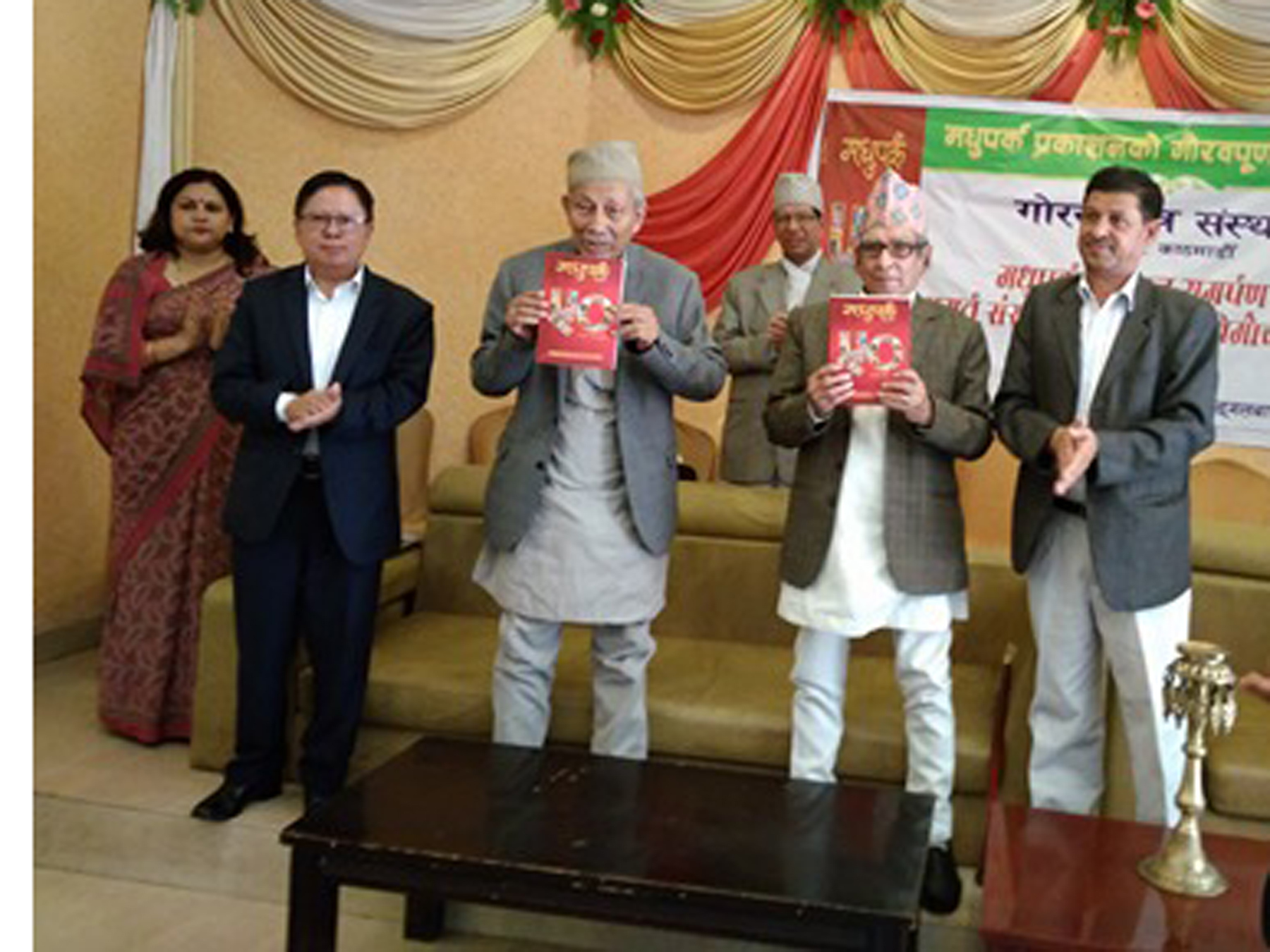 The award carries a purse of Rs 25,000. Poet Ghimire, culture expect Joshi and secretary at the Ministry of Information and Communications Mahendra Man Gurung wished for the continuity of such worthy works in the future.
The magazine editor Shreeom Rodan Shrestha said that the magazine may be the first one in south Asia as it is published up to 576th issue continuously. RSS