Public Service Commission (Loksewa aayog) today publishes the results of First Paper of Section Officer examination.
The intergrated examination of the section officer (non-technical) according to the advt no. 16530-16536/074-075 was held on Magh 27, 2074.
Among 21 thousands 2 hundred 21 applicants following applicants has been selected to sit in the examination of the second paper.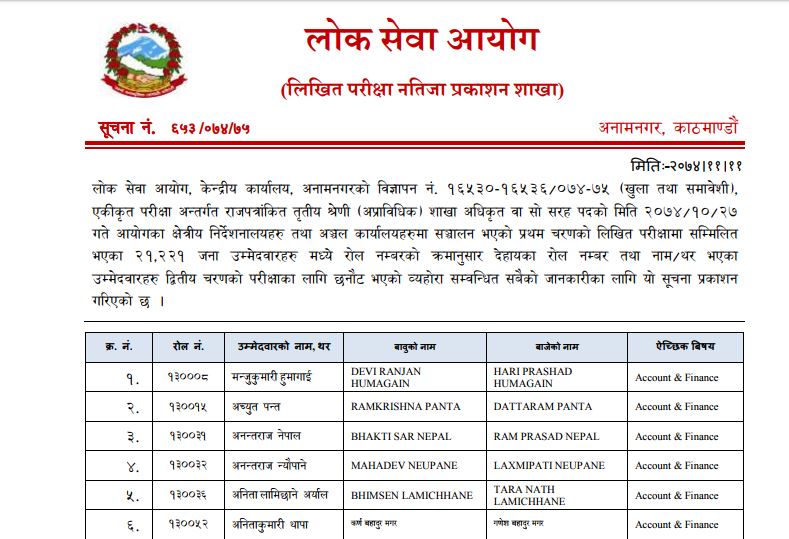 Download