Kathmandu, Sept 9. The Literary Association of Nepal (LAN) organized a day-long 'Creative Writing Workshop' in the capital today. The workshop emphasized the issues of creative writing such as writing and interpreting fiction, life writing and poetry.
The aim of the workshop was to aware the modern Nepali readers into the theoretical modes such as modernism, postmodernism and critical interpretations that characterize the contemporary art, literature and social scholarship.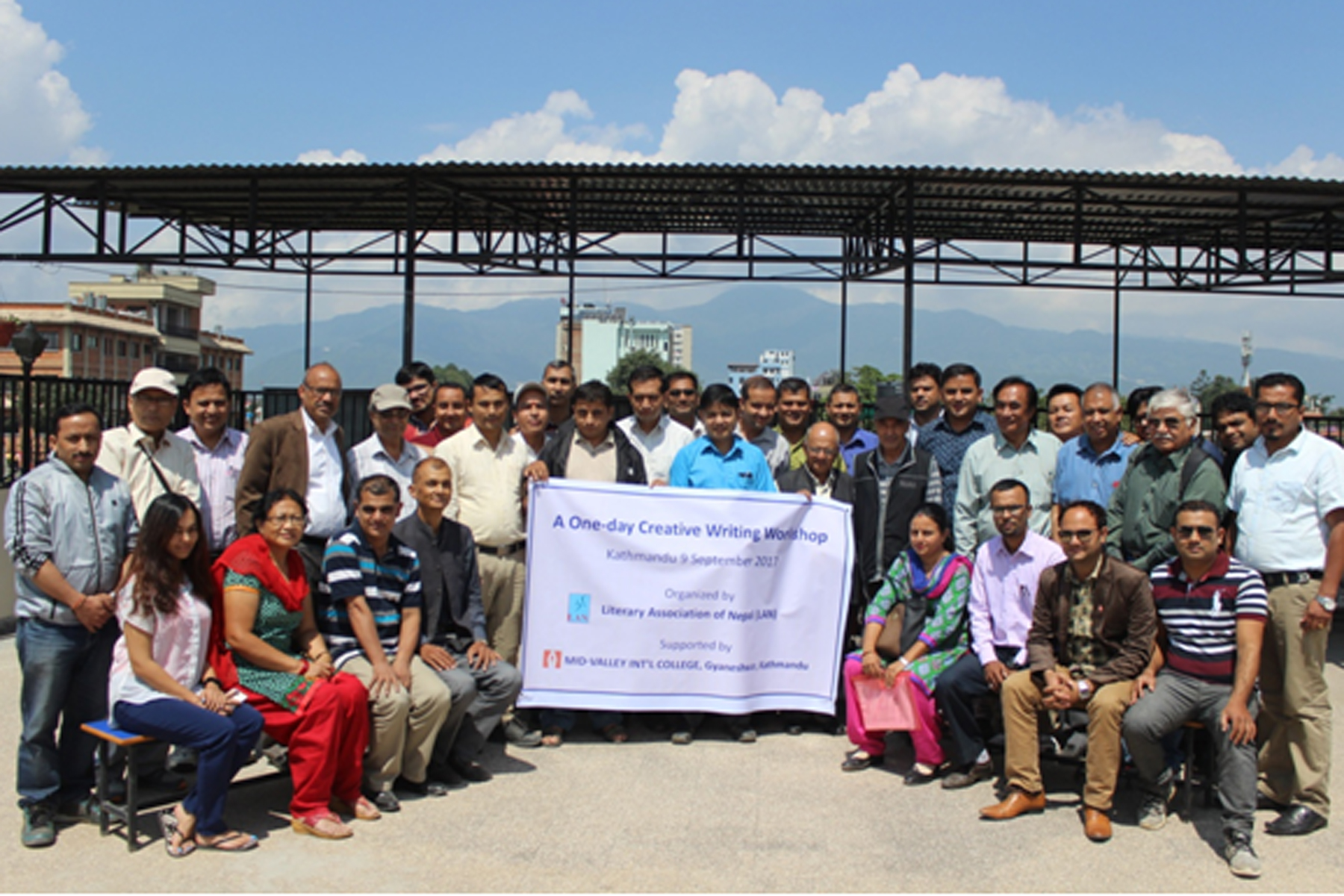 Over 40 university teachers and writers actively participated in the workshop-seminar. The professors from the Department of English facilitated the workshop. Prof Dr Shreedhar Lohani, Prof Dr Padma Prasad Devkota, Prof Dr Amma Raj Joshi and Prof Dr Shreedhar Gautam presented working papers on Poetry writing, Memoir writing, Fiction writing and Feature Writing respectively.
Prof Lohani further highlighted how the classroom knowledge can be transformed into creative writing practices through use of images. The LAN chair Prof Dr Shreedhar Gautam focused on creative activities to strengthen writing skills in any languages.
Similarly, LAN Secretary General Khum Prasad Sharma said this kind of workshop on creative writing helps the teacher to get updated with recent trends and they can incorporate the learnt ideas in everyday classroom teaching to facilitate the students. He promised to continue such programmes in the days ahead.
The workshop was supported by Mid-Valley Int'l College Gyaneshwar, Kathmandu. RSS