13th May 2015
Lok sewa aayog today published a notice and postponed the examination of Non-gazette class two (Kharidar or equivalent level) or 4th level of Health services which examination were scheduled to take place from 2072 Jestha 13 to 23 (For Non technical) and from Jestha 28 to Ashad 12, 2072 (For Technical).
When the next examination is fixed, notice for the examination will be published 15 days prior to examination.

Public service commission cancelled the examination of Non-gazetted level 1 (Nayab Subba or equivalent) of both technical and non-technical category until further notice.

The notice reads that they will announce the examination giving 15 days time for preparation.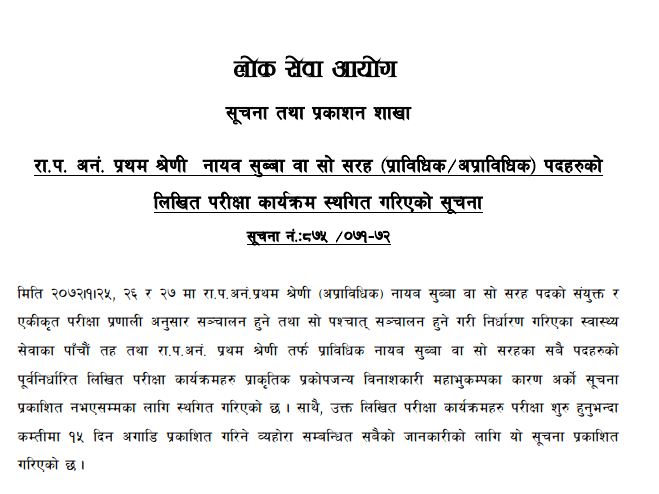 Lok Sewa aayog has extended the form fill up date for Technical Kharidar or equivalent.
Without double fee: Up to 29th Baishak 2072
With double fee: Up to Jestha 5, 2072