The KCC exhibit 2018 organized by Center for Software Research and Development (CSDR) at Kantipur City College (KCC), a pioneering college in information technology affiliated to Purbanchal University (PU) since 2000 has officially concluded today with a theme of Innovate, Integrate and Sustain. A vision for 'smart' city was discussed in a seminar organized under the theme of "Smart City for Sustainable Development".
Alongside a model of Eco-smart city model, automated 'smart' traffic light system were put on display among 45 other innovative projects (from ICT, Electronics and Civil Engineering) at the exhibit that ran for two days. Earlier, the exhibition was inaugurated by Vice-Chancellor of Purbanchal University (PU), Prof. Dr. Ghanashyam Lal Das.
The KCC exhibit 2018 was visited by numerous students, principals, faculty and representatives of different colleges along with representatives from industries, government, organizations, individual experts and foreign volunteers of IAESTE (International Association for Exchange of Students for Technical Experience).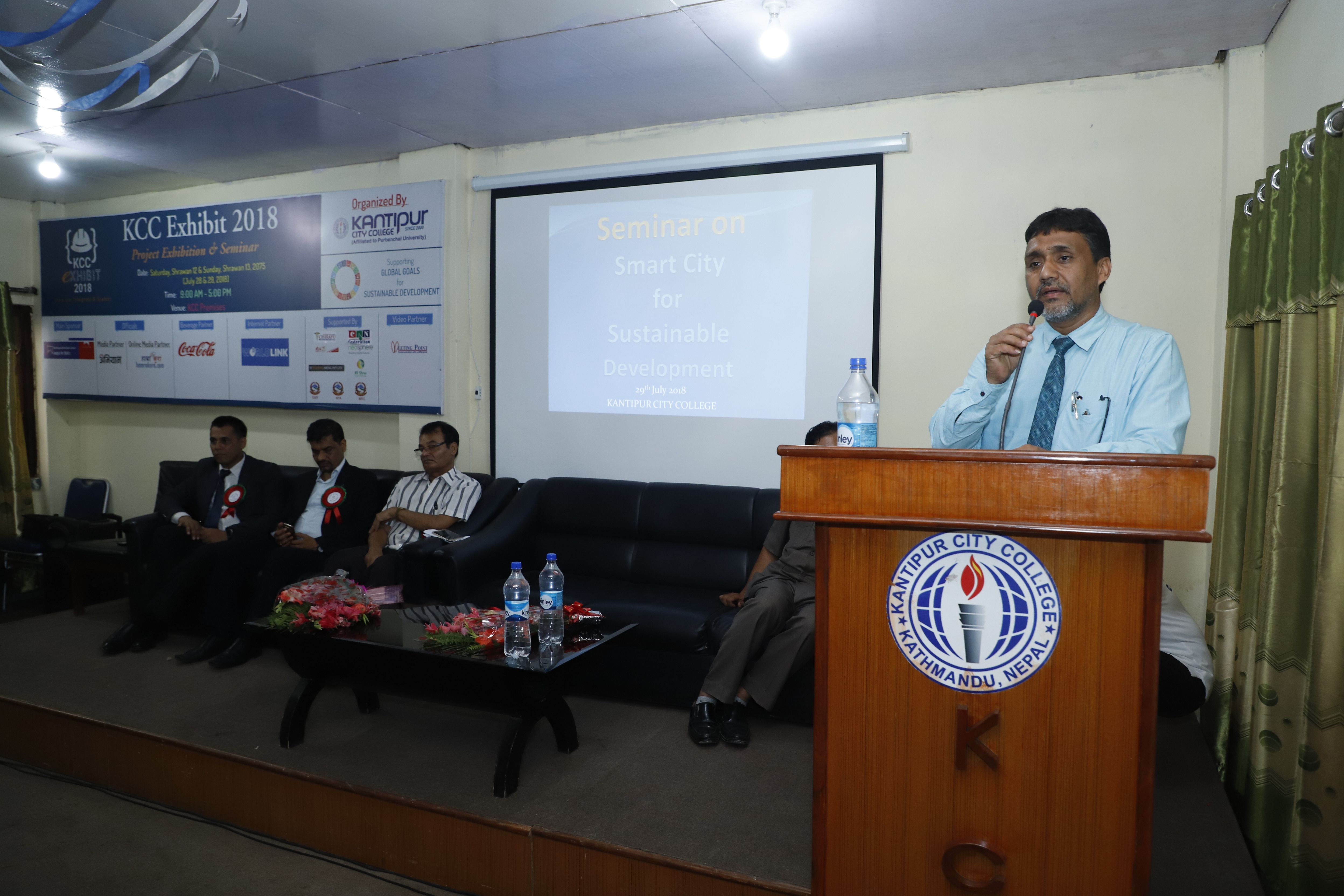 KCC exhibit 2018 was chiefly sponsored by Machhapuchchhre Bank Ltd. and was supported by edusanjal, neosphere, Agni Moto Inc. Pvt. Ltd., WorldLink (internet partner), Chirayu National Hospital and Medical Institute, IT Training Nepal Pvt. Ltd., RR Shree School of Technology, CAN Federation, Department of Information Technology (DoIT), Nepal Information Technology Center (NITC), Nepal Telecom Authority (NTA) under Government of Nepal.
The program also featured presentations by singer Aastha Raut and comedy artist Jitu Nepal. Some interesting projects at KCC exhibit 2018 on display included: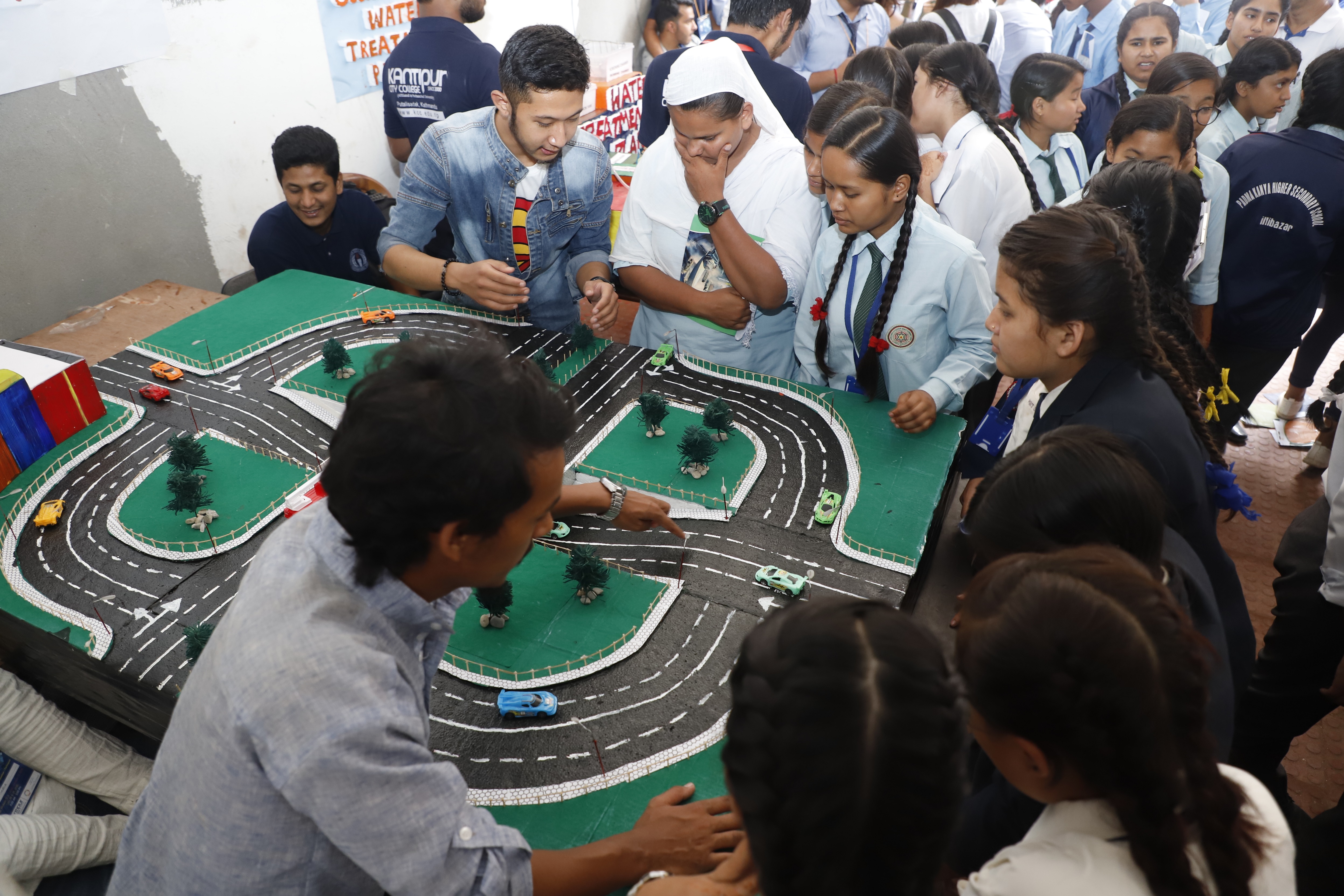 SUBJECT

PROJECT NAME

DESCRIPTION

Software

College++

A mini MIS system for colleges

KCC Connection

A small social media network for KCC students

Custom T-Shirt

For customized T-shirt designing

Computer Games

Space Shooter

An obstacle-killing game developed in two days

3D-Seven

A ghost-killing game in 3D

Electronics

Smart Stick

A stick for the blind that smartly clears the obstacles

Traffic Light

Automatic simulation of traffic lights

Civil

Hill Station Slide(Bhire Chipleti)

Model of four locations in Switzerland with sliding from top with break system, stations in middle and fresh air

Eco Smart City Urban Planning

Green eco-smart city modeling

Sterling Engine

Electricity generation system

Single Pillar Suspension Bridge

Earthquake, collision and wind-proof self-anchor suspension bridge