The leading technical institute of the country Karnali Technical School, Jumla is proving itself as the hub of technical manpower production for the country. The institute was established in 2037 B.S. and has been providing the technical education and teaching the skills to the youths of the rural areas such as Jumla.
According the Chief of KTS, Raj Kumar Chaudahri, the data shows that the school has produced some 4,000 skilled manpower for the country among which 2,600 are men and 1,300 have been women. According to CTEVT source, among the total manpower produced by KTS 80% are employed within the country.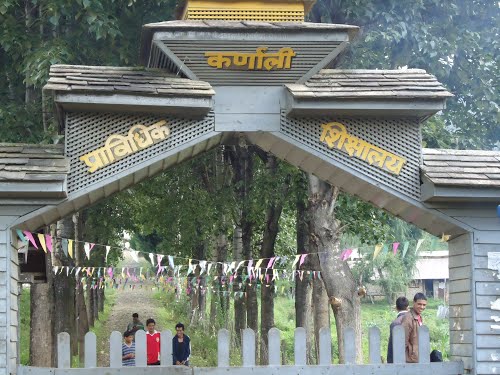 Chief Chaudhari says that the political instability and indifference of the concerned administration and parties have hindered the potential development of the Institution while the technical school could do much better as it has been doing good but not to its full potential. The carelessness and disrespectful behaviour along with the invasion of the institution's periphery by the locals has been a major problem and a matter of insecurity for the teachers themselves.
Currently, Karnali Technical School added programs such as ISc Ag, Civil Enginering and Forestry along with its initial programs in Construction, Agriculture and Health Science of SLC level till 2066 BS. Students of the Karnali region look forward to this technical school and enroll in the programs with much interest.
The officials tell that KTS has been the foundation for the technical education in the country and inspired the establishment of CTEVT itself and the with the correct support of the Government and the locals Karnali Technical School can prosper a lot in coming days.
( source: Gorkhapatra)