National Examination Board, Examination Controller office, Sanothimi, Bhaktapur today publish an urgent notice regarding chance examination of grade 12 for the year 2074 .
The students who have registered in Higher Secondary Education Board in the year 2073 i.e. students having digit 73 as the first letter of registration number and those students who have appeared as a regular examinees in the grade XII examination conducted in 2073 BS and failed in only one theoretical subject, can appear for the chance examination.
Chance exam of grade 12 will be held on Ashoj 21, 2074 (Oct 7, 2017) from 11 am on wards)
Application form submission deadline: Within Ashoj 4, 2074.
Last date to submit application form: With double fee within Ashoj 6, 2074 (Read the notice in details)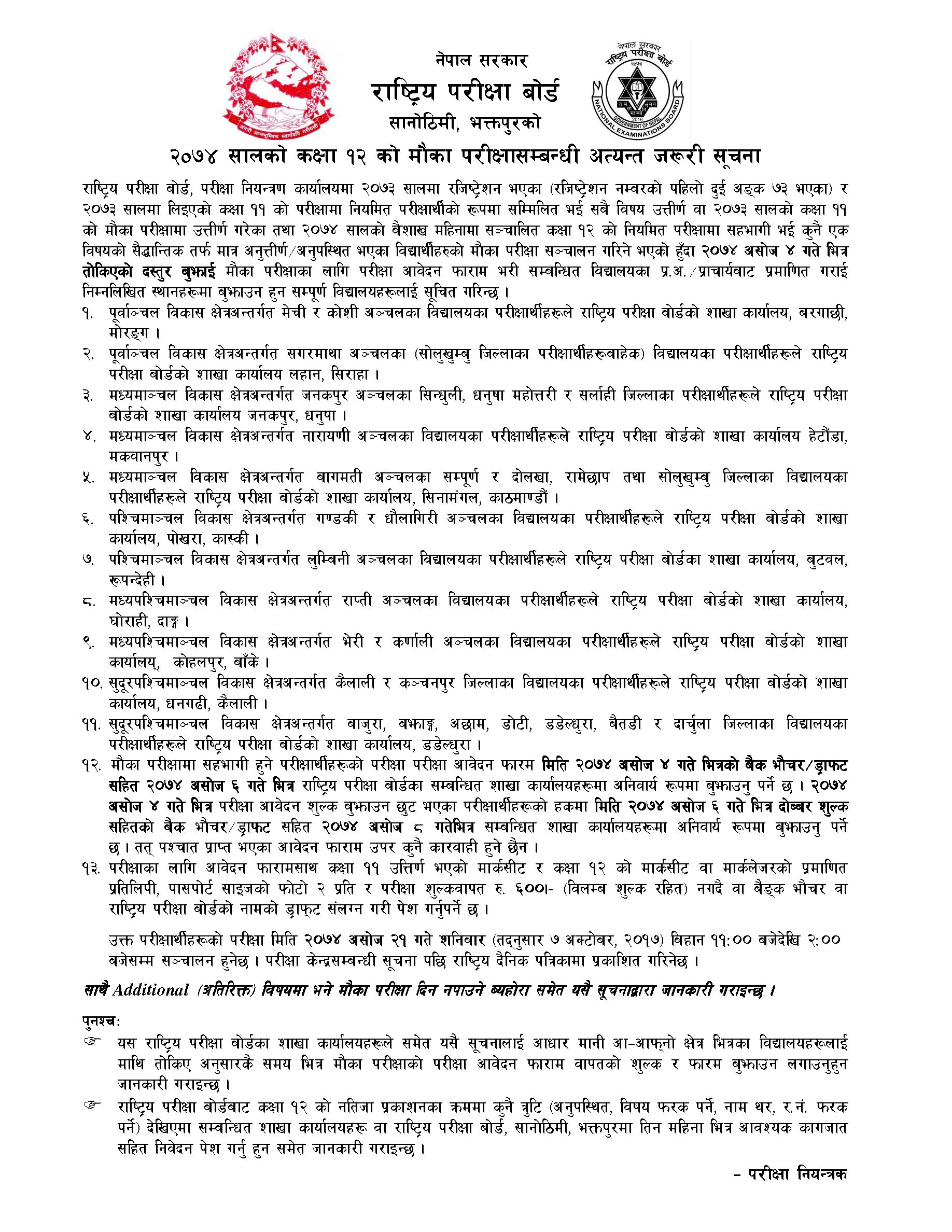 The students who are eligible to give chance examination have to fill the chance examination form, attest with principal of related higher secondary school and submit.
No action will be taken for those application form which do not reach the mentioned offices within the prescribed time frame
Materials to be submitted along with the application form
Marksheet of grade XI or photocopy of Mark ledger (you can get mark ledger from HSEB.EDUSANJAL.COM)
Passport size photo: 2 copies
Examination fee: Rs: 600 in cash or Bank voucher or Draft in the name of National Examination Board.