National Examination Board, Examination Controller office, Sanothimi publishes the re-total results of grade 12 (Management, Humanities and Education). You can view results here.

Re total results of Grade 12 Management Humanities and Education.pdf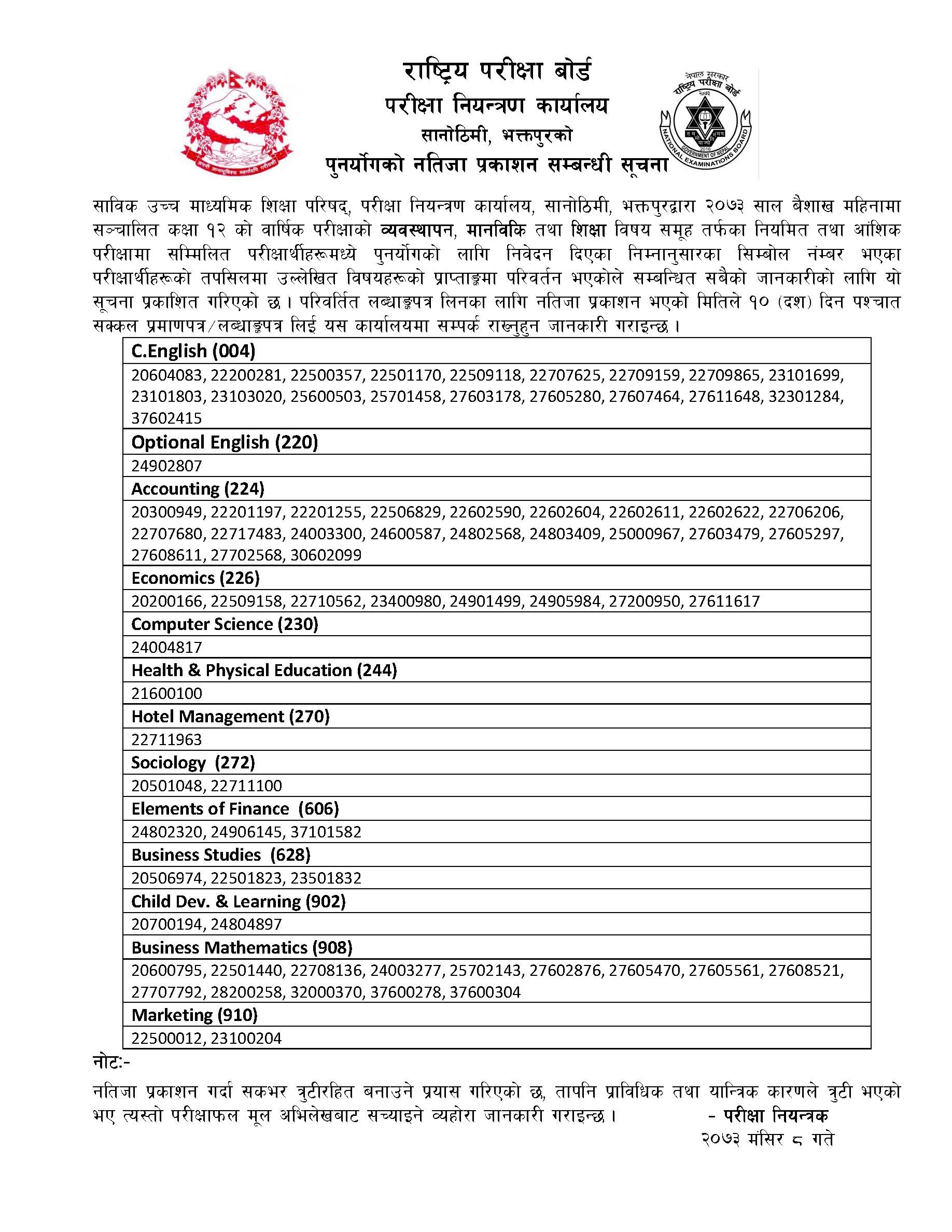 Tribhuvan University published the re-total results of MBS Second year which result was published on Ashoj 16.