Govt of Nepal formed High Level Education Commission in the Chairmanship of Ministry of Education Gopal Man Shrestha to formulate policy and programmes from early childhood development to university education. This Commission will formulate an education policy that will suit Nepal in its new federal structure. Spokesperson of the Education Ministry and Member Secretary of the Commission, Dr Hari Lamsal, said that the Commission was formed as per the meeting of Council of Ministers held on September 4.
The commission has 50 members including education experts, representatives of various communities and ethnic groups, and former bureaucrats, and will be headed by Deputy Prime Minister and Education Minister Gopalman Shrestha.
Education State Minister Sheshnath Adhikari, Chairperson of Women, Children, Senior Citizens and Social Welfare Committee, Ranju Kumari Jha, former Education Ministers-- Dr Gangalal Tuladhar and Dhaniram Poudel, lawmakers—Jeevan Pariyar, Umesh Shrestha, Gita Rana, Dr Shivaji Yadav, Jangilal Raya Yadav and Rukmini Chaudhari and educationist Kedar Bhakta Mathema, among others are in the commission.
The Ministry would nominate some other members in the Commission. The Commission would submit a report related to education policy, programme, organisations, structure and reforms of centre, province and local-level within five months.

This High Level Education commission is the eighth education reform grouping to have been formed since 1950, and it is the second one since the country became a federal republic. The commission prior to this one was formed in March 2015, under then education minister Chitra Lekha Yadav, but was dissolved because experts such as Mathema and Suresh Raj Sharma refused to work under the minister.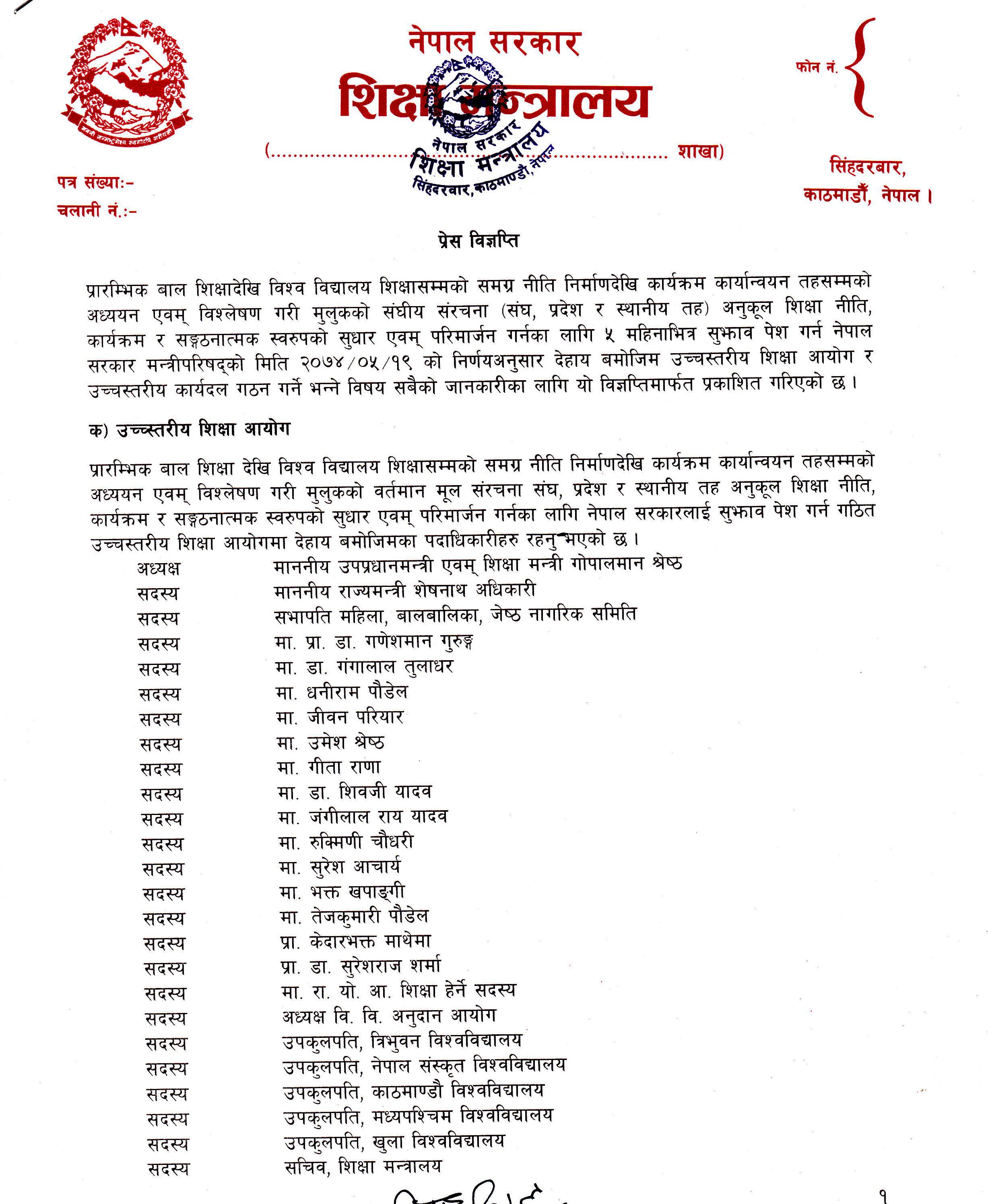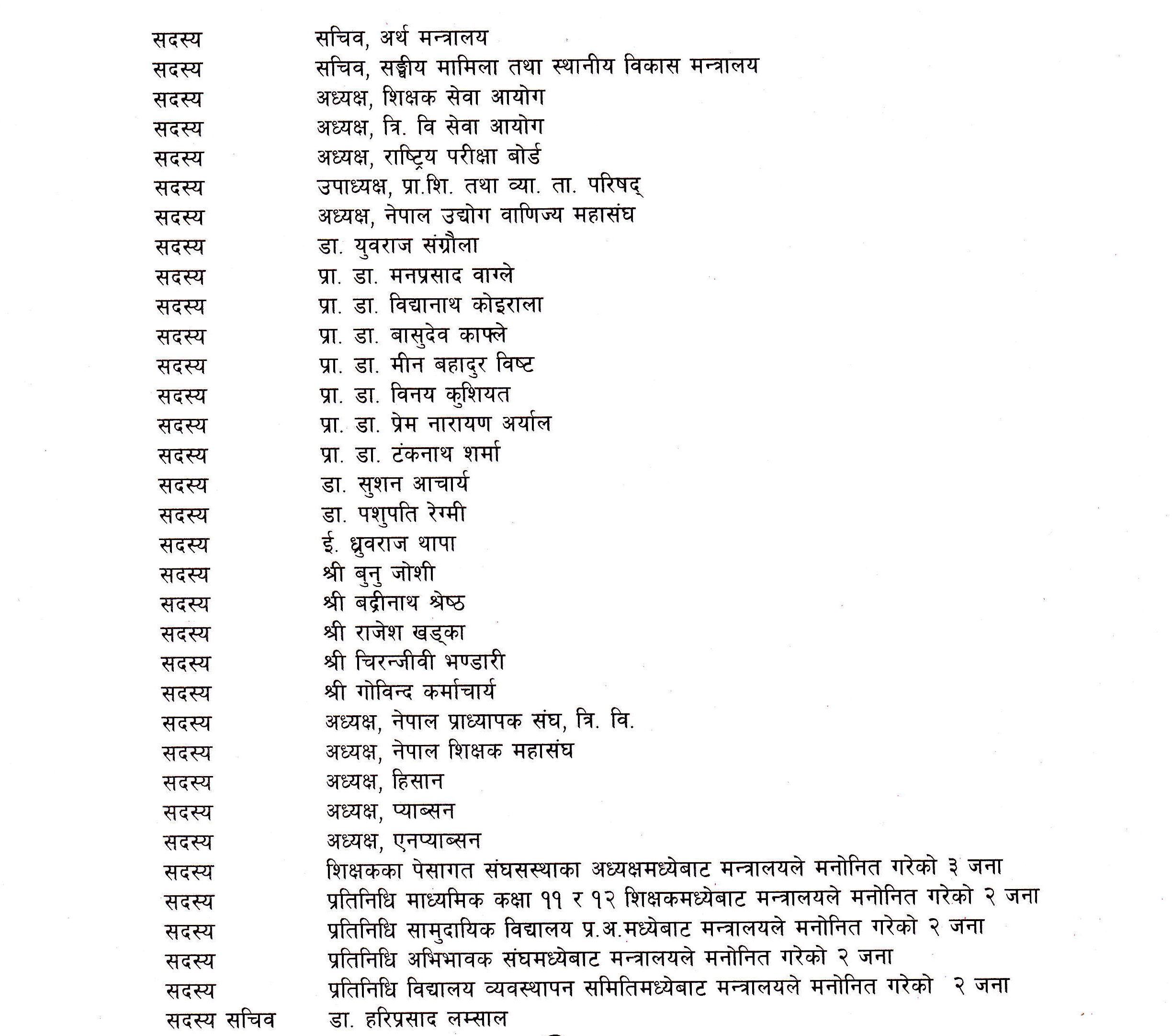 The government has also formed an 11 member taskforce under former minister Bidyadhar Mallik to assist this commission in drafting its proposals in an expedited manner.