Kathmandu, May 29: The government has unveiled the budget of Rs 1278 billion for the coming fiscal year 2017/018.Deputy Prime Minister and Finance Minister Krishna Bahadur Mahara presented the budget at meeting of the Legislature-parliament today.
Among the total budget, Rs 803 billion has been allocated for the recurrent category while Rs 335 billion for the capital expenditure.
What are Top Priorities
The budget of the upcoming fiscal year have given top priority to the rebuild of earthquake-damaged structures.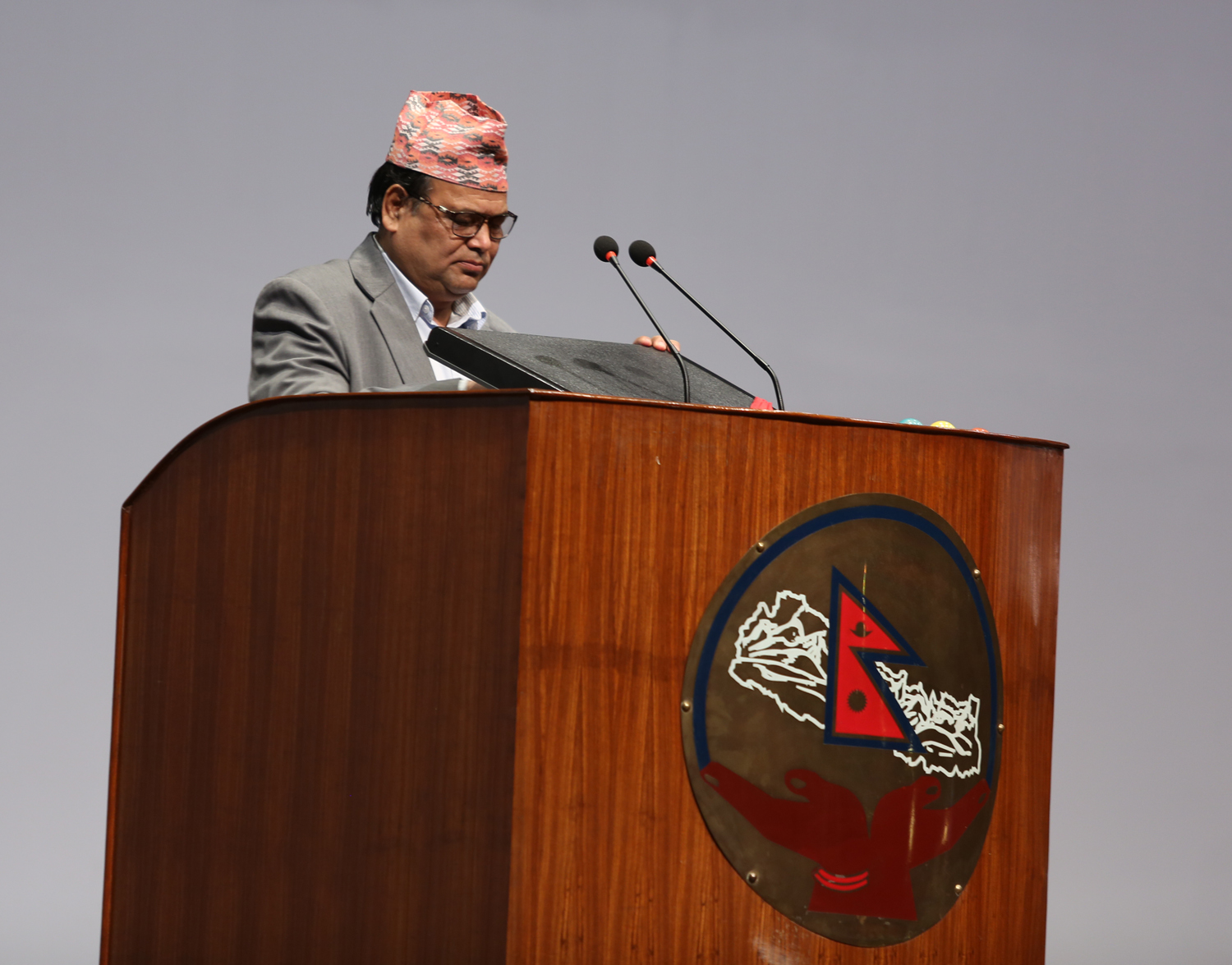 The budget vows to complete the rebuild drive within the deadline (five years) by enhancing capacity of all reconstruction-related bodies.
The reconstruction and new construction works in the aftermath of the earthquake are taking a pace and house rebuilding grants for survivors has been increased by Rs 100 thousands and reached Rs 300 thousands, the budget states. Likewise, Rs 146 billion has been allocated to the National Reconstruction Authority to carry out rebuild works besides the programmes set under the respective ministries.
The budge pledges to intensify the distribution of second and third installments of house rebuilding grants, address grievances of survivors, accelerate reconstruction of damaged heritages of archaeological importance, restore cultural and religious sites to their original structures and prioritise the construction of trekking routes taken important in terms of eco-tourism aspect.
Likewise, upgrade of local infrastructure and rural roads, mobilisation of technical human resources to carry out post-quake reconstruction and new construction works at the local - level, hiring of skilled human resource in the reconstruction and the development of an integrated settlement in the most affected districts to shift vulnerable communities are other priorities of the new budget.
What's in Education?
Commenting on the budget former Finance Minister and UML's leader Surendra Pandey said, the budget allocated for the education sector was little as he argued that the investment on education was an investment on the bright future. RSS/Photo: Roshan Sapkota