Government of Pakistan has doubled the scholarship to the Nepalese students in the new academic session. Following the visit of the Pakistani Prime Minister of Nepal a couple of weeks back, the Embassy of Pakistan at Nepal has announced that the seats of the scholarship have been doubled in number. The Embassy of Pakistan has been providing the scholarships at primary, lower secondary and secondary level annually to the poor and marginalized students of Nepal who have limited access to the education. The embassy had made the announcement in a program organized at the embassy in Kathmandu.
Secretary of Education, Science and Technology Khaga Raj Baral, the ambassador of the Pakistani Embassy and the chairman of the Nepal-Pakistan Friendly Organization have jointly signed the paper and provided the fund for the scholarship .
According to the agreement, community schools and few private schools across the 40 districts including the three districts of the Kathmandu Valley will be benefited from the scholarship program. 250 students of the schools have got the amount of NPR 10,000 per student.
Students of districts such as the Dolakha, Okhaldhunga, Ramechhap, Sindhuli, Chitwan, Lamjung, Solukhumbu, Palpa, Dhading, Synagja, Dhankuta, Saptari, Sarlahi, Surkhet, Bardiya, Kailai, Dadeldhura, Rukum have got the scholarship.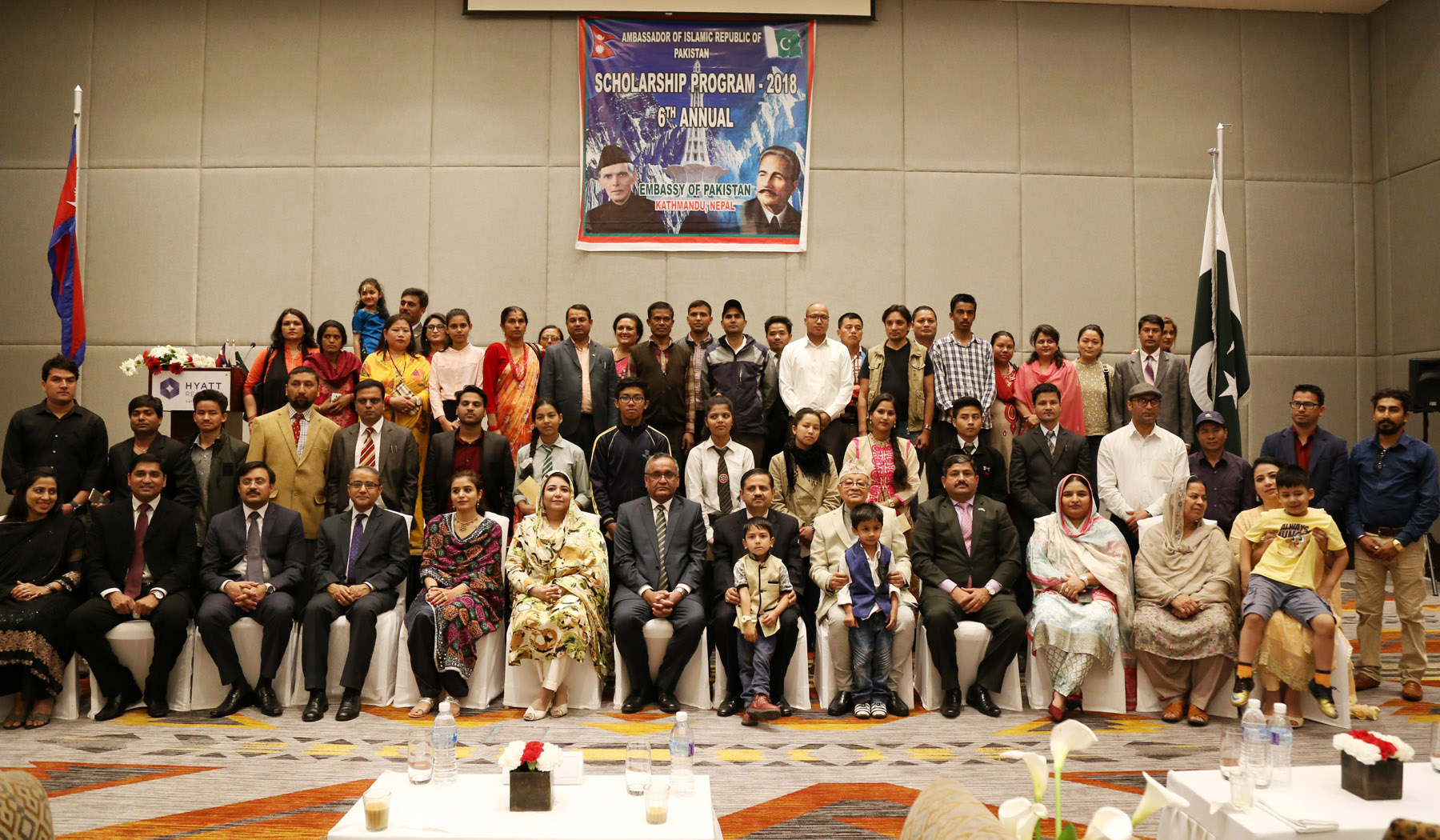 Secretary Baral had expressed his gratitude towards the help and support of the Pakistani Government in the education and technical manpower production sector of the Nepal. He also stated that both the countries have been presenting the same kind of agenda in the international level.

Pakistani ambassador Javed has said that the education sector and the scholarship will act as bridge to strengthen the Nepal-Pakistan relationship.