2nd International Speech Competition 2017 was organized by Global College International at college premises to mark the 'International Students' Day' on 17th November, 2017. As many as 29 participants from various A- level colleges took part in the competition. Prof.Dr.Jai Raj Awasthi, Former Vice-chancellor at Far-western University, was the Chief Guest at the event. Mr. Subhash Ghimire, Editor- in- chief at Republica, national Daily and Mr. Awasthi were the members of the Jury. Jim O'Neill, Exams Country Director, British Council, Kathmandu Nepal, was present on the occasion.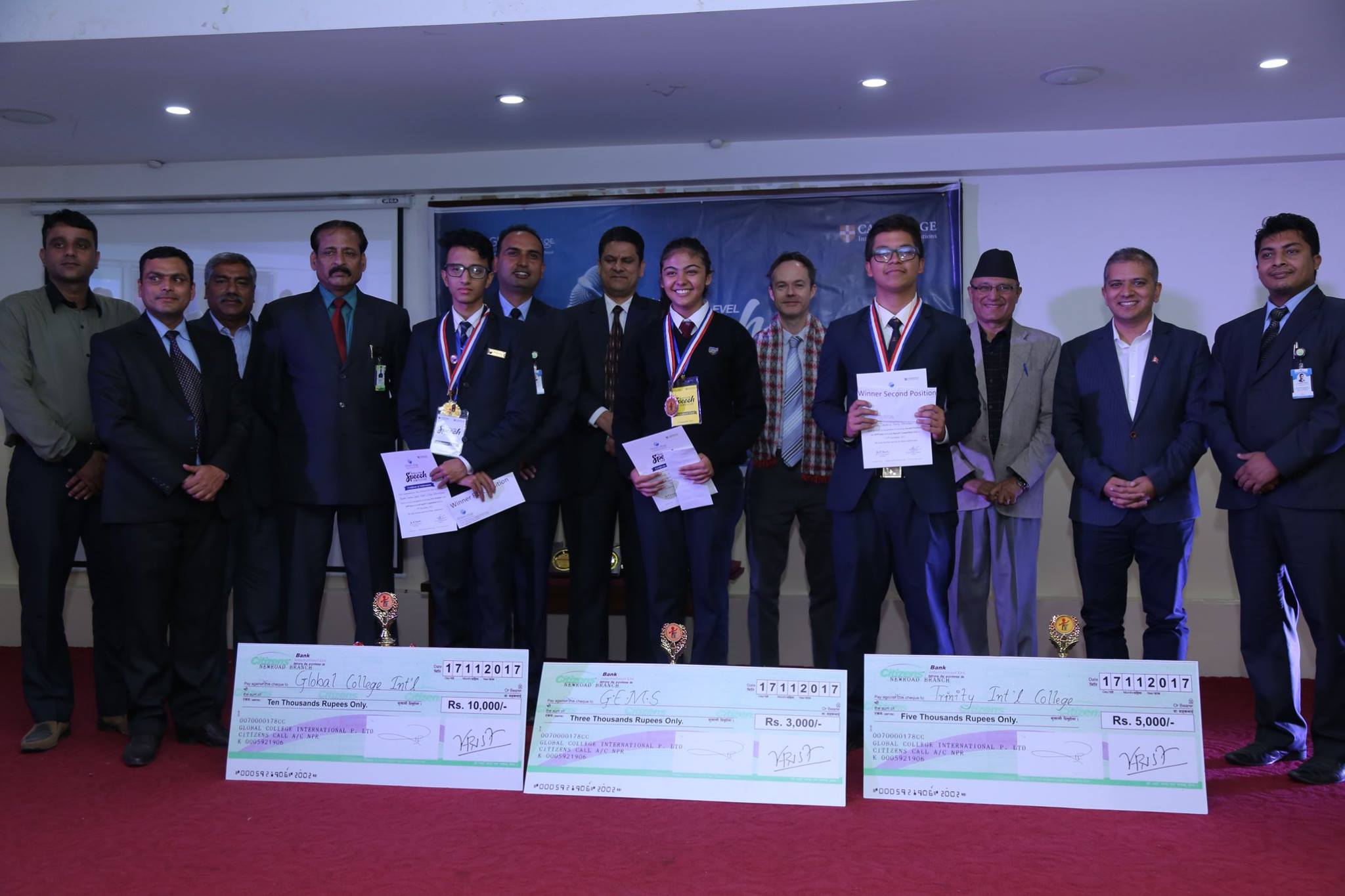 Participants expressed their ideas and feeling related with students' burning issues themed around Students life: Challenges and opportunities. Dr.Karan Singh Thagunna, the Principal addressed the gathering and welcomed the dignitaries and participants. The program was host by Asst. Program Coordinator Mr. Prakash Chand.
Apurba Darshan Upreti student from Global College International secured the First position beating his rivals. Similarly, Sajan Khatri Chhettri from Trinity International College bagged the second position while third position was pocketed by Sanjana Timsina from GEMS. Winners were awarded with cash prize, shield, medal and certificate by the dignitaries on the dais.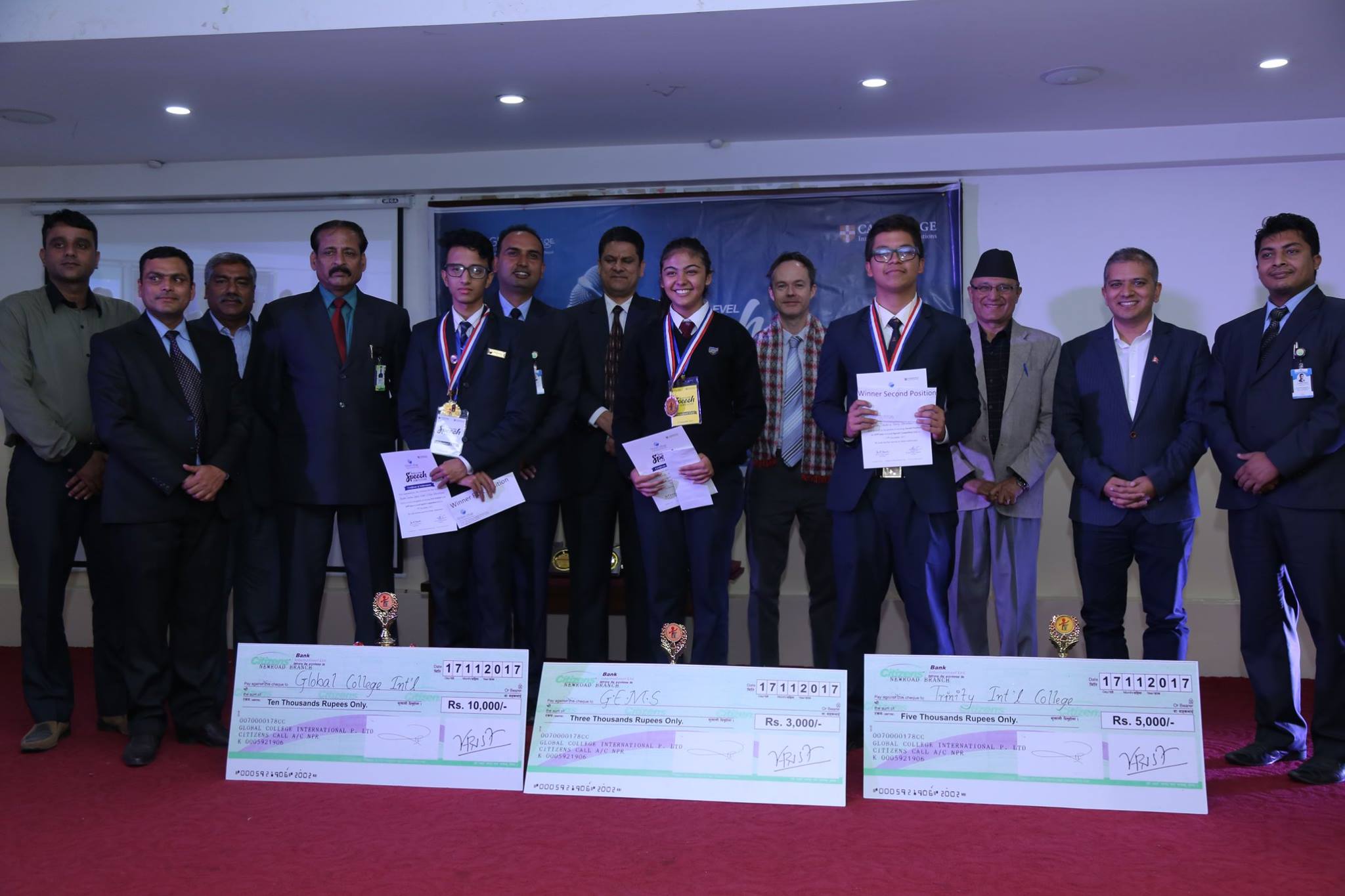 Mr. Suraj Baral, the coordinator of the A level program concluded the program with the vote of thanks.