Dibyahbumi Multiple College organized "Round table meeting on "Exchange of ideas between social work Educators of Nepal and Switzerland though Swisscontact's Senior Expert corps".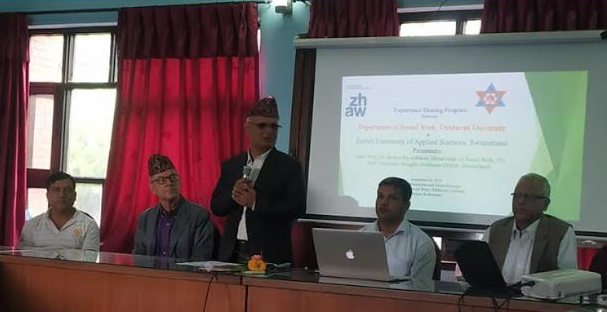 Dibyahbumi Multiple College, affiliated to Tribhuvan University has signed MOU with Swisscontact's Senior Expert Corps.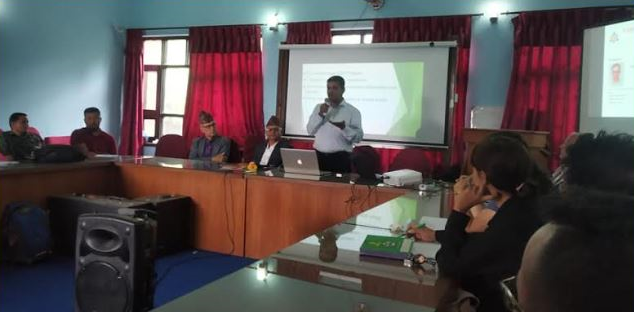 Prof. Hanspeter Hongler, Professor of Social Work, University of Applied Science, Zurich, Switzerland through Swisscontact's Senior Expert Corps came to Dibyahbumi Multiple College and shared his ideas and insight into social practices of Switzerland and good prospects of Social Work education in Nepalese society.
He advised the college to further develop and professionalize its educational program for the Bachelor Degree in Social Work.
In addition, he exchanged his views with the director and founder of the college, Pramod Shah and full time lecturer Trishna Acharya. He expressed that Tribhuavn University is very important for Social Work education as it carries out the final exams and the certification of the Bachelor degree for most Social Work Students in Nepal.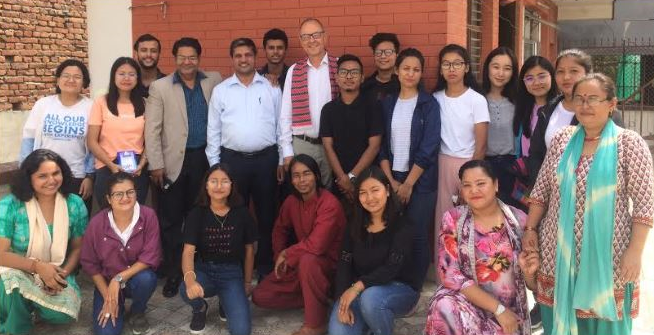 Moreover, he stated the challenges in Social Work field in terms of quality, prospects and its limits and its ability to connect things into practical aspects.
You can find about Prof. Hanspeter Hongler experience in his own words in the file below:
About Dibyabhumi Multiple College (DMC)
Established in 2014, 'Dibyabhumi' is developed as a center for teaching and learning activities where all the teachers, students, and even the independent academic experts involve in discussions, interactions and seminars so as to raise and solve the socio-economic and political and cultural issues. Currently, the college offers BSW, BCA, BA & BJMC programs with the affiliation from Tribhuvan University (TU).