Tribhuvan University, office of the controller of examination, Balkhu today publishes the examination routine of 3 years Bachelor level third year of the faculties of Humanities (BA), Science and Technology (B.Sc), Law (LLB), Education (B.Ed) and Management (BBS) for both regular and private, Full or partial examinees.

Examination time (For 3 years program):
7-10 am for BBS
1 to 4 pm (For BA, B.Sc, LLB and B.Ed)
The examination will start from Jestha 16 and will end on Ashad 02.
<<CLICK HERE>>to view examination routine of 4 years BBS and B.Sc program.
Update 15th May: Tribhuvan University rescheduled examination of 2 subjects of LLB. See notice below for detail information.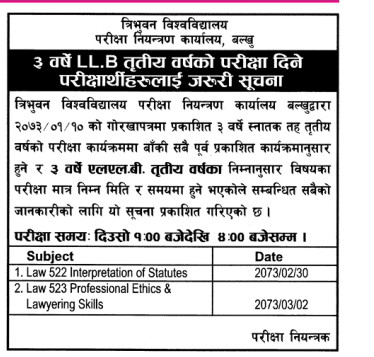 Note: Private students and Campuses, who have failed to submit examination forms of 3rd year program can submit the examination form in examination controller office on 2073 Baishakh 20, 21 and 22.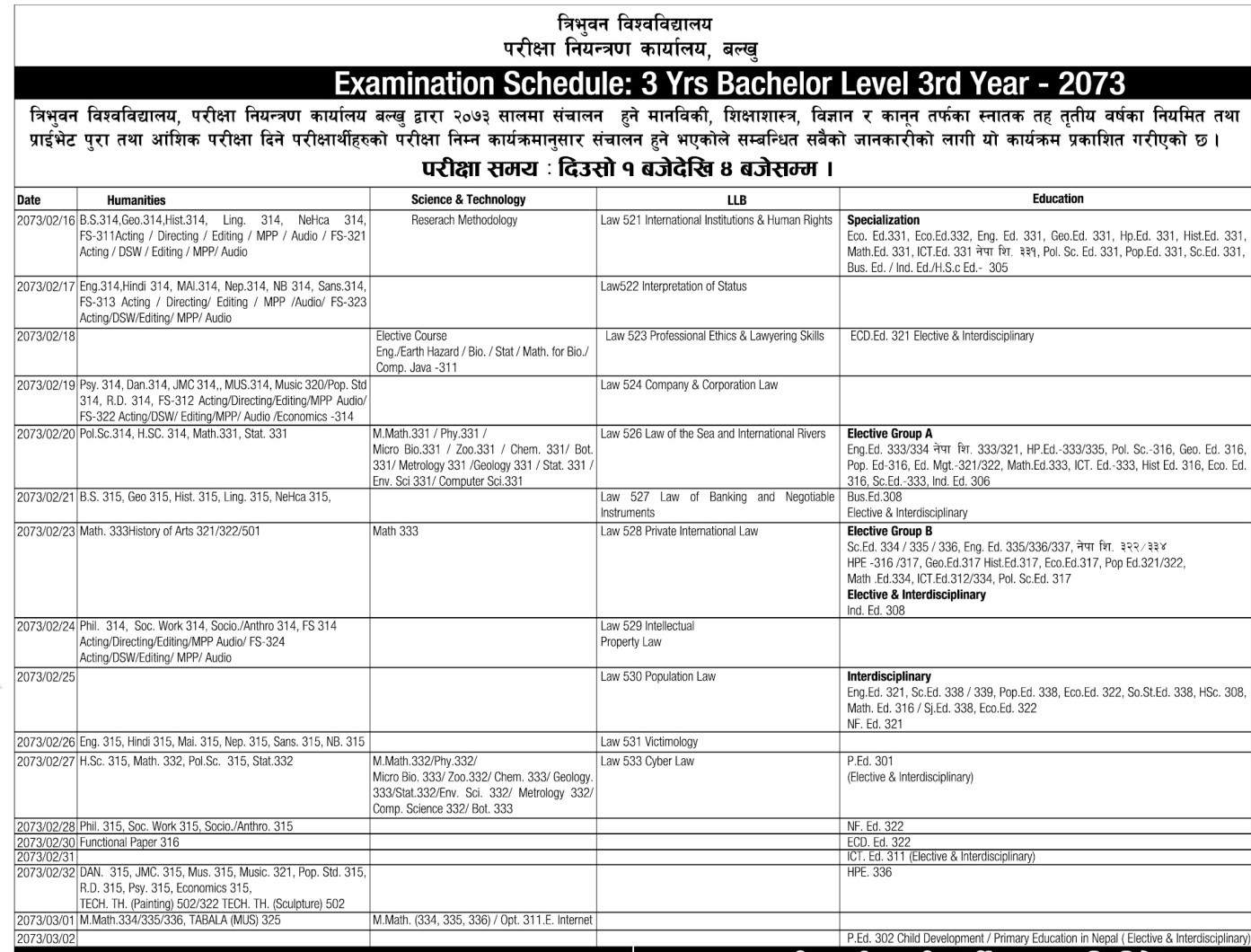 (If the image is not clear, please right click the image and open in a new tab)