Tribhuvan University, office of the controller of examination, Balkhu today publishes the examination routine for 4 years B.Sc second year (both regular and partial).
Examination time: 7-10 am
The examination will start from Ashad 23 and will end on Ashad 31
RELATED NOTICES
CLICK HERE to view examination routine of 4 years and 3 years BBS program.
Examination routine of 3 years programs, B.Sc, B.Ed, LLB, BA is AVAILABLE HERE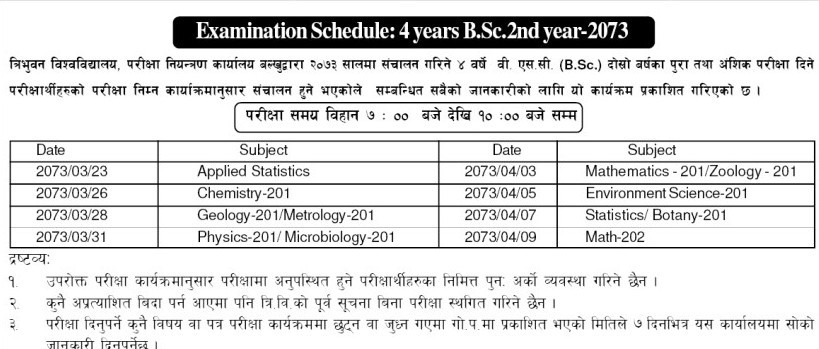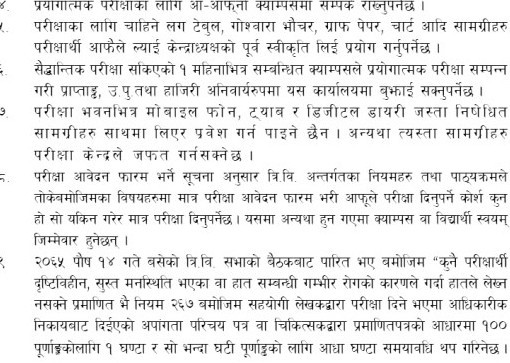 Note: Students who failed to submit examination form earlier can submit examination form on Jestha 26 and Jestha 27, 2073.