Tribhuvan University Exam controller office today publishes the examination routine of 3 years and 4 years Bachelor of Business Studies (BBS) Second year.
Examination time: 7 am to 10 am.
Examination routine of 3 years programs, B.Sc, B.Ed, LLB, BA is AVAILABLE HERE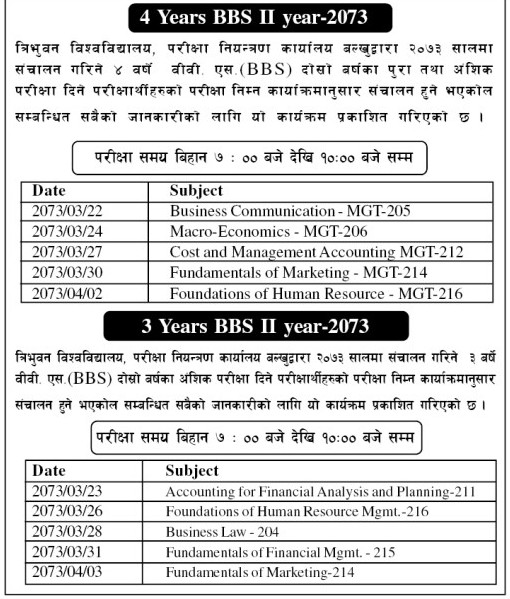 Note: Students who failed to submit examination form earlier can submit examination form on Jestha 26 and Jestha 27, 2073.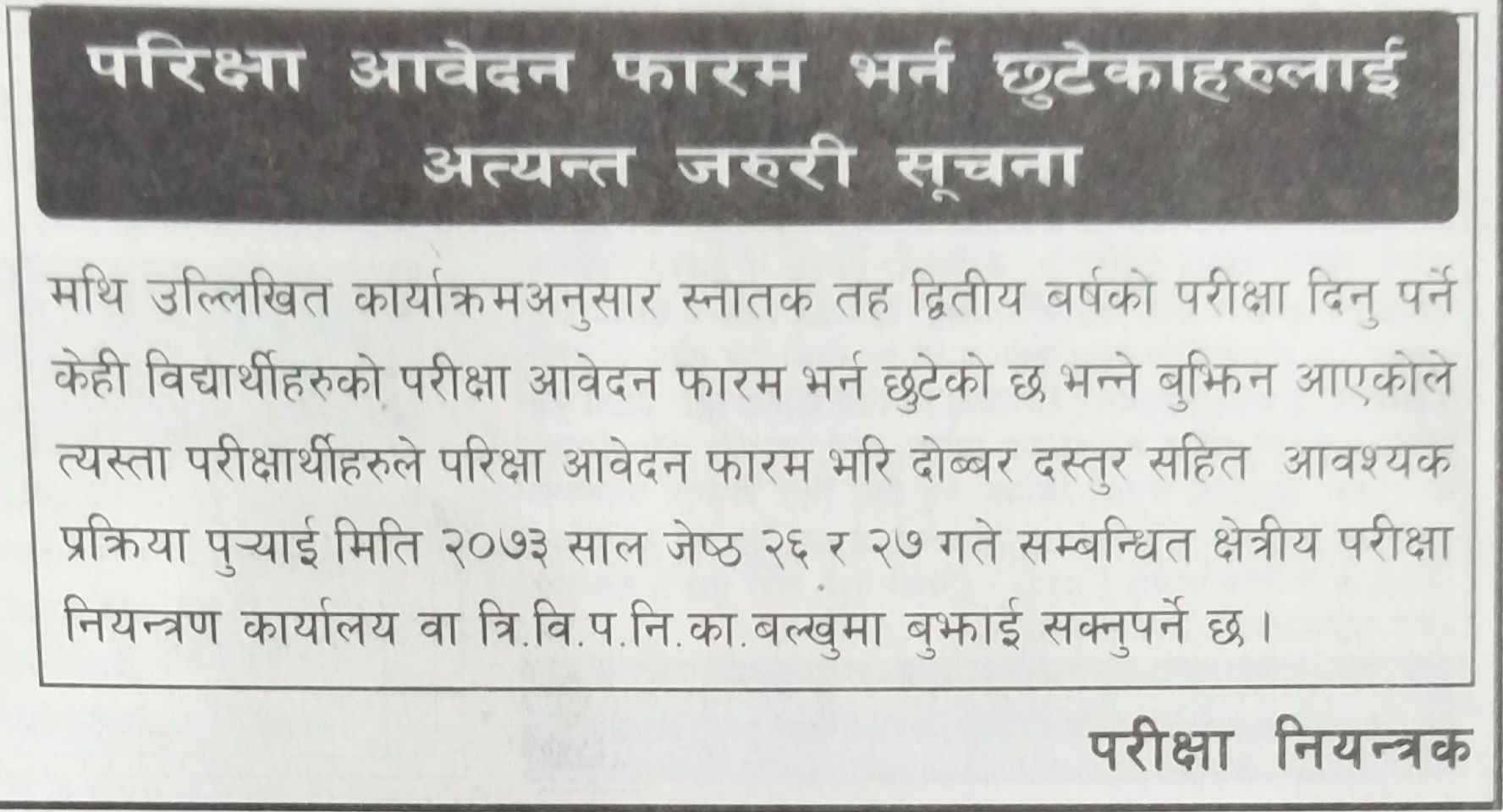 NOTE: