Euro Literature Fest is an Annual event at Euro School. This event involves all the students, teachers and parents of Euro School. This year, Euro School celebrated the 3 rd year Literacy Celebration 'Euro Literature Fest 2019.'

The Literature Fest includes various programs to promote the habit of reading books, cultivate the richness of Literature, learn about famous authors/ poet/ journalist/actors/ entrepreneurs/editors/T.V. personalities and nature their potential to bring out the readers/ writer in them.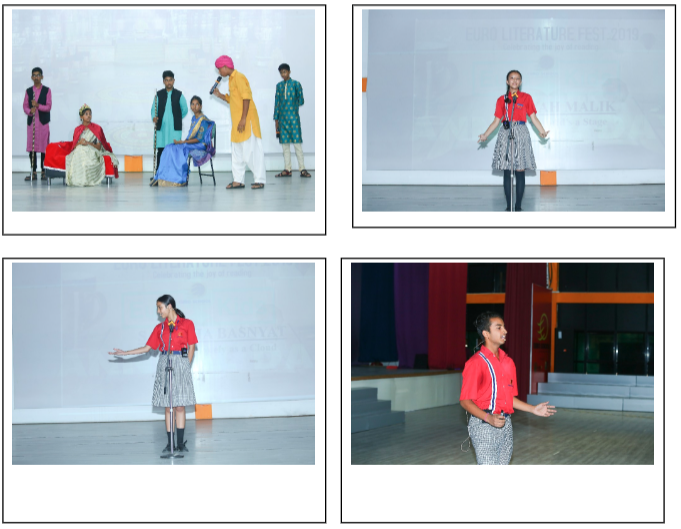 All the students took part where they performed story- telling, choral recitation, individual poem recitation skit and drama. Notable journalist, writers, TV personalities like Mr Damodar Neupane, Ms.Bigyata Karki, Ms. Radhika Adhikary , Mr. Rojin Shakya, Mr. Dipendra Singh Thapa, Mr Chiranjivi Prasad Lamichhane, Ms Ramkala Khadka, Mr.Durga Nath Sharma, Mr. Ashok Pyasi Rai and many more a attended the event.