Chitwan, May 4 (RSS): Prime Minister K P Sharma Oli has said education should be pushed ahead linking it with the nation's development.
Addressing the special assembly of the Agriculture and Forestry University's Senate in Rampur today, he said the government's emphasis would be on useful education.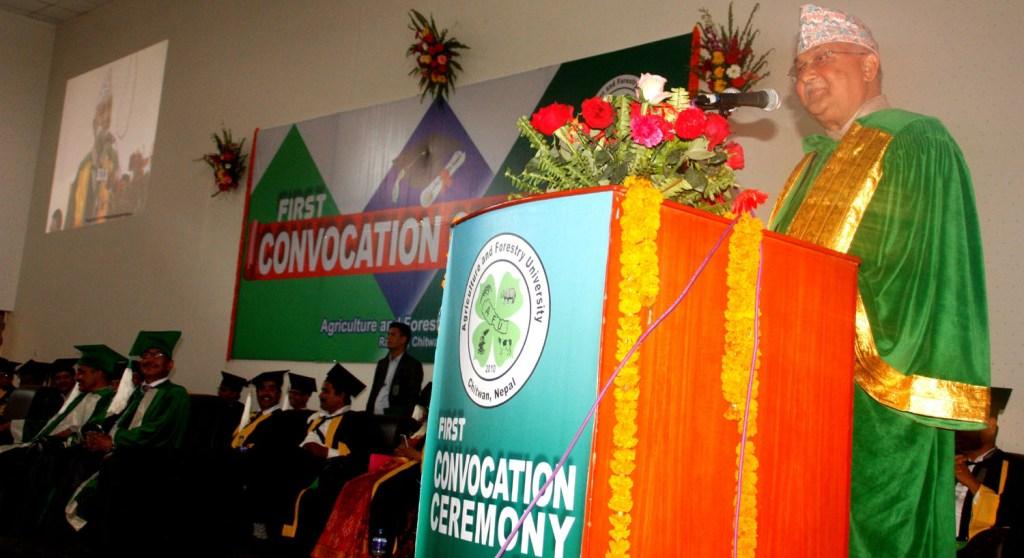 He said that education, knowledge, colleges and universities have been an integral part of development, prosperity and culture in the past, and the country took steps towards new education system after 1949. The PM said the education system that was adopted in the country after that was copied from the education system implemented by the then British colonialists in India which served the colonial interests.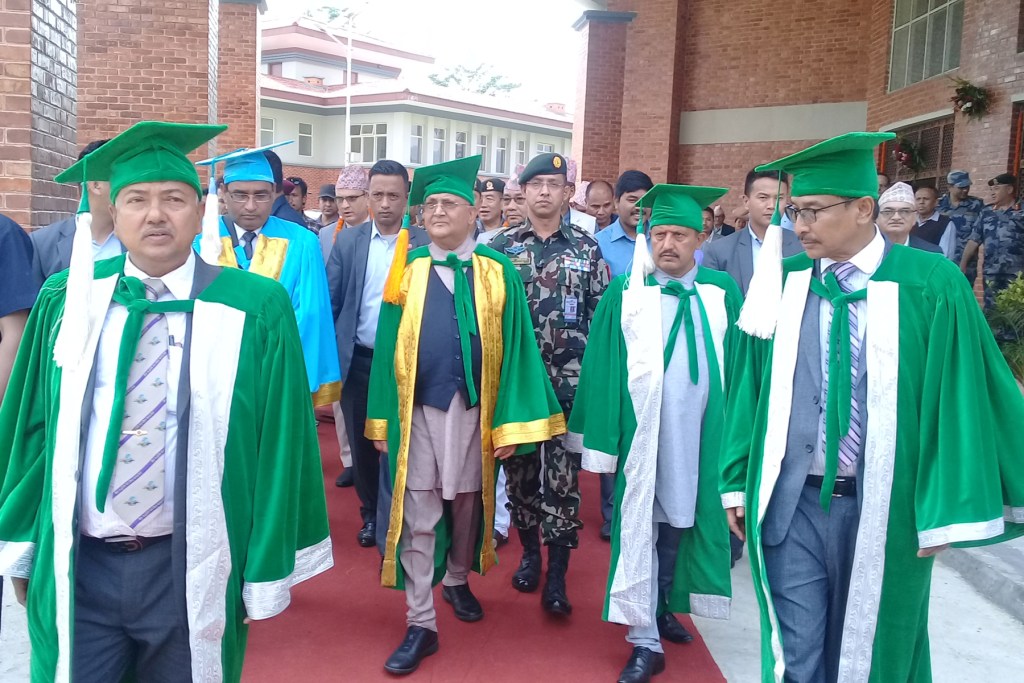 Stating that Nepal is in a position to import food grains despite it being an agriculture-based country where two-third of its population is dependent on agriculture, the Prime Minister said this situation is not because of the lack of food grain production but due to our eating habits.
He stressed on the need of increasing the agricultural production and productivity four times its present level, saying the technology and research needed to be promoted for that.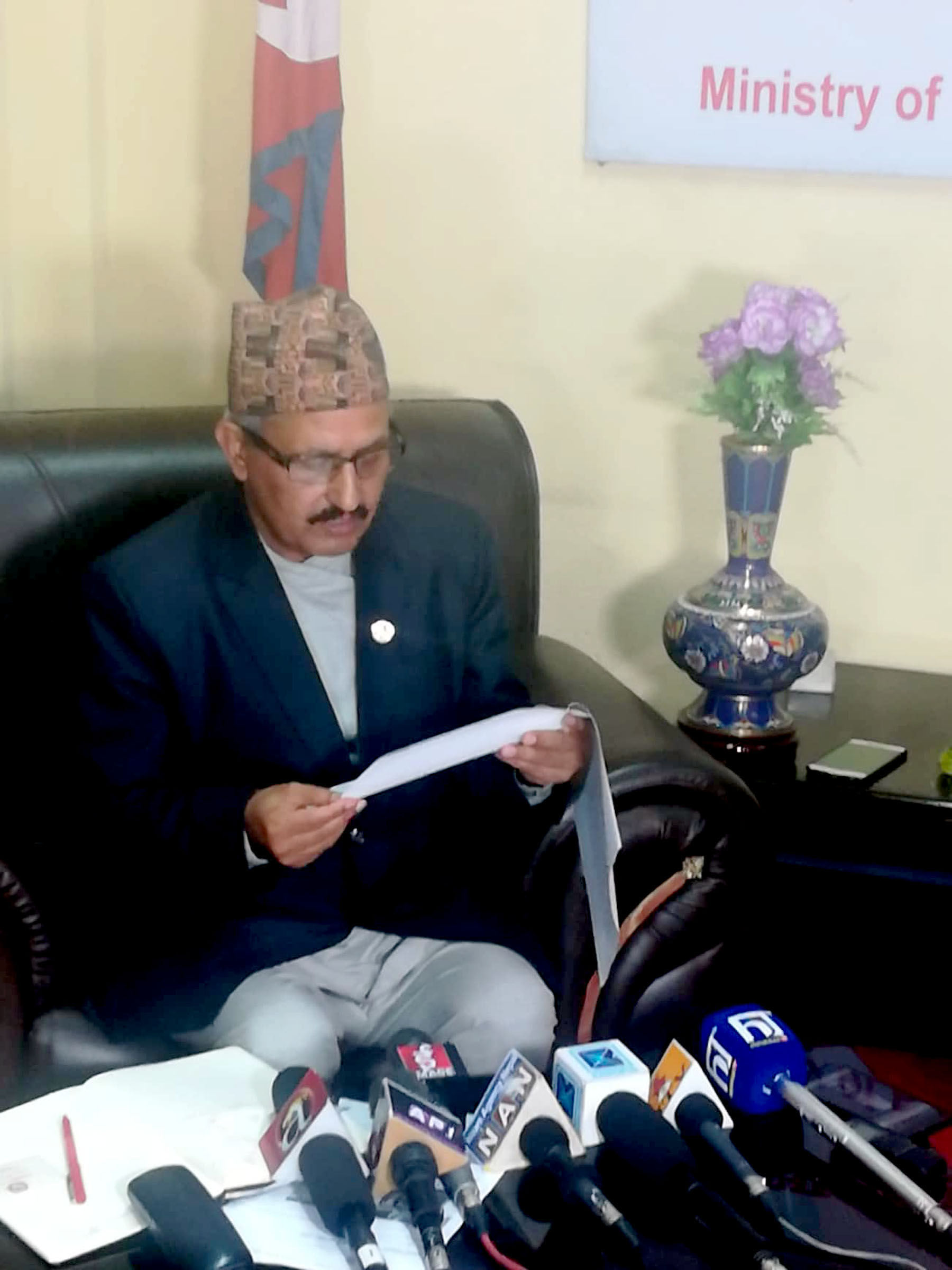 Education Minister Giriraj Mani Pokhrel said the graduates from the university should work in the interest of the nation and the people.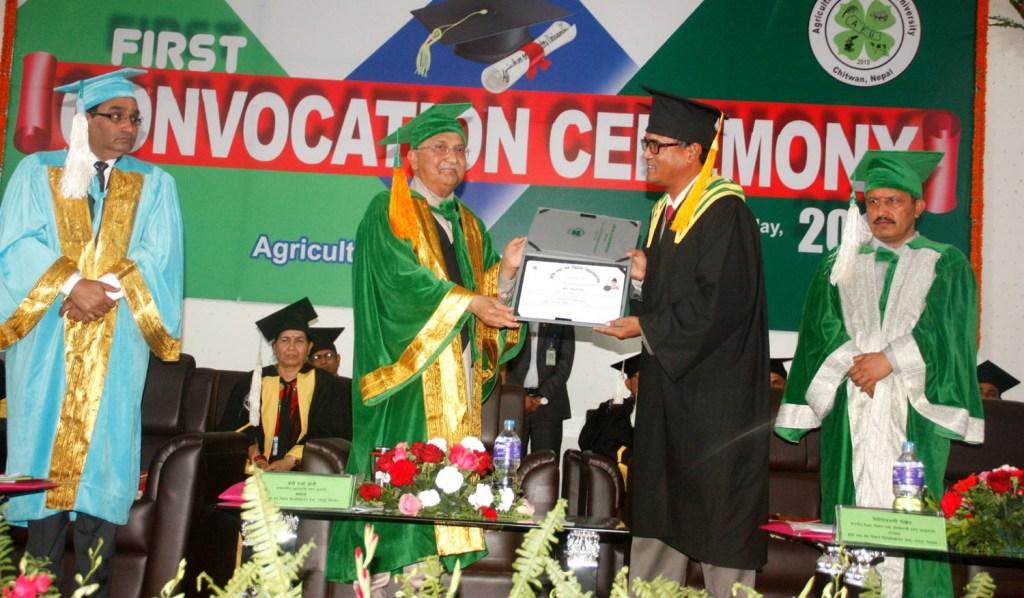 The meeting passed the names of students who would be conferred diplomas on the occasion. The meeting was chaired by Prime Minister Oli who is the Chancellor of the University.
Photos: Narayan Dhungana/RSS