The 11th ECAN fair concluded today successfully after running the fair from 20th to 23rd July in Bhrikutimandap. The fair was enthusiastically visited by the students from various grounds of studies. Plus 2 students who are waiting for their 12th standard result visited the stalls of various colleges to gain information about the career choice and admission in Bachelor's level.
Colleges and Universities from Bangladesh, Sri lanka, Australia, Canada, England, New Zealand and China had their stalls in the fair to provide information to the students.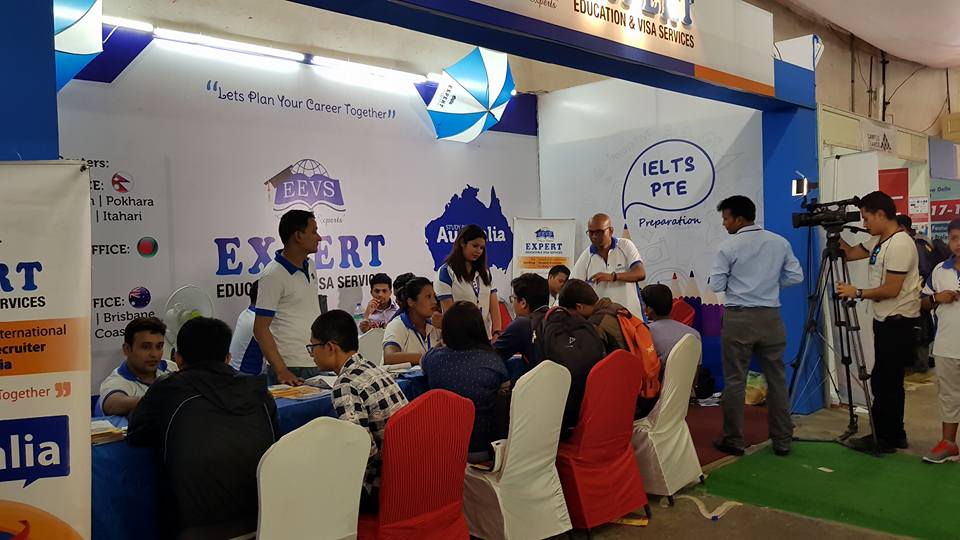 Students who have passed SEE examination recently and or those who are waiting for their grade 12 results have been thronging the fair in large numbers to enquire about university education in countries such as the US, Australia, the UK, Japan, Canada, New Zealand, China, India and Bangladesh. The ECAN concluded with more than one lakh visitors, more than 135 exhibitors, one thousand plus experts and more than 250 stalls.