Jun 30, 2018- Orthopedic surgeon Dr Govinda KC, who has reached Jumla to stage hunger strike at Karnali Academy of Health Sciences, has been arrested.

KC was on his way to Jumla Teaching Hospital when he was stopped by police. He then went to District Administration Office (DAO) where he was arrested before he could start his hunger strike.

Police had charged batons to KC's supporters for entering into the prohibited area of the DAO. Two of KC's supporters were injured in the incident. DAO had declared prohibited zone around its premises to stop KC from staging the strike there.
Dr KC had flown to Jumla to stage a hunger strike against alterations with the Medical Education Ordinance Replacement Bill. He has also taken up the issue of delay in admission of MBBS students in Karnali Academy of Health Sciences and sluggish progress made in the Geta Medical College, Dhangadi.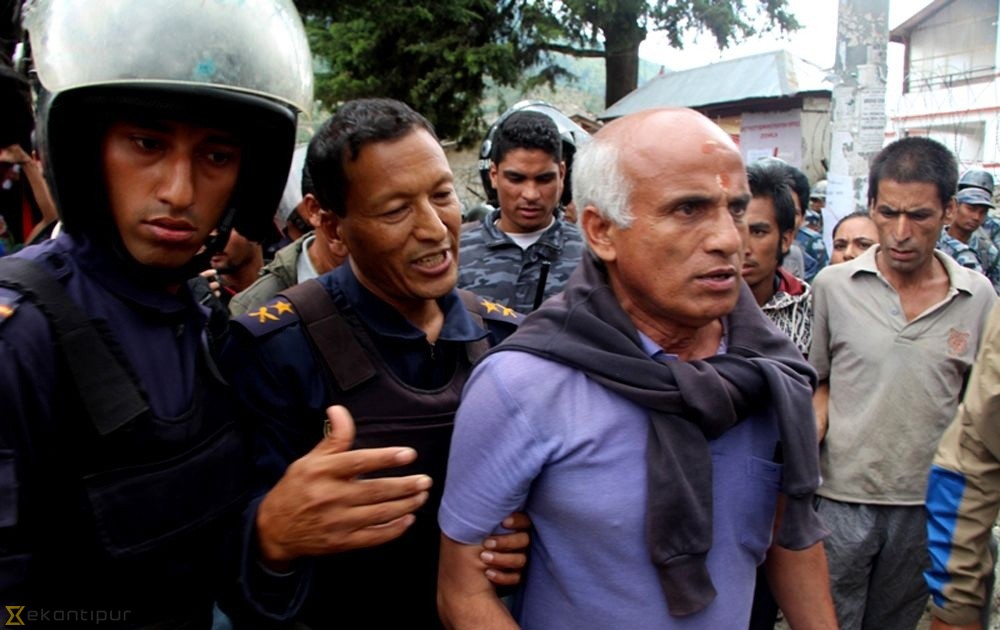 ~The Kathmandu Post