Kathmandu Metropolitan City (KMC), Revenue Office published an urgent notice to Higher Secondary Schools and other education institution not to advertise in the public places. It has notified the colleges not use public places and electric poles for the advertisement of admission notices.
Though it has given some conditional permission for inner roads.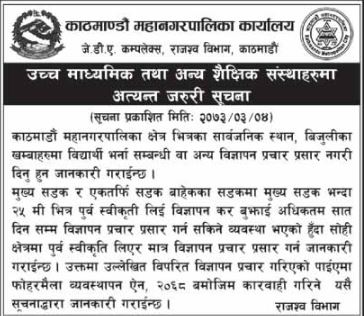 Any education institution breaching this rule will be fined according to Wastage Management Act, 2068.