Kathmandu, July 22 (RSS): Youths and Students organisations have demanded to nationalise all private medical colleges or to transform them into non-profit trust. A meeting of Youth Association of Nepal, Young Communist League (YCL), All Nepal National Free Students Union and All Nepal National Independent Students Union (Revolutionary) held on Sunday demanded for the same.
Vice-Chairperson of ANNISU (Revolutionary), Surendra Basnet shared that the meeting urged the government to begin the process to open at least one medical college in each province.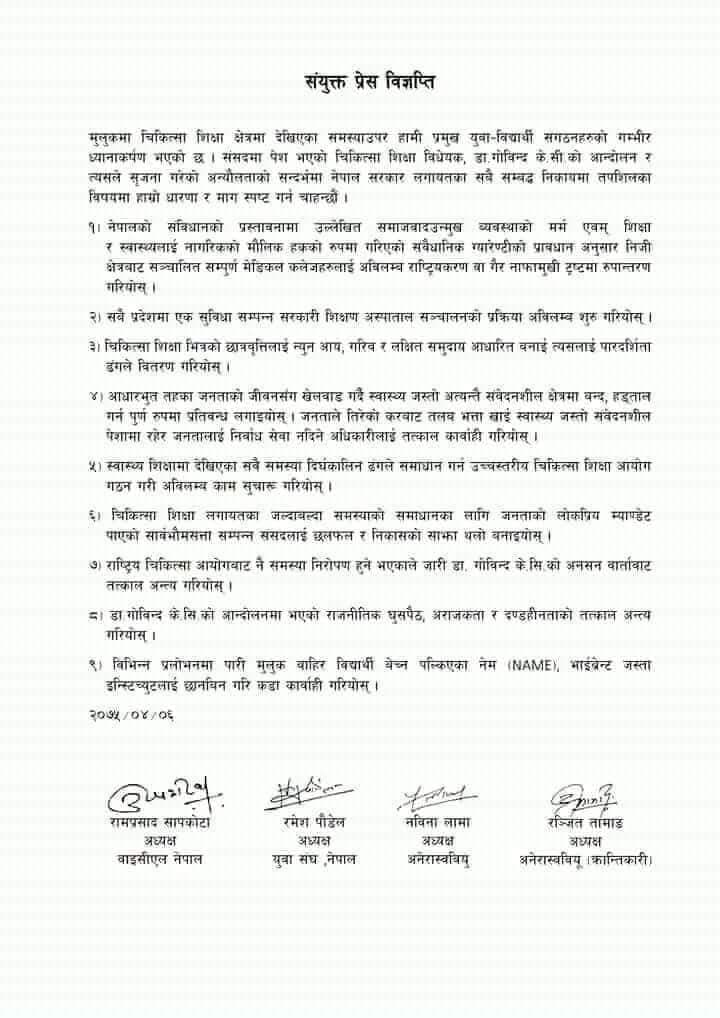 The meeting also urged the government to completely prohibit the strike in health sectors. The meeting also demanded for forming a high level medical education commission to sort out the problems surfacing the medical education sectors.
The student organisations have further stated that the ongoing hunger strike of Dr Govinda KC should be ended through talks. They have stated that the major national issues should be discussed in the sovereign parliament.