Council for Technical Education and Vocational Training (CTEVT) published the examination centers of Special Technical Education Scholarship(Earthquake victim , Dalit, Muslim and Lopunmukh Jati) programs and Bio-Medical Equipment Engineering.
Examination is going to be held on Diploma in Automobile Engineering , Diploma in Entrepreneurship Development, Diploma in Civil Engineering, Diploma in Electrical Engineering, Diploma in Geomatics Engineering First Year First Part, Second Year First Part, Third Year First Part and Diploma in Biomedical Equipment Engineering(DBEE) Second Semester ( both regular and partial).

The examination is going to be held from Mangsir 09, 2075.

Examination Time: 7 am on wards

View the examination centers below: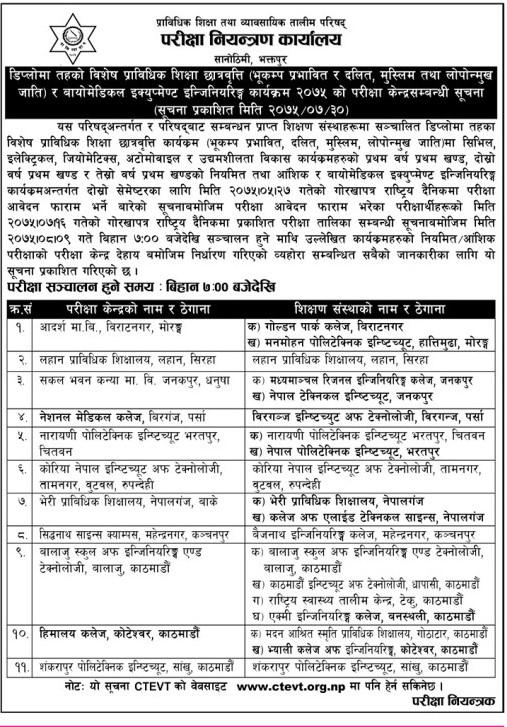 VIEW THE PREVIOUS NOTICE HERE (EXAM ROUTINE)