KATHMANDU, Nov 28: A large number of government teachers are reportedly getting their salaries without teaching in the schools there are assigned to. Instead, the teaching responsibility is given to stand-ins, who are then given a portion of the teachers' salaries.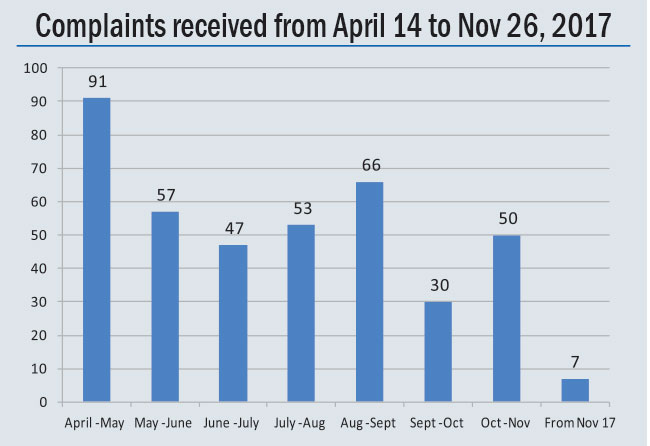 On November 14, the Regional Education Directorate at Hetauda directed all the 19 district education offices of the Central Development Region, currently in Province 3, to investigate if permanent school teachers are 'sub-contracting' their work to such proxy teachers. The directorate sought information about the work status of permanent teachers after the Department of Education wrote to the regional directorates as instructed by the Office of the Prime Minister (OPM).
The OPM issued the instructions to authorities concerned in response to a large number of public complaints about the increasing trend of permanent teachers sending in stand-in teachers to proxy for them. Most of the complaints stated that the permanent teachers were not themselves teaching in their respective schools but sending in others instead. But officials at the Ministry of Education (MoE) said they were unaware of this.
Senior MoE officials admitted that the problem is still rampant in some schools in different districts. "In the recent past, when I was the chief district education officer, I found a teacher not teaching in his school and sending someone close to him to teach instead," a senior official said, requesting anonymity. "I called him in and asked him to either resign from his post immediately or do the teaching himself on a regular basis," he added.
It is mainly teachers who are members of teachers unions affiliated to political parties who don't teach in their schools, as they are involved in other activities and are under political protection, said the MoE officials. "Some teachers even go abroad to make more money without resigning from their teaching posts here. They assign temporary teachers to proxy for them until they return home," they said. "The school management committees and principals are well aware of such malpractices but they do nothing as they are also under the sway of the political parties."
The principals and the bonafide teachers share a partition of the latter government salary, allocating a certain percent to the stand-ins, they further said. "TThe teachers occupying the posts come to school whenever they like and sign up the attendance register at one go for all the days they need to cover. The district education offices distribute the salaries as per the details about teachers' names and their pay scales submitted by the principals. But it is not necessary to submit the attendance records."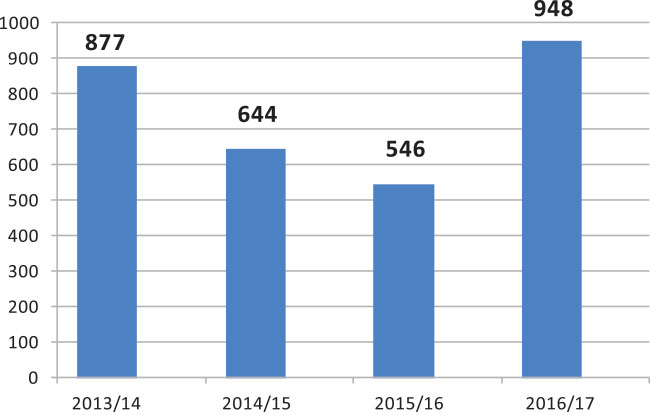 Only 30 percent of complaints are said to be addressed
-- Ministry does not have mechanisms to intervene and monitor for effectiveness

The MoE officials further said that neither the district education offices nor the school managements take any action against the malpractices. "This anarchy thrives under the protection of political parties," they said. "Civil servants or government school teachers who double as trade union bosses do not bother to attend their offices or schools regularly," they added.
Of the total of roughtly 300,000 school teachers in the country, about 107,000 are permanent teachers, some 40,000 are working under relief quota in government schools, another 36,000 or so teach in early childhood development centers and approximately 100,000 teach in private schools.
Among the teachers, 72,000 including 10,000 from private schools are members of the Nepal National Teachers Association (NNTA), which is affiliated to the CPN-UML.
Similarly, 85,000 teachers at government schools belong to the Nepali Congress-affiliated Nepal Teachers Union (NTU), and 45,000 are affiliated to the Unified All Nepal Teachers Association (UANTA) of the Communist Party of Nepal (Maoist Center). Hundreds of other teachers are affiliated to various smaller political parties.
Scores of complaints regarding anomalies in education are lodged at the MoE every year but only about 20 percent of them are addressed.
Rajan Prasad Niraula, under-secretary at the Complaints Registration Section at MoE, said that a large number of complaints are related to problems faced during admissions, examinations and regular teaching activities. Complaints about the proxy teachers at schools are also numerous. "We classify them as per their relevance and the stakeholders concerned forward them to the authorities concerned," he said.
"Among the complaints registered, 50 percent are forwarded for action and 20 percent are not deemed in need of action," he said. "Nearly 30 percent of complaints are addressed in some way, but only a few absentee teachers are punished."
However, MoE does not have records of action taken or the results thereof. Similarly, MoE does not have any follow-up mechanisms. "The ministry does not directly intervene in the execution nor monitor for effectiveness," said Dr Hari Prasad Lamsal, spokesman at MoE. "We just make recommendations to the bodies concerned for execution," he added.e
Source : My Republica