Kathmandu, Sept 7 (RSS): The Community School Employees Joint Struggle Mobilization Committee has launched a protest programme, demanding professional rights, facilities and safety.
Issuing a press release, the Committee, comprising School Employees Organisation Nepal and Nepal School Employees Union, said that it was compelled to launch street agitation for professional rights and to implement verdict of the Supreme Court.
The Committee blamed the government for not bringing into effect the Supreme Court decision of implementing the laws related to service, facilities, term and condition of employees working in community schools.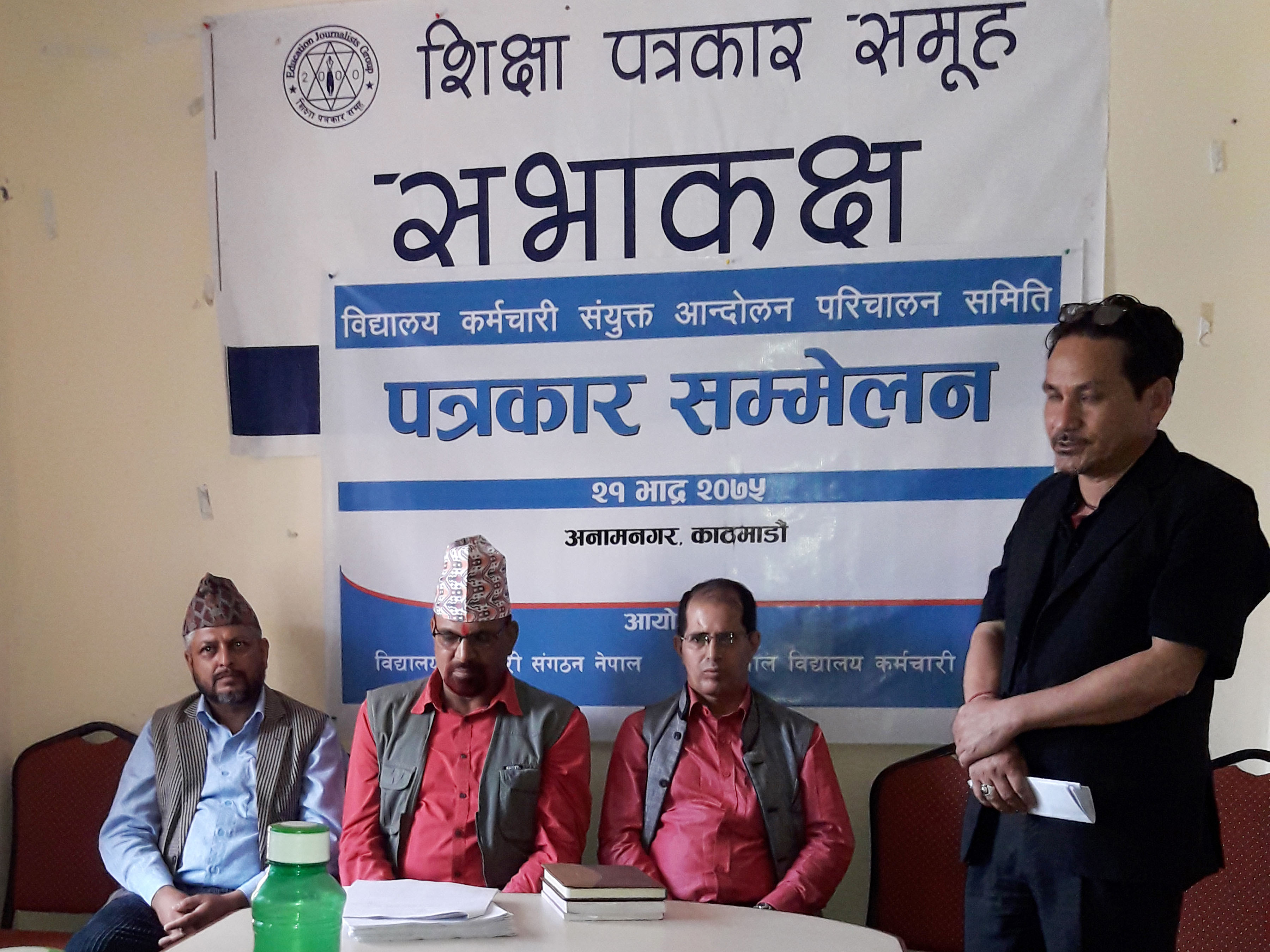 The statement reads that employees working in community schools are facing labour exploitation since long as provision ensured in Education Act (eighth amendment) has not been implemented.