Kathmandu, Sept. 24 (RSS): Chinese Company, Suning Group Company Limited, and operated by China Foundation for Poverty Alleviation (CFPA) helped a school to reconstruct its building in Nagarjun Municipality in Kathmandu.

The building of Yuba Sahabhagita Secondary School was handed over to the school after completing the task recently. It is also the first permanently re-built school supported by the Chinese people after the Gorkha Earthquake. Around 700 students are benefited from the school building, who can now study back in the bright and pleasant classrooms.
Chief Executive Officer (CEO) of National Reconstruction Authority Govinda Pokharel, Political Consular of the Embassy of China in Kathmandu Yang Shichao, Vice President of Suning Group Sun Weimin and Deputy Secretary General of CFPA Chen Hongtao among others were present in ceremony organized to hand over the building.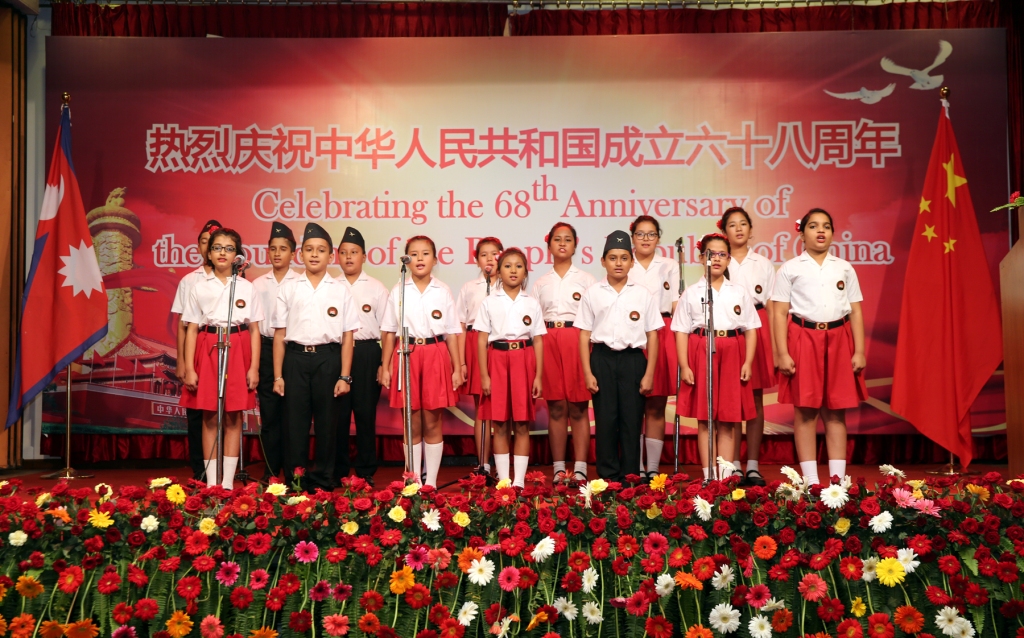 On the occasion, headmaster of the school Kamal Rimal thanked the Suning Group and CFPA for their supports to reconstruct the school building.
Likewise, Consular Yang expressed pleasure to the completion of the reconstruction terming that such acts represent the new chapter of China-Nepal friendship under the Belt and Road Initiative.
Yuba Sahabhagita Secondary School was selected by CFPA from the list of 8,000 to-be-reconstructed schools provided by the Ministry of Education. With the approval of Reconstruction Authority of Nepal, the reconstruction work was completed by a qualified local agency in line with Nepal's post-disaster reconstruction standards.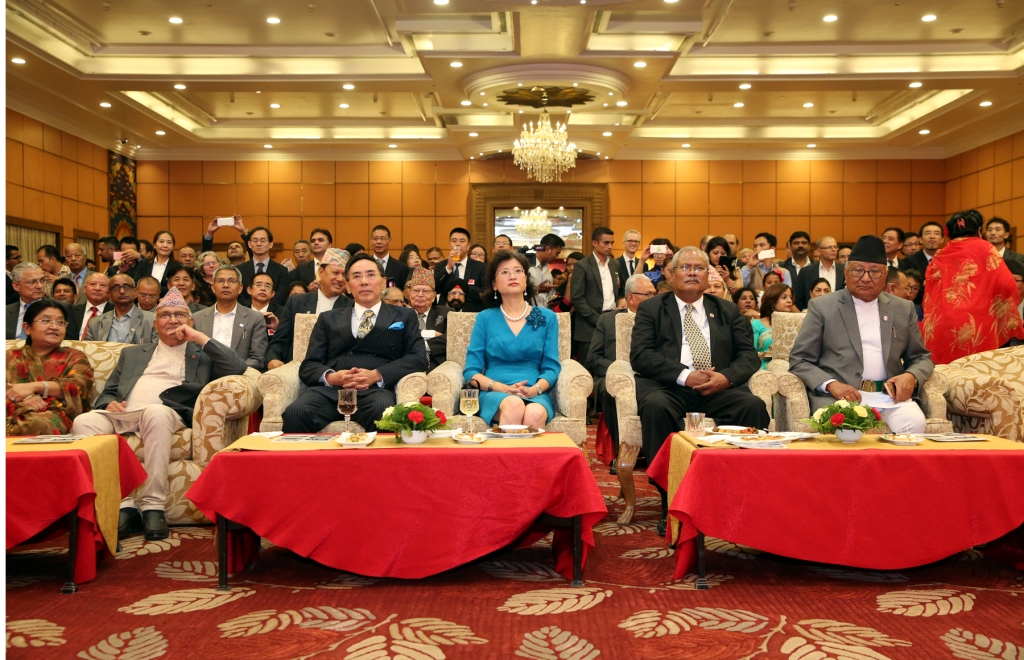 CFPA has been active in Nepal to operate the Chinese people's fund in a proper way after the massive earthquake occurred in Nepal in 2015. CFPA has carried out more than 15 projects including disaster investigation, life rescue, food provision, disinfection treatment, health care, and material distribution.
Various other programs were also held in Kathmandu to mark the 68th Anniversary of the Founding of the People's Republic of China. Photos Kalika Khadka, RSS