National Examination Board is going to publish the SEE Result 2018 today. The SEE examination of the academic year 2074/75 was held on Chaitra 8, 2074 (March 22, 2018).

Students can check their SEE Result online through the website or by SMS/ IVR.
Here is how you can check your SEE result:
To Check your SEE Result, you need to have your Symbol Number and Date of Birth.
You CAN CHECK SEE RESULT ONLINE THROUGH MANY WEBSITES OR BY SMS/ IVR.
Ministry of Education, Science and Technology (MoEST) has published the list of websites and short codes for SMS by which students can check their SEE Examination Result.
Please view the list below: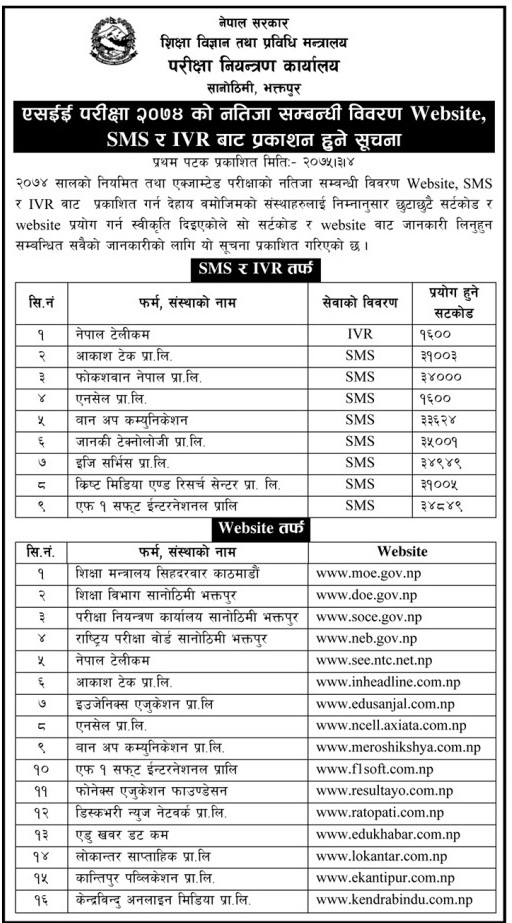 Grading System of SEE Result and what it means:
Examination Controller Division has introduced letter grading system for the SEE Result. The SEE Result comes out in the form of GPA (Grade Point Average), with the highest GPA being 4.00. The GPA is based on the percentage of each of the subjects (Average of Theory and Practical Marks).
Below is the comparison chart which will make you clear about grades and GPA of SEE result: