Pokhara University, Office of the Controller of Examinations today published chance examinations schedule 2016 for Bachelor level.
Important dates and notes :
All the Examination starts from 08.00 A.M. The duration of Examinations shall be of 3 hours.
Exam Center: School of Engineering, Lekhnath, Kaski Nepa
The Entrance Card can be collected from the Office of the Controller of Examination on 7th Feb 2017 (during office hours 10:00am-05:00pm) and 7:00 to 7:30 am on 8th Feb 2017.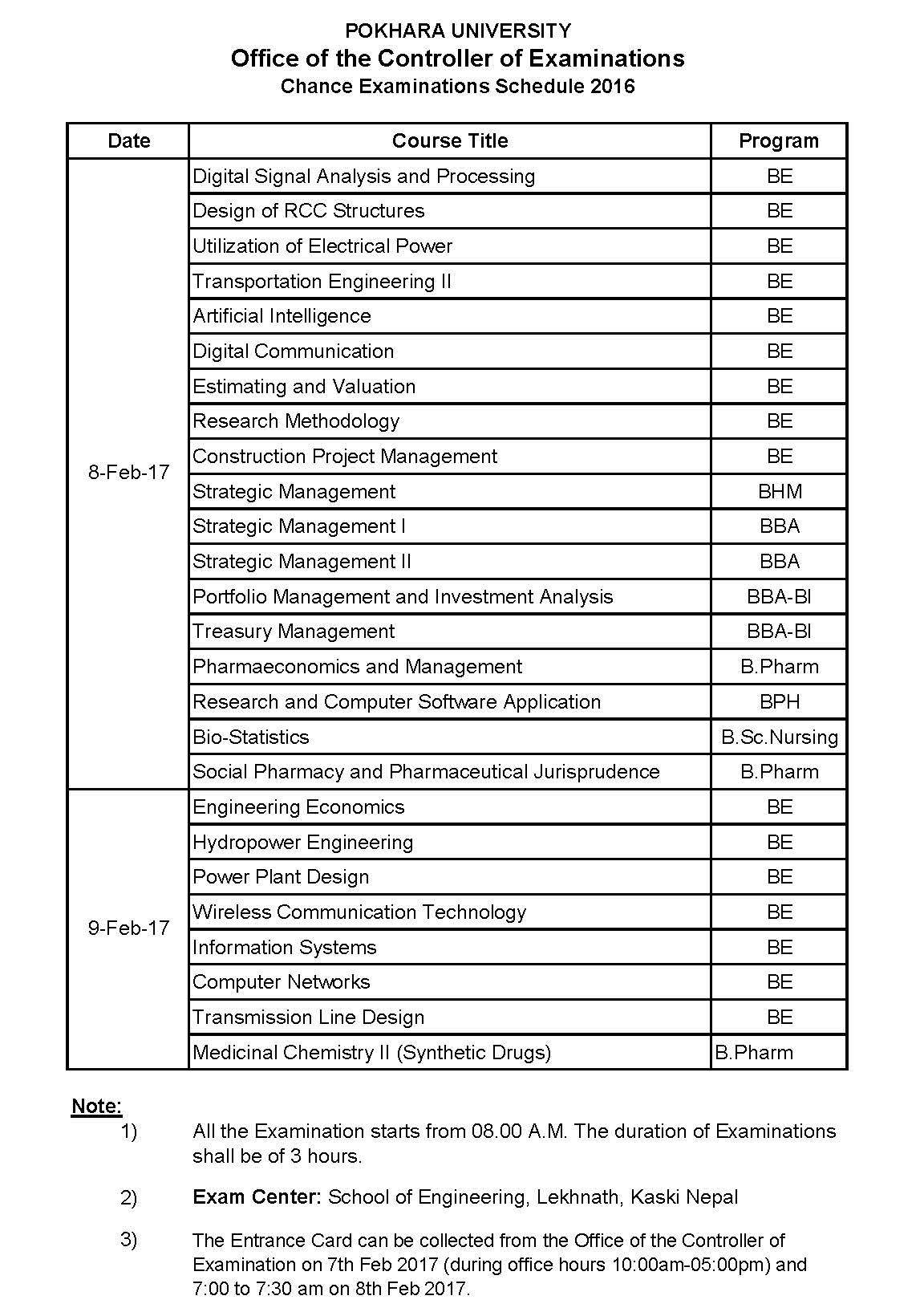 Download full notice