Tribhuvan University, Institute of Science and Technology today publishes entrance examination results of B.Tech (Food) Entrance Examination-2075. The entrance examination of B.Tech Food was held on Ashoj 12, 2075. While enrolling students Campus/Colleges must keep the photocopy of Transcript and Character certificate and original copy of migration certificate.
Get information about B.Tech Food Technology and Colleges offering this course here <CLICK HERE>
Enrollment should be done in the basis of merit and colleges have to publish enrollment notice.
Updated on 5th October, 2018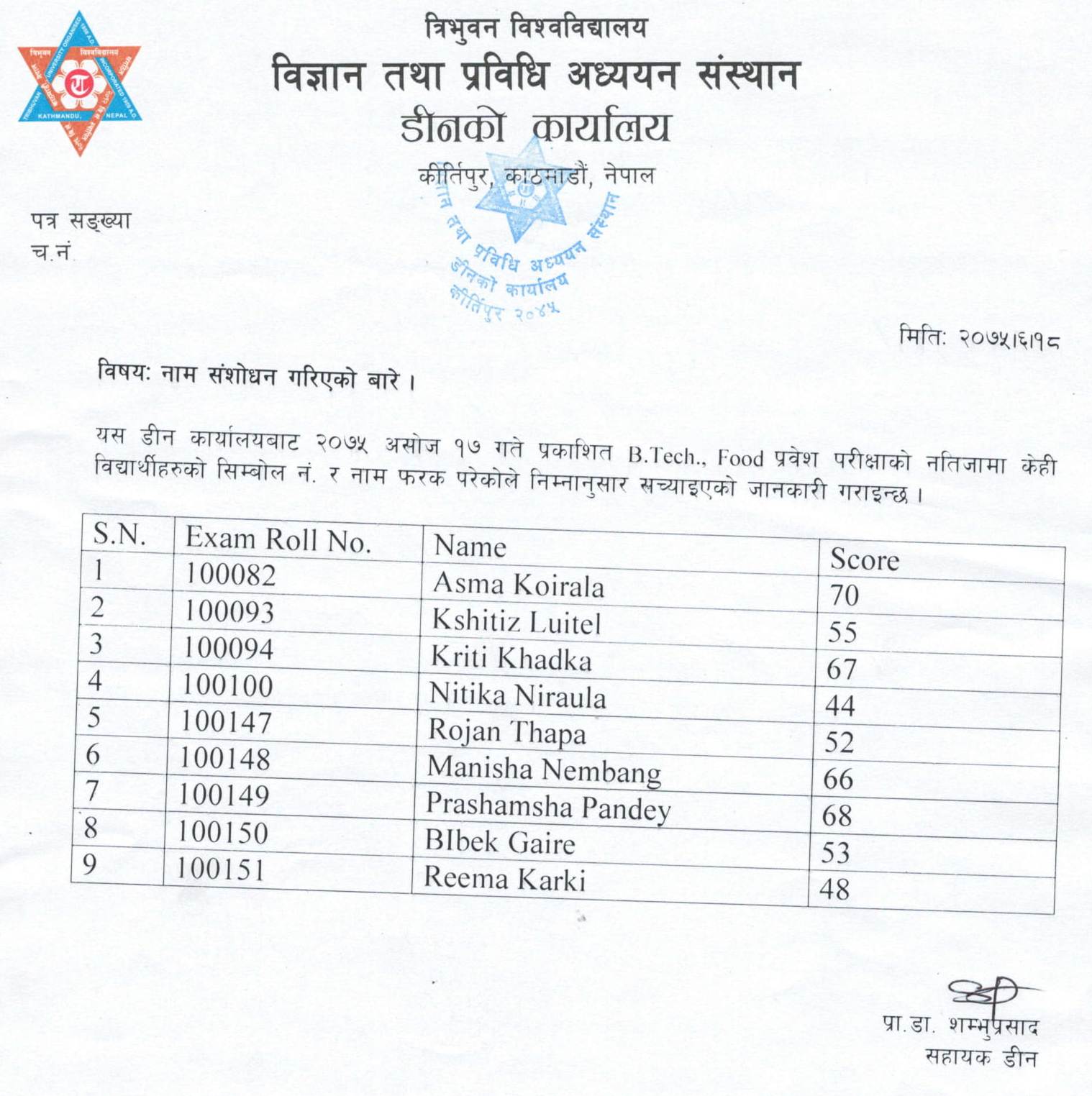 Admissions Open: Ashwin 18, 2075 on wards (Colleges have to publish the merit list and should enroll students on merit basis).
Class Start: Mangsir 2, 2075 on wards
Examination of thus enrolled students will be held on 2076 Sharwan month according to the yearly calendar.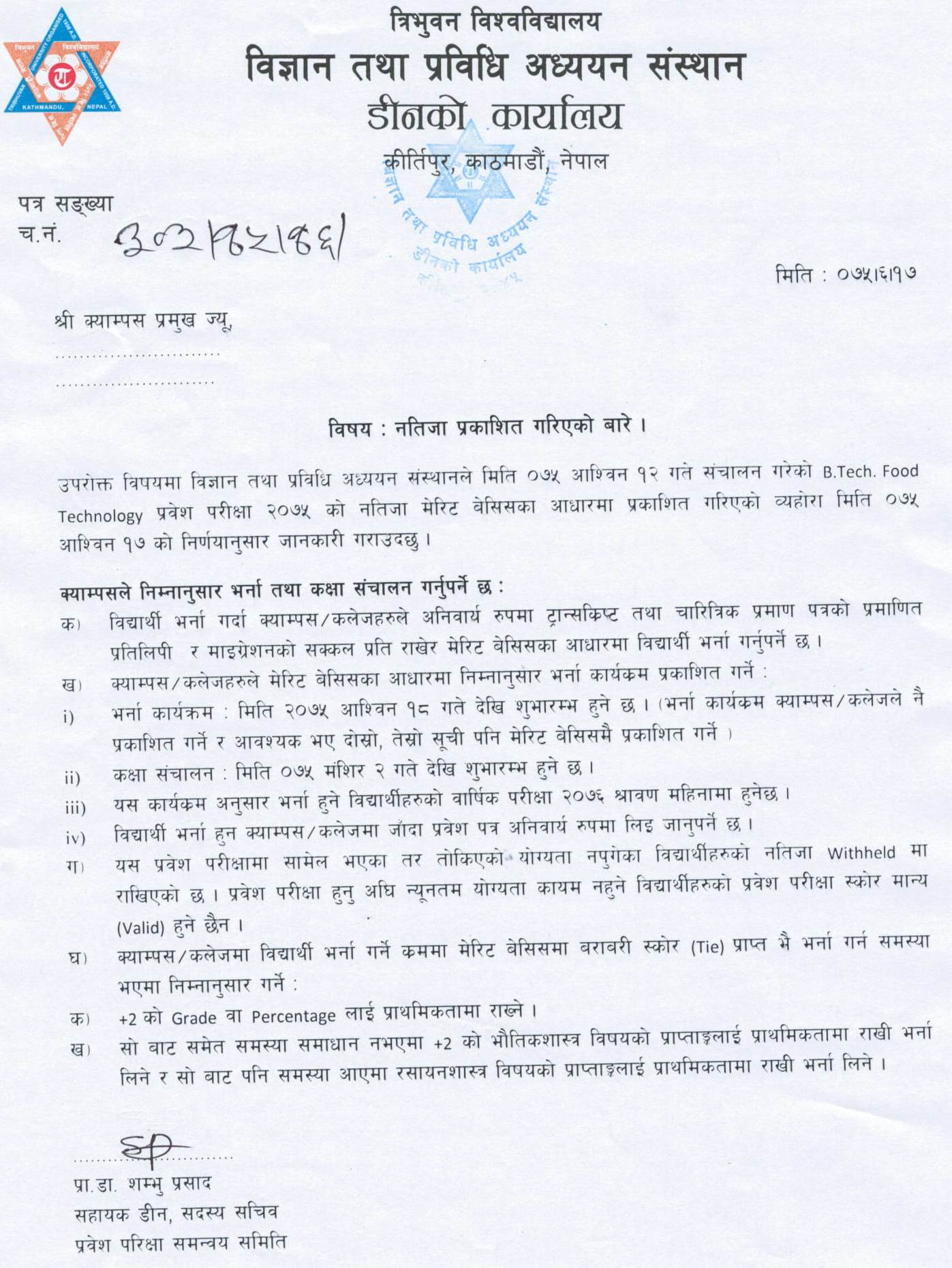 To view your results, download the PDF from the link given below: